TRANSPORTATION FROM THE AIRPORT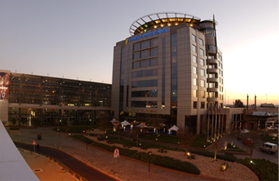 1
Transporation from the airport will be arranged by the conference and details will be provided as soon as they are available.
Terminal Maps

The following maps can be found at the ACSA website but are provided for convenience.

Notes:
http://www.acsa.co.za/home.asp?pid=1148#transport . If this link is not working, please got o www.acsa.co.za, select Johannesburg International, and find the section on transport.