Syracuse Chapter of Engineering in Medicine and Biology Society Presents:
The EMBS HealthTech Symposium Spring 2012
Thursday April 12, 2012, presentations starting at 4:15 PM
At the Welch Allyn Lodge
4341 State Street Rd, Skaneateles Falls, NY 13153-0220
Cost: $25 for professionals, $20 for IEEE Members, Free for students and EMBS Members. Payment received at the door
Speakers
Dan Sommers, Syracuse University & Saab Sensis Corporation
Diane Dalecki, Ph.D., University of Rochester, "Biomedical Ultrasound for Imaging and Therapy"
Stephen A. Boppart, M.D., Ph.D., Beckman Institute for Advanced Science and Technology, Departments of Electrical & Computer Engineering, Bioengineering, and Medicine, University of Illinois at Urbana-Champaign, "Primary Care Imaging Using Optical Coherence Tomography"

Full schedule


2:00PM Registration Opens


2:30PM Poster Session Commences


4:15PM Welcome


4:30PM Diane Dalecki, Ph.D.


5:10PM Stephen A. Boppart, M.D., Ph.D.


6:00PM Networking / Refreshments / Ultrasound Demonstrations


7:30PM Spring HealthTech 2011 Closes


Poster presentations on bioengineering research in progress by Students from our Area Institutions. Interested students follow this link.
Informal Reception Following, (food and beverages provided)- 4th Generation iPod Touch with 64 GB of storage, courtesy of Blue Highway
For up to the date information, see the EMBS chapter website
( http://www.ewh.ieee.org/r1/syracuse/EMBSWeb/SyracuseEMBS.htm)
Sponsored by Syracuse Section of the IEEE, Engineering in Medicine and Biology Society and Blue Highway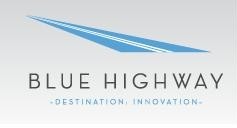 RSVP: e-mail to EMBS Webmaster ( syrembswebmaster@ieee.org)
Come join us for an evening opportunity to meet some of your regional colleagues in the Medical Engineering field.