VOLUME 27 ISSUE 3 - NOVEMBER 2004
Contents
NEW DEVELOPMENT
CHAPTER & INTEREST GROUP
1. NEW SOUTH WALES SECTION ANNUAL GENERAL MEETING AND DINNER - FRIDAY 26 NOV 2004
All IEEE members are invited to attend the NSW Section Annual General Meeting, which will be held at the Epping (RSL) Club on Friday, 26 Nov 2004, commencing at 7pm sharp. The Annual Dinner will follow after the conclusion of the AGM at 8pm. In both events, there are great opportunities in meeting other IEEE members.
Members wishing to attend should download the reservation form by clicking here, complete the form details and forward, together with payment, to the Section Secretary, David Burger, by Friday 19 November.
Prior to the Section AGM, Chapters will conduct their AGMs to elect new office bearers. Chapter Chairs are asked to conclude these meetings by 7 pm and also provide annual reports for distribution at the Section AGM.
The dinner will be held at the Epping (RSL) Club. Partners that do not attend the AGM will be able to meet in a separate area where drinks can be purchased. The cost of the dinner is $35 per person inclusive of drinks on the table only.
The Epping (RSL) Club is 2 minutes walk over the bridge from the Epping Rail Station. Outside of the Epping (RSL) Club, there is free car park from 6pm. There are other car parks at the nearby Supermarket.
AGENDA - NSW Section AGM 2004
Attendance and Apologies

Minutes of 2003 AGM and Discussion

Report of Section Chairman

Report of Section Treasurer

Chapter Reports:
Power Engineering

Communications/Signal Processing

Computer

Antennas & Propagation/Microwave Theory & Techniques

Industrial Applications, Power Electronics and Industrial Electronics

Circuits & Systems
Nomination of 2005 Section Committee: Trevor Bird, Ian Boyd, Stephanie Boyd, David Burger, Olly D'Souza, Karu Esselle, Eddie Fong, Graeme Gwilliam, Walter Lachs, Jim Logothetis, Stefan Mozar, V. Lakshmi Narasimhan, Philip Ogunbona, Bruce Poon, Faz Rahman, Sam Reisenfeld, John Robinson, David Tien, Graham Town, Jim Vasseleu, Sampath S Windsor and Ramutis Zakarevicius

General Business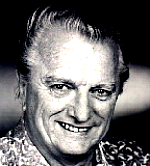 I always like to start with the good news. New South Wales Section has been recognized and awarded by IEEE as the Outstanding Large Section in Region 10 for Year 2003. This is a prestigious award considering that Region 10 encompasses many other active Sections, i.e. Japan, China, India and South East Asia. For such recognition from the Regional Activities Board, it is because of you have been diligently returning your IEEE Election in 2003. In the same light, I will encourage all of you to continue in returning your 2004 IEEE Election ballots.
For some time now, NSW Section has been giving considerable thought and effort into the production of an information CD for the benefit of potential Electrical Engineers at the Senior School level. In the future, the active working group for this project will obtain materials from IEEE members generally in the state. If you are invited to prepare any material, then please provide the information to the best level you can.
Best wishes to you all for Christmas and 2005.
Graeme Gwilliam
Chair
NSW Section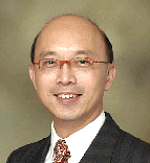 This Circuit is a means for all NSW Section members to share information with one another. I encourage you to provide any feedback, comments, ideas or materials that you will like to share with your fellow members. Please email to eddiefong@ieee.org.
Annually, all NSW members are requested to participate in the NSW Section AGM elections. This is your opportunity to provide input to determine who will serve on the NSW Section Committee in taking care of your professional growth and interest. I will encourage all of you to participate in the coming NSW Section AGM 2004 to make it a successful one. I look forward to meeting you at the AGM.
Eddie Fong,
Circuit Editor,
NSW Section

4. NSW SECTION WEBSITE - HISTORY PAGES
The NSW website has undergone a significant update on the NSW Section historical material in particular on the Australian History Milestones for electrical, electronic and telecommunications. The intention is to lobby for a possible nomination to the IEEE Milestones recognition program.
A call for any historic material, including related photo's of the EE history here in Australia, IEEE/AIEE/IRE material related to Australia and even anecdotes to fill in gaps.
A section on biographies will be uploaded in Jan 2005 and if you can assist in filling some of the gaps, then please email to David Burger at k3hz@ieee.org.

5. FREE STUDENT MEMBERSHIP

The NSW Section recognises the importance of Student Memberships and maintains a program of nominally 200 sponsored student memberships each year. This quantity accounts for around 10% of the Region 10 student membership annual target. In previous years, we have received and accepted Student Memberships from 110 to 170 applications. In 2005, we trust that the 200 Student Membership offer will be adequate.

6. NEW SENIOR MEMBERS FROM NSW SECTION
The following NSW Section members were elevated to the grade of Senior Member of IEEE in the period Jun to Sept 2004:
Congratulations are extended to these members on their achievement.

7. SECTION WEBMASTER

NSW Section is looking for a new Webmaster. In order to ensure that our web page continues to contain the most up to date information on events and activities, we need a Webmaster to replace Jon Agnew, who has recently resigned after 3 years in the role. We are seeking a student or a member who would be interested in this function, and we are prepared to negotiate an honorarium. If you are interested please contact David Burger k3hz@ieee.org as soon as possible.

8. VALE EMERITUS PROFESSOR HUGO K MESSERLE
Emeritus Professor Hugo K Messerle BEE, MEngSc, DSc (Melbourne) PhD (Sydney) died on 16 September 2004 after spending some time in the hospital.

Hugo who was a Life Fellow of IEEE became a senior member of AIEE (now IEEE) in 1959 and was elected to Fellow IEEE in 1983. He joined Sydney University in 1952 and became Head of the School of Electrical Engineering in 1972. He retired in 1991 as Head of the School of Electrical Engineering and Director of the School's Electrical Engineering Foundation, which he founded.

Courtesy from Professor Branka Vucetic, School of Electrical and Information Engineering, The University of Sydney
He established a major research program in Power Engineering, Plasma Technology and MHD Electrical Power Generation at the University of Sydney. In 1984, he was elected Chairman of the UNESCO International Liaison Group on MHD.

In 1989, he was actively involved in engineering education and chaired the '2nd International Conference on Engineering Education in Sydney. He also set up the International Liaison Group on Engineering Education and was the first Chairman. He had been awarded the Centenary Medal of IEEE (USA) 1984 and also the 1994 Medal of the Australasian Association of Engineering Education.

His most recent interest was in the area of Eco-Effectiveness and Sustainability. He established the Academy of Technological Sciences and Engineering's Committee on Sustainable Development in 1979. He was the Chairman from 1992 to 1998.

9. KEEPING IN TOUCH WITH YOU

The IEEE NSW Section Website http://ewh.ieee.org/r10/nsw is now the main communication media in keeping members in NSW informed. It is maintained by the Web Master, Jon Agnew jpagnew@ozemail.com.au. Please bookmark this website to keep up-to-date with the latest news and information, i.e. the updated lecture programs and the current and past issues of Circuit.
Notifications of social and networking functions, technical meetings, notification of new issues of Circuit and other IEEE electronic publications all come to you by email. If your email address has changed, then please notify IEEE Member Services online through the IEEE Web Profile Update (recommended) or by Fax: +1 732 5625445.
If your email address has already updated with IEEE Member Services but you are still not receiving email from the NSW Section or NSW Chapters, then please advise the NSW Section Membership Officer, Bruce Poon at Tel: +61 2 98318412 or adsphere@mpx.com.au.
Alternative to changing or updating your email when you change job or service providers, IEEE provides a valuable IEEE Personal Email Alias service for you to keep the same email. Visit http://eleccomm.ieee.org/personal-aliases.shtml to register for your IEEE personal email alias name@ieee.org. The IEEE alias service is FREE and also provides Virus Scanning and an optional anti-spam feature.

Do you realize that all IEEE publications are now going on line? You can download papers from all IEEE and some IEE publications with the IEEE Xplore web site. As professionals and researchers, you can gain access to information you want in a matter of seconds. Try it out at http://ieeexplore.ieee.org/Xplore/DynWel.jsp.
IEEE Xplore provides full-text access to IEEE transactions, journals, magazines and conference proceedings published since 1988 plus select content back to 1950 and all current IEEE Standards. As IEEE members, you can browse or search to access any complete Abstract record as well as articles from IEEE Spectrum Magazine. Access your personal online subscriptions using your active IEEE Web Account. If you do not have one, then set up one today to try!

11. NEW BROWSER REQUIREMENTS FOR 2005
New Web browser requirements will support an upgrade of the IEEE Xplore online delivery system in 2005. The new requirements are based on IEEE Xplore usage statistics indicating the most highly used browsers and browser compatibility with required elements of the new interface design.
Compatible browsers in 2005 will include Internet Explorer 5.X or higher (Windows, 5.2.3 for Macs), Netscape 7.X or higher (Windows and Unix, 7.1 for Macs), Opera 7.23 (Windows), or Mozilla Firefox 0.9.x (Windows).
A minimum 56.6 KBPS modem is also recommended. IEEE Xplore powers online subscriptions for IEEE members, as well as institutional online collections like the IEEE/IEE Electronic Library (IEL).
For details on these enhancements, contact mailto:onlinesupport@ieee.org.

12. ON-LINE COLLECTIONS

A new section of the IEEE Web site provides visitors with thorough, definitive information on IEEE online collections and other subscription options to access IEEE online technical documents. The new IEEE Publications Online information site is located at http://www.ieee.org/onlinepubs.
This online resource provides comprehensive information on IEEE publications, product features, and subscription options for libraries, members and individuals. The site also helps users understand the multiple subscription options offered by IEEE, and provides pricing details, licensing information, key contacts, support services, training options and other important details related to IEEE online resources.

13. BECOME AN IEEE SENIOR MEMBER

Many IEEE NSW Section members are eligible for Senior Member grade but have not upgraded their membership. Anyone with ten years in the profession (not ten years of IEEE membership) is eligible. Your educational experience is also counted towards this ten-year requirement. In addition, you need five years of significant performance and three IEEE Senior Member or Fellow references to apply for the membership upgrade. If you are nominated, only two additional references are needed. In recognizing your performance and contribution to the profession in a tangible way, each new Senior Member will receive an attractive fine wood and bronze engraved plaque and a US$25.00 gift certificate towards one new Society membership.
Please visit http://www.ieee.org/organizations/rab/md/smelev.htm to obtain the details and application forms.

On 15 September, the IEEE rolled out enhancements to the IEEE UCE (Unsolicited Commercial Email)/Spam Filtering Service for members with an IEEE email alias. The new features include:
An option that combines the tagging and blocking of UCE (Spam); messages with a low Spam score will be tagged, messages with a high Spam score will be blocked, thereby reducing the amount of Spam received over time.

The ability to add email addresses you always want blocked to a blacklist, and those you never want blocked to a white list.

Improved identification technology that will more accurately target possible UCE/Spam messages.

An additional layer of anti-virus protection beyond what is already provided via the IEEE Email Alias Service.
Members with an IEEE email alias may sign up for the IEEE UCE/Spam Filtering Service at https://uce.ieee.org/. Members who already use the filter may update their profiles starting 15 Sept 2004 to select from among the new options. For any questions regarding the enhancements or the IEEE UCE/Spam Filtering Service in general, email uce-admin@ieee.org.

IEEE members, who renew their memberships online by 15 Nov 2004, will enter into a drawing to win a Dell notebook computer. The drawing will be held on 29 Nov 2004. For 2005, IEEE offers its members the opportunity to join 39 IEEE Societies, including the new IEEE Intelligent Transportation Systems Society (ITSS). ITSS brings together individuals who are using synergistic technologies and systems engineering concepts to develop and improve transportation systems of all kinds. To renew your membership on-line for 2005, visit http://www.ieee.org/renewal.

16. USEFUL IEEE WEBSITES

Increasingly, the IEEE is relying on the Internet to deliver services to members. Some useful web addresses are summarized below for your information.

17. JOINT TECHNICAL MEETINGS FROM OCTOBER 2004 TO APIRL 2005

All members are cordially invited to attend these joint meetings with the Engineers Australia (EA), IEEE, ITEES and IEE. These joint meetings are held at 6.00 pm (with light refreshments at 5:30pm) at the Engineers Australia, Lecture Theatre, Eagle House, 118 Alfred St, MILSONS POINT, NSW unless otherwise stated.
Please check the IEEE NSW News bulletins which is regularly updated at http://www.ewh.ieee.org/r10/nsw/ and also the Engineers Australia at http://sydney.ieaust.org.au/weekevents.html.
Date

Topic

Speaker

Sponsor

/ Venue

18 Oct 2004

Web services model for automated remote communications and monitoring centers

Mr Andrew Wilson

IEEE @ Sydney University - Building G12, Services Building, Cornerof Abercrombie Street and Codrington Street, DARLINGTON, NSW 2006. Contact David Berger 0414 328 877

28 Oct 2004

Emerging Issues With Millimetre-wave Devices for Telecommunications Applications

Dr Jim Rathmell, University of Sydney & Mr Peter Blockley, Macquarie University

IEEE

1 Nov 2004

Progress in image analysis, remote communications and intelligent Graphical User Interfaces

Clarity

IEEE @ Chubb Security, Main Showroom, Red Building, 149 Milton Street,Ashfield, NSW 2131. Contact Olly D'Souza (0401778359)

11 Nov 2004

Building the New ANSTO Nuclear Reactor

Speakers from ANSTO and INVAP, the Argentinean contactors.

EA

15 Nov 2004

Digital Processing - uses in analyzing type of human or object activity to determine security, safety and operational concerns.

Dr Rustom Kanga, MD IOMNISCIENT

IEEE @ Sydney University - Building G12, Services Building, Corner of Abercrombie Street and Codrington Street, DARLINGTON, NSW 2006. Contact David Berger 0414 328 877

25 Nov 2004

The New Haymarket 330 kV Substation

Chris Fitzgerald, TransGrid

EA

26 Nov 2004

IEEE NSW Section AGM & Dinner

IEEE @ The Epping (RSL) Club

10 Feb 2005

Lighting
Lighting Council of Australia
EA

24 Feb 2005
Advances in Speech and Audio Processing
Dr E Ambikairajah, NSW Uni
IEEE
10 Mar 2005
Combined Cycle Gas Turbine
Alstom Power
EA
14 Apr 2005
Applications of Microwaves in Medicine or Antenna-Human Body Interaction
Prof. Maria Stichly
IEEE

18. CONFERENCES CO-SPONSORED BY NSW SECTION

The IEEE NSW Section is co-sponsoring the following conferences:
3rd International Conference on Information Technology and Applications (ICITA 2005) 4 - 7 July 2005, Sydney. For details visit www.attend.it.uts.edu.au/icita05/

mBusiness 2005. The 4th International Conference on Mobile Business 11 - 13 July 2005, Sydney. For details visit www.mbusiness2005.org

Capturing Reality: Conference on Spatial Information (CRCSI), CSU by David Tien in July 2007. For more details visit http://silica.csu.edu.au/crcsi2007
You and your colleagues are most welcome to participate these conferences actively to gain the latest development and to interact with the experts and specialists of the subject matter.

19. IEEE SPONSORED CONFERENCES
INTELLIGENT SIGNAL PROCESSING CONFERENCE ISPACS (The International Symposium on Intelligent Signal Processing and Communications Systems) will be held in Seoul, Korea from 18 to 19 Nov 2004. The symposium will be organized into parallel oral and poster sessions on topics such as digital filters and filter banks, wireless systems, radio propagation and channel modelling, circuits and systems for communications, VLSI, and emerging intelligent signal processing. To register, visit http://www.ispacs2004.org/
Don't miss the next conference you need for your career. IEEE sponsors more than 300 technical conferences and workshops each year, highlighting the latest technological advances. Find events through the IEEE Conference Search Website at http://www.ieee.org/conferencesearch/

NEW DEVELOPMENT
20. IEEE APPROVES STANDARD FOR ANALOG TRANSDUCERS IN DIGITAL NETWORKS

A new standard from the IEEE adds plug-and-play capability to analog transducers for use in networks designed for digital instruments and measurement systems. The standard, IEEE 1451.4(TM), "Standard for a Smart Transducer Interface for Sensors and Actuators - Mixed-Mode Communication Protocols and Transducer Electronic Data Sheet (TEDS) Formats," promises to accelerate the use of networked sensors by simplifying transducer installation, network creation, and system maintenance and upgrade. For details, visit http://standards.ieee.org/announcements/pr_14514.html

21. WORLD'S FIRST MOTOR VEHICLE "BLACK BOX" STANDARD

Driven by a lack of the uniform scientific crash data needed to make vehicle and highway transportation safer and reduce fatalities, the IEEE has created IEEE 1616(TM), the first universal standard for motor vehicle event data recorders (MVEDR) much like those that monitor crashes on aircraft and trains. For more information about IEEE 1616, visit http://standards.ieee.org/announcements/pr_1616.html.

A prototype technology for handsets being developed by a Japanese company promises to reduce the inconvenience of recharging; users will be able to talk, view video and transfer data for up to four times longer than if they were using conventional lithium-powered handsets. NTT DoCoMo of Japan is using a hydrogen/methanol based micro fuel cell that it says is superior to conventional lithium-ion batteries. To read more, visit http://www.japantoday.com/e/?content=news&cat=4&id=313981.

CHAPTER & INTEREST GROUP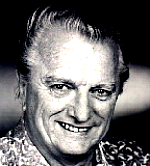 The AGM for the Chapter will be held prior to the Section AGM at 6.30pm on Friday 26th Nov 2004 at the Epping (RSL) Club.
I will be stepping down, as Chair and nominations will be called for the position of Chair and any other subsequent positions, which may fall vacant.
I have enjoyed my time as Chair of this Chapter even if my health has resulted in me achieving less than I had hoped for and I thank all the Society members for their support that they have given me over the recent years. Whoever said there was a need for a 'feather duster' in Power Engineering.
Graeme Gwilliam
Chair
Power Engineering Chapter

We plan to have a local Chapter event fairly soon and most likely, it will be a lecture and discussion on digital and interactive broadcasting.
I take this opportunity to remind members that the Chapter's brief AGM will be held at the traditional time of 6.00 pm prior to the NSW Section AGM on Friday, 26 Nov 2004. Come and join us, have your say, with good food and interesting company. Members, who are willing to take on a position in the Chapter, should register their interest at stef@isb.net.au.
Stephanie Boyd
Chair
Computer Chapter

25. ANTENNAS & PROPAGATION/ MICROWAVE THEORY & TECHNIQUES CHAPTER
I am on Study Leave until end of the year. A/Prof. Karu Esselle will be the contact for the Chapter in my absence. A/Prof. Karu Esselle can be contacted at esselle@ics.mq.edu.au.
A/Prof. Graham Town
Chair
AP/MTT Chapter

26. JOINT COMMUNICATIONS - SIGNAL PROCESSING CHAPTER
The Joint Communications-Signal Processing Chapter's activities in 2004 were few but the subjects presented at the Distinguished Lectures had been well received. The Chapter will be meeting at 6:00pm at THE EPPING CLUB on 26 Nov 2004 prior to the IEEE NSW Section AGM/Dinner to establish the 2005 Committee, means to stimulate interest and to project Distinguished Lectures in 2005. You are cordially invited to attend the Chapter AGM.
Please keep an eye on the news and event updates of the Chapter web link at http://www.ewh.ieee.org/r10/nsw/subpages/ch_comsig/ch_comsig.htm
Olly D'Souza
Chair
Joint Communications - Signal Processing Chapter

27. IF YOU WANT TO CONTINUE TO RECEIVE CIRCUIT BY MAIL PLEASE COMPLETE THIS FORM
Circuit is currently provided electronically from the IEEE NSW Section Website http://ewh.ieee.org/r10/nsw. Members will be notified by email when a new issue is posted on the Website. A printed copy of Circuit will only be posted to those members requested for or having no email address.
If you require a printed copy of Circuit mailed to you, please download and complete the printable form by clicking here.