She's a Mother of an Engineer!
Women in Engineering Newsletter
Mother's Day 2006
Sunday 14th May
---
Ideas for Mother's Day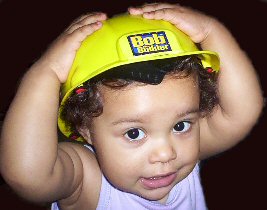 Stumped for something to do for Mum for Mother's Day? Here are some suggestions from the WIE committee:
Seeing Your Mum
Ø Lunch and Shopping. Sunday shopping in Perth City, Fremantle, Harbourtown or the Subiaco Markets. All with convenient food outlets nearby
Ø Perth Zoo. Free entry for Mums on Mother's Day - http://www.perthzoo.wa.gov.au/
Ø Flowers and plants. A lovely bunch of flowers, or find a nice plant – there's an amazing range of roses available at nurseries. Azaleas and camellias are also good. Make sure to check if they need shade or full sun.
Ø Music and media. Find some live music around town, or CDs and DVDs. Some good CDs for Mums are Crowded House, Wendy Matthews, Dido, James Blunt or Jack Johnson, DVDs: anything from the ABC shop – Michael Palin "Himalaya" is a good bet.
Ø Brunch/lunch/dinner - at a nice restaurant. Try South Perth, Fremantle, Northbridge, Subiaco, Hillarys…
Away from Mum
Ø Flowers. Always a favourite, but you need to get the order in soon.
Ø Communicate! Give her a call, send her an email with a bunch of photos, set up a Flickr site (http://flickr.com/ ) – make sure to take some time about it and let her know what you're up to.
Ø Personal Favours. Ask a friend/family member living near Mum to help deliver a gift for you if you're out of time – or offer your services to friends and family who are out of town. (See above "Seeing you Mum" suggestions)
Missing Your Mum
Ø Create. Write about some of your favourite memories of your mother. Find and scan related photos. Share these stories with your children and/or loved ones.
Ø Communicate. Talk to family members who will also be missing Mum at this time. Spend time with your Dad.
Ø Cook. Think of your favourite recipes Mum made and try them out. Explain the significance of the food to those you share it with.
Ø Flowers and plants. Find some of your Mum's favourites and set up a "Mum inspired" part of your garden.
---