WHEN:  TBD
WHERE:  225 Substation Road, Dunlo, PA (map can be found if you click on the Read more... link below this article)
The access road is marked with a large sign near 1373 Dunlo Dip Road, between Beaverdale and Dunlo - about 15-20 minutes from Richland.
Attendees will need to bring a hardhat, safety glasses, sturdy shows, and long-sleeved natural fiber clothing - no synthetic clothes.  The road is a bit rough in spots, so watch for potholes.  We will meet at the small pavilion information center just up Substation Road at TBD.
For more information, please feel free to contact Bill Timbs.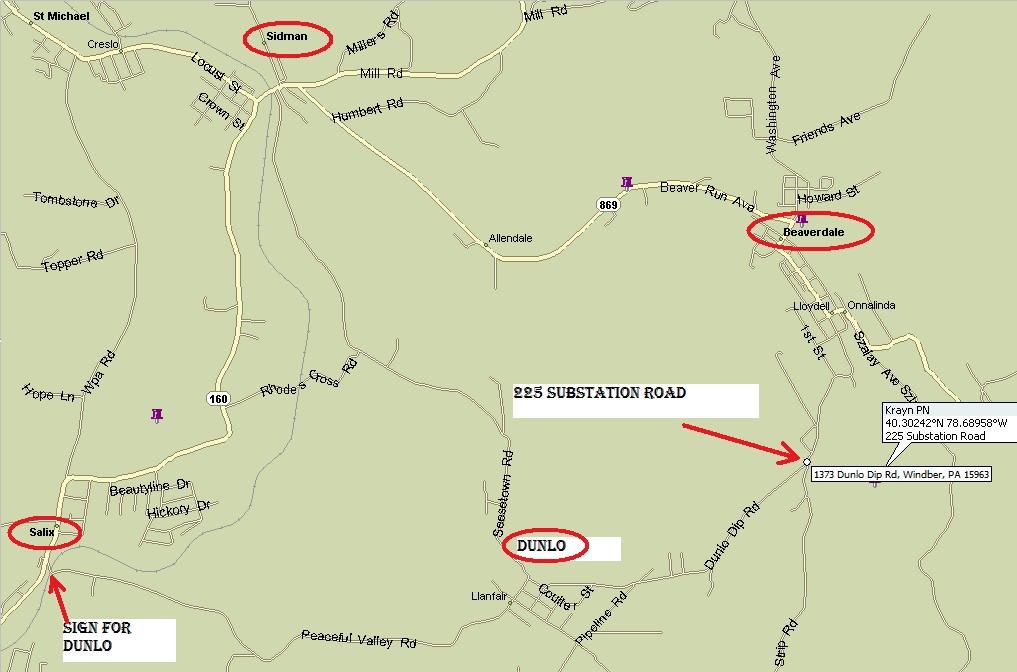 Copyright © 2013 Johnstown IEEE. All Rights Reserved.