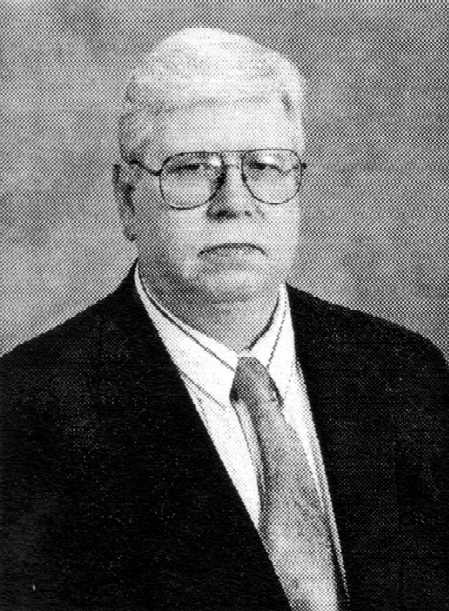 EDWARD D. CARL
- A Retrospective In Memory of A Colleague No Longer With Us
For more than 30 years, Ed Carl had been a Systems Engineer specializing in technical, project and business management of computerized systems - from micros to mainframes. He spent the last 18 years as an Engineering Consultant.
Equally at home with both hardware and software, he had expertise in business, industrial, aerospace, and military systems working for such companies as Autonetics, Logicon, TRW, and Ford Aerospace.
Ed's ability to quickly grasp the "big picture" and then focus in on real problem areas made him a valuable consultant to such companies as Boeing, Honeywell, Hughes, Leach, Northrop, Rockwell, and many smaller companies.
In 1993, he co-founded the Orange County IEEE Consultants' Network (OCCN) as part of a nationwide initiative of the Institute of Electrical and Electronics Engineers (IEEE). Serving as Chair in 1997, his vision and leadership propelled the OCCN to become the largest and most active IEEE consultants' network in the country. The OCCN is open to consulting engineers and firms in ALL engineering fields. It is based on the principle that "networking, the sharing of ideas, experiences, referrals, resources, and extra workload, are all good for business".
The current members of OCCN hope to make the group itself a lasting legacy of Ed's tireless efforts. He recently started and led the Toastmasters Working Group, of OCCN, which has just begun to flourish.
Ed was 1998 Vice Chair of the OCCN, and was active in the Orange County IEEE Section, Orange County Engineering Council (OCEC), and Irvine Unified School District Science Alliance. He was also a Fellow of the Institute for the Advancement of Engineering. In addition to IEEE, he was also a member of the AIAA. Recently, he was honored with the President's Award by OCEC. He attended the University of California, Berkeley and Cal Poly, Pomona.
He died in his room November 17th of apparent heart failure. He was only 52. Ed is survived by his wife, Marilyn, and three children.
He will be sorely missed by them, and by all his friends and colleagues at OCCN and in IEEE. Undoubtedly there will not be another like Ed Carl.
[Editor's Note: Many of us who knew him and worked with him benefitted from Ed's tireless efforts in our behalf. Thanks, and so long, Ed.]