[ Region6 ] [ SF Bay Area Council ] [ San Francisco Section ] [ Santa Clara Valley Section ] [ GRID ]
IEEE Oakland-East Bay Section
Welcome to the OEB Home page!
Check out technical meetings and activities in our Chapters' web pages below
or see the Calendar of Events in this month's on-line GRID .

Active Chapters and Affinity Groups of the
Oakland-East Bay Section:
2018 Engineer's Week Silicon Valley Engineering Council
IEEE OEB Wujek Scholar Awards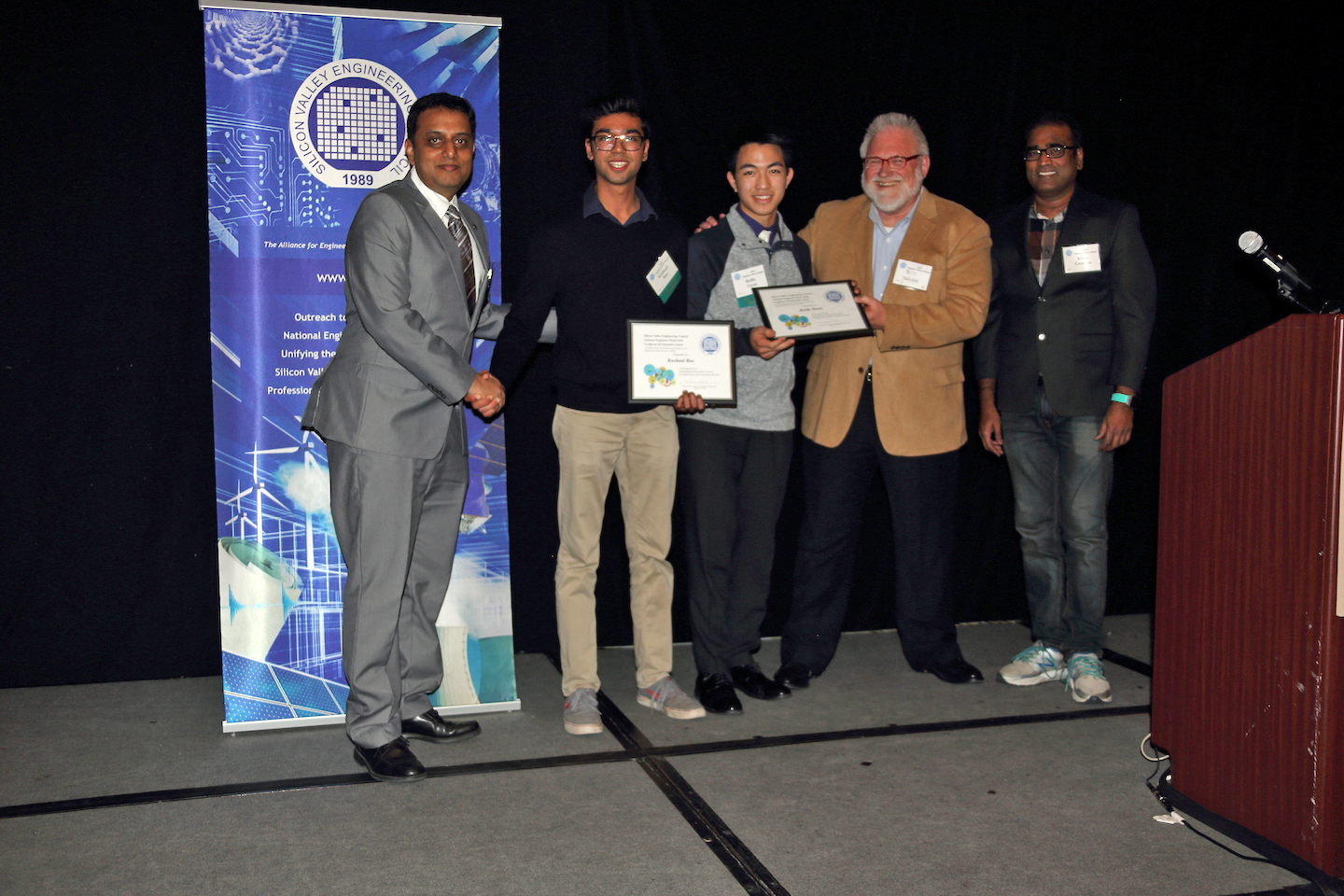 Left to Right are:

Yashesh Shroff, SVEC President

Kushaal Rao, St. Francis High School

Reilly Terao, Las Lomas High School

Bill DeHope, OEB SFBAC Rep.

Kiran Gunnam, SVEC Scholarship Chair


Welcome to our 2018 Section Officers!


Meetings:


The Student Branches of the Oakland-East Bay Section:

An Introduction To Our Section
Our By-Laws with proposed changes as Word Revisions