The Chapter offers
Institutional Listings
that allow sponsors to place their logos and offerings in the newsletter and their logos on the Chapter's website.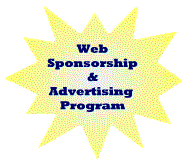 Upcoming Events:
NOTICE:
- A collection of videos consist of a variety of lectures and instructional tutorials that the IEEE EMC society has sponsored over the years are now available for free to EMC Society member and a small fee to others.
- Time to renew membership. Your membership hard at work at the EMC Society and at your local chapter. Any questions on where to find a certain resource? Contact Caroline Chan.
- Would you like to volunteer for the chapter, network with fellow attendees and be a leader? Join the chapter officer rank now!
- Come in to attend our wonderful speakers, network with fellow attendees and enjoy great food.
- Keep up with the latest chapter news on Facebook
- Register for FREE to attend the "World's largest, online EMC Event" from May 21-23, 2019 brought to you by Interference Technology. Sign up here. It includes numerous topics in EMC with speakers such as Joe DiBiase/Flynn Lawrence from AR, Scott Lindberg from Quell, Tom Mullineaux sponsored by R&S, Mike Violette from Washington Lab, Chris Armstrong from Rigol Tech, etc.
- Don't miss out our Oct 3rd Mini Symposium. The full list of the speakers will be posted soon. Come to learn more, mingle with your peers and the best is… no need to travel far to enjoy a great reception with raffles!
- Starting in September, the Chapter meeting will be hosted by SIEMIC in Milpitas.
---
Date: July 23, 2019
6:30pm: Presentation
8:30pm: Adjourn
Location: Western Digital
Title
Energy Conversion for a Sustainable Future Revived Role of Power and Energy
Speaker
Ayman M. El-Refaie
The event is co-sponsored by IEEE SCV Magnetics Chapter, EMC Chapter, And Power Electronics Chapter
For detailed information and registration click HERE
IEEE SCV-EMC 2019 Mini Symposium - Technical Exchange
Date: October 3, 2019
Venue: Embassy Suites Milpitas
Multiple Speakers including Jim Drewniak on Power Integrity (all morning)
And 4 speakers in the afternoon: Mark Montrose (consultant); Shi Shuang (Waymo SIPI/EMC); Doug Smith (consultant) +TBD
Class for a fee BUT Exhibit Hall+Reception+raffles= free