---
Click here for see the full list of upcoming events.
---
Thursday, May 12, 2016
Neural Interfaces and How They Use Signal Processing
This event is hosted/sponsored by IEEE SPS Chapter and co-sponsored by IEEE CSS, EMBS, & WIE Chapters.
Speakers:

   Dr. Sarah Felix
   Independent Consultant
Location:
   AMD Commons C-6/7/8, 991 Stewart Dr., Sunnyvale, CA (map or Google Maps)
Schedule:
   6:30pm: Networking/Light Dinner
   7:00pm: Announcements
   7:05pm: Presentation
   8:15pm: Adjourn
Cost:
   Free. Donation accepted for food.
Abstract:
A neural interface is an engineered system that interacts with nerves to study, repair, or enhance the function of the nervous system. Examples that may be familiar are cochlear implants, deep brain stimulation, and EEG brain sensors. More advanced systems are currently in development for closed-loop brain modulation and robotic limb control. Developing neural interfaces involves many disciplines including computational neuroscience, biology, microtechnology, electronics packaging, medicine, and...signal processing! Various classes of signal processing problems arise, from detection to decoding, from filtering to feature extraction. In this talk I hope to expand the audience's awareness of this exciting field by presenting a sampling of advanced neural interface applications and highlighting signal processing challenges at the heart of emerging therapeutic technologies.
Biography:
Sarah Felix was recently a research engineer in the Neural Technologies Group at Lawrence Livermore National Laboratory and is now an independent consultant. She specializes in microtechnology, biomedical devices, and instrumentation. In 2010, she earned a Ph.D. in mechanical engineering from the University of California, Berkeley, where her research involved precision motion control systems with MEMS sensors and actuators. She was a visiting researcher in the Department of Nanomechanics at Tohoku University in Japan in the summer of 2007. Sarah also worked in the aerospace industry for several years after receiving her B.S in mechanical engineering from Boston University in 2000. Sarah is a member of IEEE and ASME.
Slides (PDF)
Suggested Readling (PDF)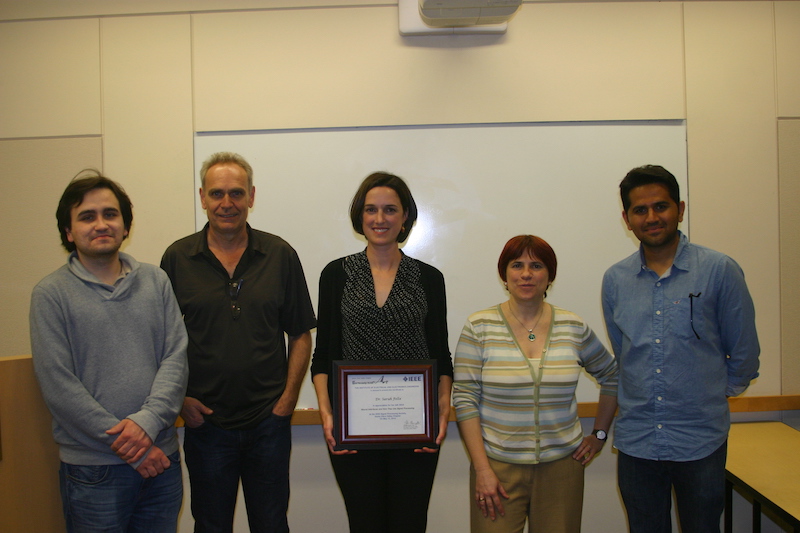 ---
Subscribe to future announcements: link
---