---
Click here for see the full list of upcoming events.
---
Tuesday, Aug 01, 2017
Video codec standardization update for 360 degree video
This event is hosted/sponsored by IEEE SPS Chapter and co-sponsorted by IEEE WIE/CESoc/ITS Chapters and Intel Latino Network.
Speaker:

Jill Boyce, Intel
Location:
Intel SC12 Auditorium, 3600 Juliette Ln, Santa Clara, CA 95054 (Google Maps)
Schedule:
6:30pm: Check-in/Networking
7:00pm: Announcements
7:05pm: Presentation
8:15pm: Adjourn
Cost:
FREE for IEEE members
$5 for Others
Abstract:
MPEG and ITU-T VCEG are developing new SEI messages for HEVC to standardize coding of omnidirectional spherical video (also called 360° video"), for inclusion in a new version of HEVC in late 2017. These SEI messages can be used with existing HEVC profiles, with projection mapping of the spherical video into a 2D rectangular format. New methods of objective and subjective testing for 360° video have been developed to study the impact of different projection formats on coding efficiency and video quality. The MPEG/VCEG Call for Evidence for a new video coding standard with capability beyond HEVC (e.g. a future H.266), includes a category for 360° video, and allows new specifically targeted coding tools.
Biography:
Jill Boyce is Intel Fellow and Chief Media Architect in Intel's Video and Parallel Computing Group. She represents Intel at the Joint Collaborative Team on Video Coding (JCT-VC) and Joint Video Exploration Team (JVET) of ITU-T SG16 and ISO/IEC MPEG, where she chairs ad hoc groups on 360 Video, and in the Alliance for Open Media. She serves as Associate Rapporteur of ITU-T VCEG and was an editor of the Scalability High Efficiency Video Coding extension (SHVC). She joined Intel in 2015, and was previously with Vidyo Inc., where she led video and audio coding and processing algorithm development for five years. Earlier in her career, she spent nine years at Technicolor SA (formerly Thomson SA), culminating in her role as vice president of research and innovation. She also worked previously at Bell Labs, AT&T Labs and Hitachi America Ltd.
Slides (PDF)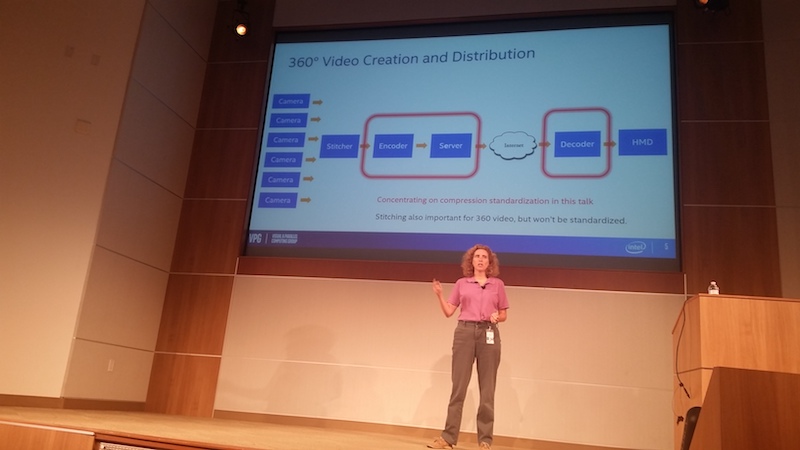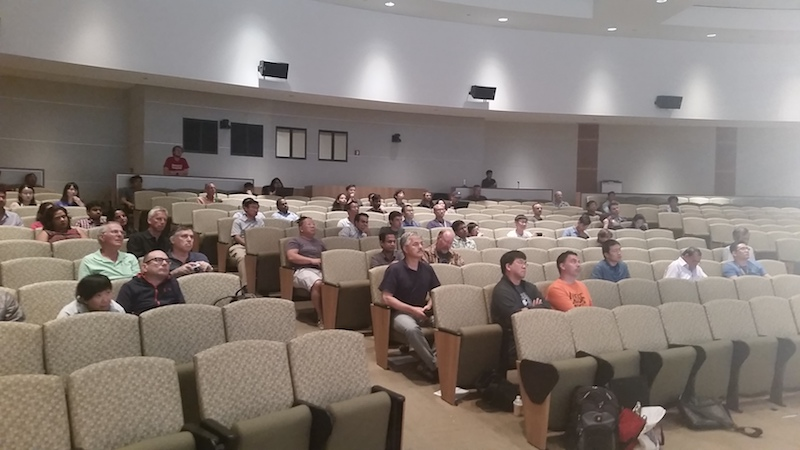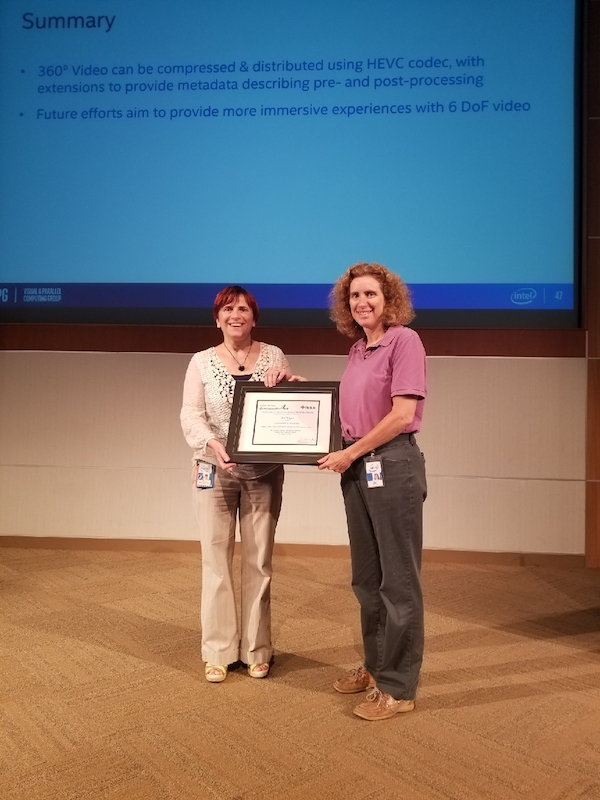 ---
Subscribe to future announcements: link
---