2002 Events
---
AGM
Annual General Meeting
Nominations for the 2003 executive are being accepted by
John van Loon
.
There will be a vote to approve revised by-laws per latest IEEE guidelines.
Location:
McMaster University
ITB-201 (Information Technology Building - the old High School/Teacher's College renovated)
1280, Main Street West
Hamilton, ON
Date: December 3, 2002
Time: 7:30pm
Speaker: Dr. Ian Bruce
Our keynote speaker does a pretty good non-technical presentation on biomedical/electrical engineering especially as it applies modern high-tech hearing aids. It should be interesting for everyone.
Scott Lowell, the Hamilton IEEE section chair, will talk about the events of the past year regarding the IEEE as well as the Hamilton Section. The evening will conclude with elections for new positions.
Refreshments will be provided.
---
2002 November 18
The State of SCADA: (Supervisory Control and Data Acquisition)
This session will describe what SCADA is, where it is applied, and what advantages companies can gain from it. In addition, it will cover some of the significant changes and standardization that have occurred in the industry - from computers to networks to software communication protocols. The session will also review how all this technology can be combined to integrate information "from the shop floor to the top floor" of an organization.
Location:
McMaster University
John Hodgins Engineering Building, Room JHE A114
1280, Main Street West
Hamilton, ON
Map to J.Hodgins Engineering building
When: November 18
th
at 7:30
Speaker: Michelle Benn, Product Manager - Software, Gerrie Electric, Burlington, ON
Michelle has a B.A.Sc. in Chemical Engineering and a MBA. She has been involved with control systems for more than eleven years, including not only Rockwell Products, but also Moore Products. She has good perspective and depth of knowledge on SCADA technology. You will definitely think differently about SCADA after hearing Michelle's presentation!
---
Tour
Tour of the IntelliCentre: Intelligent Motor Control Center (MCC)
Tour Rockwell Automation's Motor Control Center Manufacturing Facility in Cambridge Ontario. See the complete fabrication process for low and medium voltage IntelliCenter MCCs.
Location:
Rockwell Automation Canada Control Systems (Allen-Bradley)
135 Dundas Street
Cambridge, ON
Follow Hwy. 8 to Cambridge. Plant is on the right past McLaren.
When: October 22
nd
at 2:00 to 5:00pm
Host: Brent Dawdy, Manager, MCC Application Engineering
Optional Dinner to follow at the Riverbank Restaurant (Bring lots of money).
Carpooling can be arranged by calling Eric Harrison at ZENON (905) 465-3030 or e-mailing him via
eric.harrison@ieee.org
. Attendance will be limited to the first thirty applicants.
Thanks to all the people at Rockwell Automation who helped made a great tour.
Brent Dawdy, host & LV MCC area
Oliver Canean, John Posthumus, plant guides
Also:
Marlene Scott, shipping
Dave Chambers, MVD
Mike Hoch, LV MCC IntelliCenter Demo
Michael Frayne, MV Starters & SMCs
John Wierda, Sheet Metal Salvagnini
John Ferguson, Paint Shop
Lisa Barwell, Co-ordinator
---
2002 Sept 28
50th Anniversary of Section Social Evening: Dinner at the Old Mill in Ancaster
A limited quantity of free tickets will be made available to members.
Be sure to put this date on your calendar. Section Chairmen from day one are promising to show up.
Pictures from this great event are posted on the IEEE Canada website. Use your "Back" button to return here.
Pictures of Dinner Meeting
---
2002 June 27
DEREGULATED ELECTRICITY MARKETS - AN INTRODUCTION
Date: Thursday 2002 June 27
Time: 7:00 - 9:00pm
Location:
McMaster University
John Hodgins Engineering Building, Room JHE A114
1280, Main Street West
Hamilton, ON
Building 16 on the map .
Parking
costs $2.50/hour ($3.00 maximum after 4:00 PM)
The presentation focuses on the issues behind the design of deregulated electricity markets, the implementation of the just opened electricity market in Ontario, some of the experiences in other jurisdictions, and the perspectives for future developments in the context of these markets. As well, a discussion about the effect of these markets on the average electricity user is included.
About the speaker:
Pedro Rebellon is currently with the Ontario Independent Electricity Market Operator - IMO. Prior to it, most of his career has been as a power system consultant, in Colombia (1986 to 1997), partly with its own firm Power Reliability Concepts, and in Canada since 1997. Pedro is a member of IEEE and PES.
Meeting Notice
Copies of
presentation slides
in pdf format.
---
2002 May 23
Engineering Technology Lab Facilities Tour
Date: Thursday May 23, 2002
Time: 8:00pm
Location:
Niagara College - Welland Campus
The Niagara College Technology Lab coordinators have offered to host the IEEE Hamilton Section members for a tour of their world-class facilities.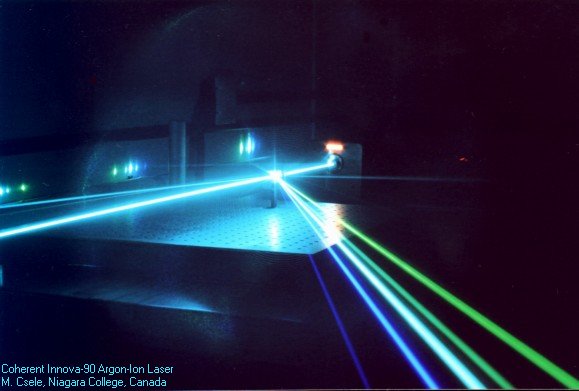 Niagara College has established a unique series of laboratories for training and industry-led applied research in photonics, telecommunications, microelectronics, wireless communications and system control. The lab facilities include a clean room, advanced optics, fibre-optics and an anechoic chamber for wireless technology. The Photonics program, at Niagara College, is the first specific, undergraduate level photonics skills training in Ontario! The Microelectronics Manufacturing program offers chip design, circuit design, laser technologies, thin film processing, wafer fabrication, thick film technology, photolithography and microjoining technology.
Refreshments will also be provided following the tour and an opportunity to meet / network with your IEEE peers.
Driving Directions to the Welland Campus (300 Woodlawn Road, Welland, Ontario) From Queen Elizabeth Way:

Exit QEW at Hwy. 406 South. Follow the 406 through St. Catharines and past the intersection of Hwy. 20 to Woodlawn Road.
Turn right onto Woodlawn Road and proceed to the third stoplight. The campus is located on the right, just past the stoplight at First Avenue.
For the main entrance, turn right onto First Avenue at the third light, then left at the second driveway. Five flag poles identify the main entrance.
Campus parking details to follow... watch for mail or if necessary contact Janet at 905-632-2999 x2790 up to 5pm on May 23 to inquire. (Note: extension number is correction from mailing)

In addition, a map is available at: http://www.niagarac.on.ca/info/region/mapwc.htm
For those unfamiliar with the campus or interested in gathering earlier ... head for MT Bellies located on Niagara street in Welland between Hwy 20 and Woodlawn for approx 7:00pm.
For further information see the
meeting notice
.
---
2002 April 28 - May 04
Ask an Engineer or Scientist Activity
Calling All IEEE Members!
For one week only, 28 April to 4 May 2002, IEEE members are needed to participate in the National Science Foundation coordinated "Ask a Scientist or Engineer" online activity. It is part of Global Science & Technology Week (GSTW), sponsored by the White House Office of Science and Technology Policy, USA. During this week, answer questions via email received by teachers, students, and parents. Questions will be vetted through a clearinghouse before being distributed to volunteers according to their main field of interest.
To sign-up for this one-week only GSTW activity, email your area of expertise and the number of questions you are willing to answer to Douglas Gorham, IEEE Educational Activities Board Pre-College Manager at d.g.gorham@ieee.org.
---
Thursday 2002 April 25
Senior Member Status Night
Have you ever considered upgrading to IEEE Senior Member status? It is free.
The two problems for me were:
1. Getting discouraged by the paperwork,
2. Finding Senior Members to act as references.
The requirements for elevated status are:
1. 10 years since graduation, or equivalent,
2. 5 years of significant engineering performance,
3. Reference letters from Senior Member or Fellow grade IEEE members.
The IEEE Hamilton Section is hosting a meeting which eliminates the two problems I had. You bring a resume showing five years engineering experience (an old one will do, if you don't keep an up-to-date one in your desk drawer or are retired) and the section will bring the forms and the Senior Members to act as references.
Date: Thursday, 2002 April 25
Date: Monday, 2002 April 29
Date: Tuesday, 2002 May 14
Time: 7:00 to 8:00pm
Location:
McMaster University, CRL Building, Room B102

Pop, coffee and cookies provided.
Please RSVP to John Harris
j.harris@ieee.org
or Eric Harrison
eric.harrison@ieee.org
.
---
2002 January 16
Power and Control Systems
A meeting of the student branch to learn more about power and control systems.
Contact the McMaster Student Branch for further information
chair@ieeesb.mcmaster.ca
CD of slides and movie presented available on request.