SoutheastCon 2018 will be held April 19 through April 22, 2018 in Tampa Bay, FL
Florida West Coast Section - Tampa Bay Area, Florida

Conference Dates:
April 19, 2018 through April 22, 2018

Papers
Call for Papers IEEE SoutheastCon 2018 Submission system open (click here).
UPDATED DATES:
Abstract/Paper Submission: February 28, 2018
Tutorial Submission: February 28, 2018
Notification to Authors: March 23, 2018
Camera-Ready Papers: Apr 9th, 2018
Conference Registration - Hotel Registration

Group Name: IEEE Southeast Con April 2018
SoutheastCon is the annual IEEE Region 3 Technical, Professional, and Student Conference. It brings together Computer Scientists, Electrical, and Computer Engineering professionals, faculty and students to share the latest information through technical sessions, tutorials, and exhibits. It is the most influential conference in Region 3 for promoting awareness of the technical contributions made by our profession to the advancement of engineering science and to the community. As usual, attendance and technical program participation from areas outside IEEE Region 3 are encouraged and welcomed.
What's Happening in Region 3
Region 3 at IEEE Sections Congress 2014 in Amsterdam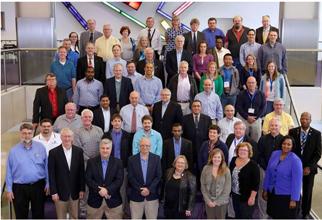 ---

IEEE vTools at a Glance Presentation
Succession Planning, Nominations and Appointments