Amir Aghdam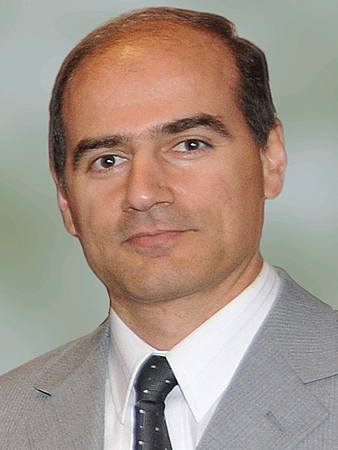 Amir Aghdam
Area of Expertise
Control Systems


Decentralised control of large-scale systems
Multi-agent systems
Adaptive switching control
Sampled-data systems
Control techniques for dynamic and steady state robust performance
Amir Aghdam obtained his Ph.D. in Electrical and Computer Engineering from the University of Toronto, in 2000. He has published more than 150 refereed papers, books and book chapters, and has received $2.6M research grant in the past ten years (as an individual or joint grantee) from different grant agencies and industry.
Dr. Aghdam has served as Editor-in-Chief of IEEE Canadian Review (2011-2012), and is currently Co-Editor-in-Chief of IEEE Systems Journal. He is an Associate Editor for the Conference Editorial Board of IEEE Control Systems Society, IEEE Transactions on Control Systems Technology, European Journal of Control, and Canadian Journal of Electrical and Computer Engineering. He also served as General Chair of the 2012 IEEE Canadian Conference on Electrical and Computer Engineering, and is General Chair of the 2013 Research in Applied Computation Symposium and Executive Co-Chair of the 2013 IEEE International Conference on Wireless for Space and Extreme Environments.
Dr. Aghdam is a Senior Member of IEEE and a member of Professional Engineers Ontario. His research interests are in Decentralized Control of Large-Scale Systems, Multi-Agent Systems, Adaptive Switching Control, and Sampled-Data Systems. Dr. Aghdam is the President Elect of IEEE Canada.