Welcome to our website!
This website is intended to inform students, both current, prospective, and alumni, as well as professionals interested in the happenings of the University of Miami IEEE.We have many exciting and informative events planned for this year as well as information relating to Computing and Technology Fields.
How to Get Involved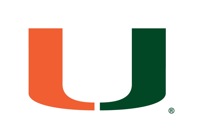 The IEEE Student Branch at the University of Miami is a great organization to be involved with if you are in the ECE Department or a CS major. Even if you aren't an engineer, we invite you to come to our bi-weekly meetings and see what our group is all about. The next step is to join national IEEE. The student price is only $30! If you have any doubts or questions, check out our about us section or feel free to contact an officer from the list on the right.
2010-2011
Thanks to everyone for a great 2009-2010. Elections for the next academic year are completed, and the new officers are listed on the right. Congratualtions! We are all excited for another great year. If you have any ideas or things you'd like to see next semester, please click on the 'Contact Us' button above and let us know.
Officer Information

Blake Picolo - President

Noah Cantor - Vice President

Frank Rodriguez - Secretary

Laura Gonzalez - Treasurer

Chris Valente - Senior Representative

Joel Botner - Junior Representative

Sandra Alvarez - Soph. Representative

TBD - Freshman Rep

TBD - Event Coordinator

Manohar Murthi - Advisor