Our Rivers of Knowledge Bring You the Technology of Tomorrow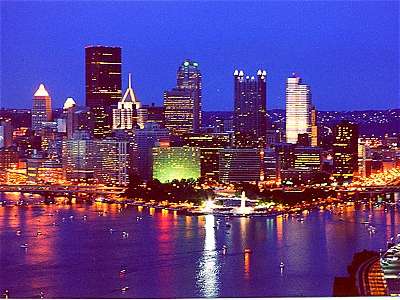 All the planning and work effort of the past three years is finally starting to take shape for the IEEE Industry Applications Society 2002 Annual Meeting and Technical Conference in Pittsburgh. The theme: "Our Rivers of Knowledge Bring You the Technology of Tomorrow" will be most prominent as there will be 63 Technical Sessions spread over the four days, with over 600 papers to be presented plus 4 panel discussions. View a complete listing of the Committees and Technical Session Titles. Additionally, there will be approximately 60 specific Committee Technical Meetings and/or Working Groups that will convene on Sunday through Tuesday. If you have never participated in one of these, please take the opportunity to sit in on one or more and consider joining. The rewards simply cannot be measured.
The Industrial tours have been finalized and the local committee has put together an outstanding agenda that follows a very logical sequence. On Tuesday, Powerex will host a tour of their facilities in Youngwood, PA. Powerex is a pioneer in the manufacture of high power semiconductors. On Wednesday, you will have the opportunity to see the application of semiconductors as Robicon hosts a tour of their Drives manufacturing plant in New Kensington, PA. The final tour will be on Thursday where you will see the application of drives and semiconductors at Bombardier's Propulsion and Controls Division in West Mifflin, PA. Additional details for each of these tours, including cost, is available.
Guest hospitality and tours are also being finalized and I am sure that the "ladies" will most satisfied with the choices. It is always nice to know a little about the city you are visiting; so we will "kick off" the Guest Hospitality on Monday morning with a talk and media presentation by one of Pittsburgh's most well respected historians and PBS celebrity. Mr. Rick Sebak will provide an overview of Pittsburgh and you will find his unique presentation style most enjoyable. Rick will set the stage for the balance of the day as you visit the Smithsonian's Heinz History Center, located in Pittsburgh's "Strip" district. The afternoon concludes with a "High Tea" in the Victorian Lobby Palm Court of our host Hotel, the OMNI William Penn. I would not be surprised to find that many of the spouses/guests end up accompanied by their male companions when they review the total guest tours offering! To catch a preview of all tours, including costs, check out our website.
All of the registration forms are now available. Please be advised that registration "on line" is the preferred method.
We hope you will be able to join us for the 2002 Annual Meeting in Pittsburgh. Your Local Committee is convinced that you will have the time of your life!
Steve Swencki
Conference General Chairman
Steve Swencki
Conference General Chairman