Our Rivers of Knowledge Bring You the Technology of Tomorrow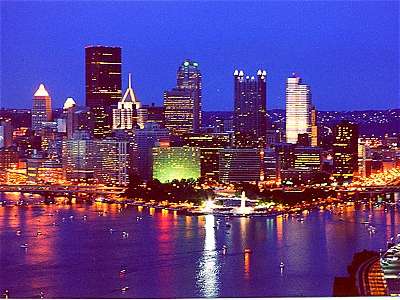 Pittsburgh welcomes the 2002 IEEE IAS Annual Meeting back to our proud and "new" city. The IEEE Industry Applications Society and the Pittsburgh Committee invite you to attend the 2002 Annual Meeting and Technical Conference in Pittsburgh. The theme of this year's conference is "Our Rivers of Knowledge Bring You the Technology of Tomorrow". Pittsburgh is home to 15 Universities and Colleges with over thirty campuses, over half offer degrees in Engineering. Additionally, Pittsburgh is home to seven fortune five hundred companies with plenty of research centers. The area is overflowing with knowledge and the presentation of over 600 technical papers will complement that knowledge base. Papers presented at the IAS Annual Meeting become the useful tools for Industry to develop and produce the new products and systems that help keep them on the leading edge of technology. You are encouraged to participate in your choice of nine different technical sessions that will cover topics in Electrostatic Processes, Industrial Automation and Control, Production and Application of Light, Metals Industry, Mining Industry, Industrial and Commercial Power Systems, Industrial Drives, Industrial Power Converters, and Power Electronic Devices. Additionally, the following Tutorials will be offered with credits that can be applied to maintain PE Licenses:
· Applying Drive Specifications to Systems Applications
· High Power IGBT Application Issues
· Selection, Sizing, and Control of Adjustable Speed Drives for Stressful and Fault-Tolerant Applications
· Matching IGBTs and Gate Drive Circuits for Motor Drive Applications
· Theory and Application of High Frequency Magnetic Design
The Conference will begin on Sunday with several Technical Committee Meetings. Each of the Committees within IAS survives because of the efforts of those that volunteer their services. However, the knowledge and experience gained by participating is priceless. While you are in attendance, check out the program and consider joining one of them. I am sure it will be time well spent if you sit in as a "guest" at any of the Technical Committee Meetings. And…the real rewards come when you become an active participant!
On Sunday evening, a Dinner Cruise is planned, all included in the Full Conference Registration Fee. We anticipate over 600 attendees for the cruise and as we navigate our three rivers, that will surely create a "Rivers of Knowledge"! This is a great time to "network", meet new friends, renew old acquaintances, or just take in the sights and lights of our beautiful city.
Come and join us for the 2002 Annual Meeting. Your Pittsburgh Local Committee promises you will have the time of your life!
Steve Swencki
Conference General Chairman