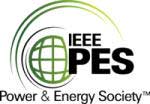 Technical Meeting
Tuesday August 17, 2010 | 6:30pm; Light refreshments begin at 6:00pm
Olin College, Needham, MA

Power Systems Grounding
A. P. Meliopoulos, Professor, Georgia Institute of Technology

If you are interested in joining the Boston PES Chapter or joining the IEEE, please come along and talk to some of the Committee members.

| | |
| --- | --- |
| | The talk will be focused on the interrelated issues of grounding, safety, power quality and electromagnetic compatibility. The basic principles that determine grounding system design procedures, the applicable standards and the basis of the standards will be discussed. Problem issues will be discussed by examples. Design procedures will be described from two points of view: (a) conformity with applicable standards and (b) coordinated optimization of all relevant concerns, i.e. safety, power quality, lightning protection, etc. In particular integrated design procedures will be discussed that address grounding, safety, lightning shielding, and insulation coordination design will be addressed with demonstrations of the basic methodologies. |
Speaker's Bio

A. P. Meliopoulos was born on March 19, 1949 in Katerini, Greece. He obtained a Diploma in Electrical and Mechanical Engineering from the National Technical University in Athens, Greece in 1972 and a Master in EE (1974) and a Ph.D. degree (1976) from the Georgia Institute of Technology in Atlanta, Georgia, USA. Dr. Meliopoulos' first professional association was with Western Electric (1971) in Atlanta, Georgia. After receiving a PhD degree in 1976, he joined the faculty of the Georgia Institute of Technology as an Assistant Professor (1976), Associate Professor (1982-88) and full professor (1989-present). At this capacity, he is actively involved in education and research for improved safety and electromagnetic compatibility of electric power installations, protection and control of power systems and the application of new technology in these areas. Since 1999 he is the Georgia Tech site Director of PSERC, a power system research consortium of universities and industry. Dr. Meliopoulos has pioneered several new analysis and design techniques for safety, protection and electromagnetic compatibility of electric power systems. Most well known is his invention of the Smart Ground Multimeter, the EPRI grounding analysis programs, the WinIGS (Integrated Grounding System analysis and design), the GEMI (Grounding and ElectroMagnetic Interference) computer code, the GPS-synchronized harmonic measurement and estimation system for wide area high voltage transmission systems, and the mGrid computer code – a methodology and implementation for precise analysis of multi-wire power systems with distributed energy resources. Dr. Meliopoulos has modernized many power system courses at Georgia Tech, introduced new courses, initiated the power system certificate program for practicing engineers and most importantly he has introduced visualization and animation methodologies that dramatically increase the teaching efficiency of complex power system concepts. Dr. Meliopoulos is a Fellow of the IEEE. He holds 3 patents, he has published two books, a chapter in the Standard Handbook for Electrical Engineers and over 250 technical papers. He has received a number of awards, including the Sigma Xi Young Faculty award (1981), the outstanding Continuing Education Award, Georgia Institute of Technology (2002), three of his papers have received the best paper award (IEEE-PES-SC-1984, IEEE-PES-EC-1987, and IEEE-CSS-HICSS 2002) and he received the 2005 IEEE Richard Kaufman Award. Dr. Meliopoulos was named the Georgia Power Distinguished Professor in 2006.
Venue
The meeting will be held at Olin College in Needham, MA. The presentation will start at 6:30PM. A brief Boston Chapter PES Meeting will precede the presentation. For further information please call Bryan Gwyn on 781 907 3229 or email him at bryangwyn@ieee.org.
Directions to Olin College: Take Route 95/128 to exit 19B (Highland Avenue, Needham). Follow Highland Avenue for 1.5 miles to a three-way intersection with Chapel and May Streets; bear slight right onto Chapel Street (to the right of the gas station). Take a right at the first light onto Great Plain Avenue/Rte 135. Proceed on Great Plain Avenue for 1.5 miles and the Olin College campus will be on the right. Enter the campus at "Olin Way" and follow the road around to the left to parking lot A, which provides access to all campus buildings. The meeting is being held at the Auditorium in Milas Hall.