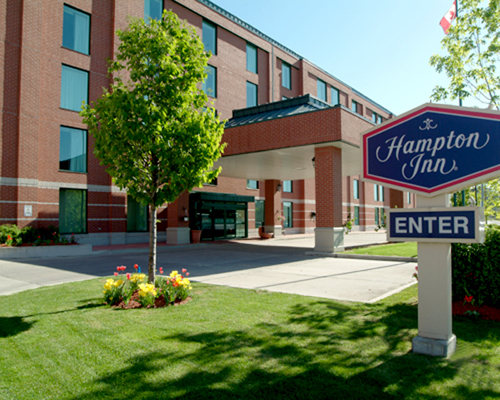 Information on...
The 41th International Carnahan Conference on Security Technology
October 8-11, 2007
Ottawa, Ontario, Canada

Welcome to Ottawa, the Capital of Canada.One of the most beautiful capitals in the world is about an hour's drive from the United States of America border. Ottawa is a leading center for arts, government, medicine, and especially technology, thanks to the likes of Nortel, Corel, Alcatel, Mitel and 500 other high-tech companies. Although it is the fourth largest metropolitan area in Canada, Ottawa retains the charm of a small town. Surrounded by three rivers and enclosed by 42 000 acres of farmlands and wetlands, Ottawa is a feast for the eyes. Tourists love the lush, rolling hills and pristine lakes of Gatineau Park. Visitors can also choose from over 29 excellent museums, including a new War Museum, and over 60 festivals, including the internationally recognized Winterlude and Canadian Tulip Festival. Shopping enthusiasts should take a walk through the Sparks Street Mall and the Rideau Centre or stop by the boutiques along Sussex and Bank Streets. Top it off with visits to places such as the ByWard Market, Parliament Hill, the National Arts Center and Rideau Canal. You'll have a wonderful time at the 41st ICCST in Ottawa, Canada.
CLICK HERE for the 2007 Conference Website
CLICK HERE for the 2007 ICCST Program
For more information on Ottawa:
Visit Ottawa Tourism today, or click here for Walking Tours of Ottawa!
Click here for more information on Ottawa weather!
For information on a Canadian travel agency, visit www.catatravel.com

TRAVEL INFORMATION
Click here for Travel and Visa information for Canada

ACCOMPANYING PERSONS PROGRAM
Tour 1 - Tuesday Oct. 9, 2007
$55.00 includes lunch
Pick up Hampton Inn at 9:30 a.m. - return around 3:30 p.m.
Rideau Hall - The official residence of the Governor General of Canada, Her Excellency Michaëlle Jean. Rideau Hall is a 79 acre oasis of beautifully landscaped grounds - just minutes from downtown Ottawa, a gracious and inviting place where Canada's history comes to life with vitality and warmth
Parliament Building - With its strong stone exterior and picturesque setting on the cliffs overlooking the Ottawa River, the Parliament buildings are often described as one of the most beautiful government centres in the world.
The historic Byward Market is a colourful mosaic of farmers' market stalls, shops, galleries, cafés and clubs just east of Parliament Hill. It's a popular place during the day for strolling and shopping
A tour along Sussex Drive is a must on any visit to Ottawa. It is one of the oldest streets in the city, and the section filled with stately homes and embassies has been called the "Mile of History."
Tour 2 - Wednesday Oct. 10, 2007
$60.00 includes lunch
Pickup Hampton Inn at 9:30 a.m. return around 3:30 p.m.
Gatineau Hills - Discover the splendor of the Fall Foliage tour through magnificent Gatineau Hills renowned for its breathtaking landscapes and fall colors.
William Lyon MacKenzie King Estates - Where one can explore the picturesque ruins and the romantic gardens of the grand old estate
Casino du Lac Leamy - Located on scenic Leamy Lake included are two bars, restaurants and shops. Inside, thousands of tropical plants, numerous indoor pools, waterfalls and walls of glass and cherry transport you into an atmosphere which is pure magic.

OTTAWA SENATORS -2007 NHL STANLEY CUP FINALISTS
Thursday , October 11, 2007 - HOCKEY NIGHT IN CANADA
Ottawa Senators vs. AtlantaThrashers 7:30 PM
Pick up Hampton Inn at 6:15 p.m.
Bus and Tickets to game: $60.00
Your chance to see Live NHL Hockey
2007 Eastern Conference Champions Ottawa Senators
Available to all, must advise in advance to enable time to purchase tickets - email to: sreddick@senstarstellar.com
GOLF TOURNAMENT
The 41th ICCST Carnahan Cup Golf Tournament information will be held at the Meadows Golf and Country Club on Monday, October 8, 2007. Everyone is welcome to participate. The fee is $75.00 (Cdn) and includes lunch, cart, practice range and prizes. See TheMeadowsGolf web site for more information.

CONFERENCE DEADLINES

Abstract Due (250 - 500 words): January 31, 2007
Notice of Acceptance: April 27, 2007
Receipt of Camera-Ready Paper: July 27, 2007
CONFERENCE VENUE
Hampton Inn Ottawa
100 Coventry Road, Ottawa, Ontario, Canada K1K 4S3
Reservations: +1 613 741 2300 or Toll Free +1 800 426 7866

CONFERENCE FEES (all in United States dollars)
AFTER SEPTEMBER 20, 2007
IEEE Member: $750.00
Non-Member: $800.00
Military/Gov't Rate: $750.00
Student: $450.00
Exhibitors: $1,800.00

SPEAKERS AND AUTHORS
Speakers and Primary Authors: $400.00 (per paper)
(Note: Fee must be paid with or prior to paper submittal. The cut-off for author registration is July 27, 2007. One conference registration per paper submitted. If fee is not paid, the paper will not be published. There are no refunds for authors.

OTHER FEES
Walk-In Full Day: $275.00 (Banquet ticket extra)
Extra Banquet ticket: $60.00
Executive Committee: $400.00

On-line registration payment is by CREDIT CARD ONLY. Please have your credit card ready before starting on-line registration.
American Express, Diners, Discover, MasterCard and Visa accepted.
Registration questions or concerns? Please contact Diana Krynski at +1 800 810 4333 (USA and Canada), or +1 732 981 3414. Email: iccst07reg@ieee.org

CANCELLATION FEE
All requests for refunds must be in writing or email. No refund will be given after September 20, 2007. There will be a $100.00 service charge on all refunds.

WIRE TRANSFER FEE
Contact Diana Krynski for bank transfer information. See contact information above. A copy of your wire transfer must accompany your conference registration and include all transfer fees.
INFORMATION FOR AUTHORS
CLICK HERE FOR THE PAPER STYLE GUIDE
CLICK HERE FOR THE IEEE COPYRIGHT FORM (MUST SUBMIT WITH PAPER)
CLICK HERE FOR THE TEN TIPS FOR A GREAT PRESENTATION

INFORMATION FOR EXHIBITORS
A limited number of international exhibitors with unique innovations may be selected to display their products. Vendors, please contact the conference chairman Mr. Brian G. Rich directly to discuss exhibiting at the conference.
CONFERENCE TOUR
For ICCST attendees, Thursday afternoon will include a tour of the security facility at Casino de Lac Leamy, and a tour of Canada's cold war historical site, the "Diefenbunker".

BANQUET
Each registration includes one admission to the ICCST Awards Banquet with entertainment. This year the banquet will be held at the Canada Aviation Museum which is recognized as having the most extensive aviation collection in Canada and ranks among the best in the world. A tour will be included.
CONFERENCE ORGANIZING COMMITTEE
Mr. Brian Rich, Conference Chairperson, Canada
Mr. Larry Sanson, Chairman ICCST Executive Committee, USA
Mr. Michel Jonckheere, Consultant, Canada
Ms. Shirley Reddick, Conference Secretary, Canada