IEEE Integrated STEM Education Conference
March 10, 2018 | Princeton, NJ
Keynote Speaker
We are pleased to announce that Elie Bou-Zeid, PhD, Associate Professor of Civil and Environmental Engineering, Princeton University, will be our keynote speaker.
He is the Director of the Program in Environmental Engineering and Water Resources and a principal investigator and advisor in Princeton's Engineering Projects in Community Service (EPiCS) program. EPiCS projects are staffed and driven by multidisciplinary teams using engineering design to better disadvantaged communities - a wonderful example of integrated STEM in practice.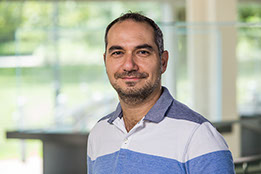 Conference Program is now available
Featured Workshops
Coming soon...
IEEE Integrated STEM Education Conference