Spring 2020 IEEE Orlando Section Conference
This is the second section conference sponsored by the Orlando Section and provide members of all grades the opportunity to engage with other members and with society chapters around relevant technical topics
Theme: "Conversations about Engineering in the Fourth Industrial Revolution"
Date: Saturday, March 28th, 2020
Time: 9:00 am - 5:00 pm
Place: Valencia College's West Campus Special Events Center, 1800 S. Kirkman Rd, Building: 8,9, Room Number: 111A-F, 204,207,208,210,211,212
Registration: https://events.vtools.ieee.org/m/223558
Students (including Graduate Students): $5
Members (all grades): $10
Non-Members: $25
Conference fees include a continental breakfast and a box lunch
We are in the process of finalizing the agenda, but please register early so we can plan for the meals and space accommodations.

We look forward to seeing you at the conference.
Email Event Contacts: Joe.Juisai@IEEE.org; tdillen@ieee.org
Co-sponsor: IEEE Student Branch at Valencia College
Visit us at: https://www.valenciaieee.com
Like us on Facebook: https://www.facebook.com/ValenciaIEEE
Message us at: Valenciaieee@gmail.com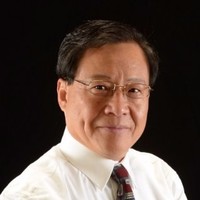 Dr. Weiping Yu is a physicist and an aerospace technologist at NASA Kennedy Space Center for over sixteen year. Dr. Yu holds a doctorate in Engineering Physics and is a pioneer researcher in theoretical and applied physics, and the founder of the Universal Particle (Uon) Theory of Everything. Dr. Yu is a cohost of the Science & You show on radio and a keynote speaker at conferences, universities, and communities. He makes frequent appearances on TV, Radio, and NASA Digital Learning Network.

Email: weiping.yu@nasa.gov

Address:Kennedy Space Center, Mail Code: NE-M6, Kennedy Space center, Florida, United States, 32899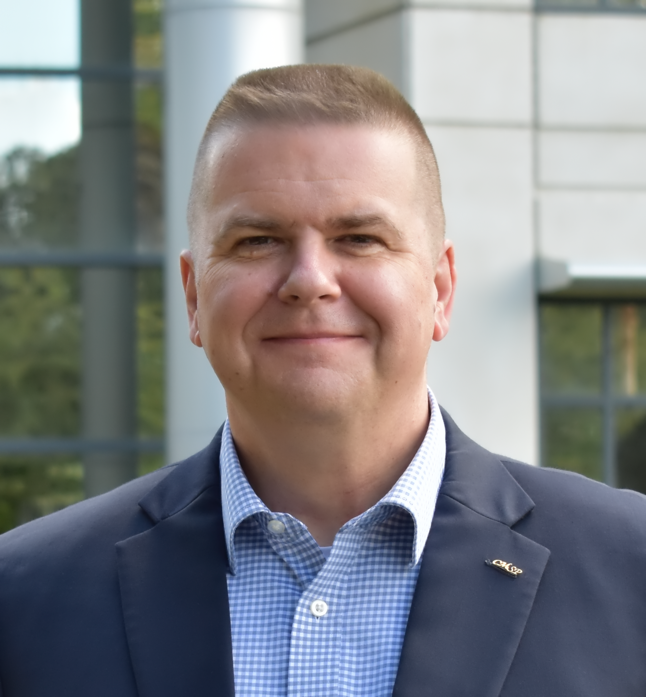 Dr. David "Fuzzy" Wells is Deputy Director of the University of Central Florida's School of Modeling, Simulation, and Training (SMST). He is responsible for overseeing the daily operations of the Institute for Simulation & Training (IST) and assists the Director in the development and implementation of SMSTs strategy, mission, and vision. He provides technical and administrative support to a diverse transdisciplinary faculty and staff to facilitate and guide scholarly endeavors. He leads strategic partnership initiatives; promotes collaboration with SMST, UCF, and the broader simulation & training community; and serves as UCF's representative to Team Orlando.
Before assuming his current position, Dr. Wells was Director of U.S. Indo-Pacific Command's Cyber War Innovation Center (CWIC) where he built the first combatant command venue for cyber testing, training, and experimentation; managed the Command's cyber innovation & experimentation portfolio; and executed cyber range testing and training events for service, joint, and coalition partners. During his tenure, the CWIC won two industry awards (top 100 innovative learning organization and outstanding achievement in modeling & simulation) and Dr. Wells was twice recognized at the world's largest simulation and training conference for his contributions to cyber simulation and training.
A retired Air Force (AF) officer, his past assignments include: Chief Scientist for Research and Development at the Joint Warfare Analysis Center; Chief of Operations Assessment at AF Central Command's Combined Air & Space Operations Center; Chair of the Operations Research Working Group, Director of Modeling & Simulation (M&S) Education and Assistant Professor of Computer Science at the U.S. Air Force Academy; AF M&S lead for U.S. Joint Forces Command's Millennium Challenge experiment while at the AF Agency for M&S; and Prime Warrior Course Director and AF lead for the Prairie Warrior exercise while at the AF Wargaming Institute. He has served as exercise designer, senior controller, and assessor for battlestaff training exercises in Korea, Alaska, Hawaii, CONUS, Germany, and Norway.
Dr. Wells was the first AF officer to obtain a Ph.D. in Modeling, Virtual Environments, and Simulation from the Naval Postgraduate School. He also earned the first M.S. in Modeling & Simulation from the AF Institute of Technology. He is a Certified Modeling & Simulation Professional Charter Member and a National Modeling & Simulation Coalition Plankowner.