!!!Officer Volunteers Needed!!! The San Francisco Chapter of the IEEE Communications Society is actively seeking volunteers for the role of Chair, Vice-Chair, Secretary and Treasurer. If interested, please contact Tim Ryan at timryan@ieee.org or Michael Butler at mjbsf@verizon.net.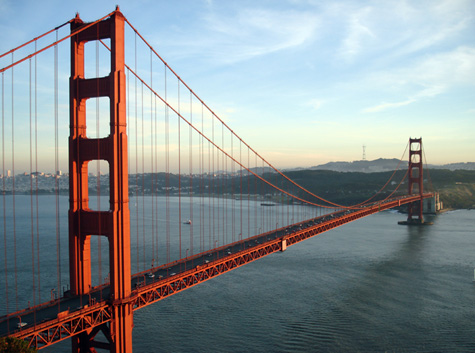 Welcome to the IEEE San Francisco site. Please take a look at the different tools and links that bring the exiciting world of the Internet and Network Engineering to you. In addition we have a large number of past speakers of our events and their biography information listed below. Thanks for coming and enjoy the show.


Next Meeting Annoucement

IEEE San Francisco Communications Society and the Distinguished Lecture Tour Presents:

"LTE-Advanced and Beyond "

Speaker: Stefan Parkvall , Ericsson Research

Date: Wedneday, September 14th: 6:30PM
Location: The California Public Utilities Commission, 505 Van Ness Ave, San Francisco
Website: www.ieee.org/sfcomsoc
RSVP: timryan@ieee.org
MAP

– Future Radio Access LTE is rapidly emerging as the dominating 4G standard throughout the worlds, taking mobile broadband to unprecedented performance levels. The latest version of the LTE standard, known as Rel-10 or LTE-Advanced, by a wide margin fulfills the IMT-Advanced requirements and is one of two technologies approved by ITU as IMT-Advanced compliant. Currently, 3GPP is focusing on Rel-11, taking LTE further beyond the IMT-Advanced requirements.

The talk will provide an overview of the main technology components of LTE-Advanced – enhanced multi-antenna transmission, relaying and carrier aggregation – as well as components such as CoMP and dynamic TDD considered for future LTE releases. In addition to these techniques, meeting future demands for even higher data rates requires a denser infrastructure, for example in the form of a heterogeneous deployment where low-power nodes complement the basic coverage provided by a macro cell.

Such deployments are expected to become increasingly important in the future and may call for enhancements in e.g. inter-cell interference management, as well as further stress the importance of energy efficiency given the large number of nodes. The increasing usage of machine-type communications, where the challenge often is the enormous amount of devices connected rather than the data rates themselves, is another focus area for future radio access. The presentation will discuss these challenges, as well as others, and some technologies for addressing them.

Bio: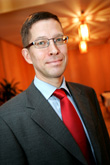 Stefan Parkvall is currently a principal researcher at Ericsson Research, working with research on future radio access. He is actively participating in 3GPP physical-layer standardization and is one of the key persons in the development of HSPA, LTE and LTE-Advanced radio access. Dr Parkvall is a senior member of the IEEE and co-author of the popular books "3G Evolution – HSPA and LTE for Mobile Broadband" and "4G – LTE/LTE-Advanced for Mobile Broadband".

In 2009, he was co-recipient of the prestigious "Stora Teknikpriset" (Sweden's major technology prize) for his work on HSPA. He received the Ph.D. degree in electrical engineering from the Royal Institute of Technology in 1996. His previous positions include assistant professor in communication theory at the Royal Institute of Technology, Stockholm, Sweden, and a visiting researcher at University of California, San Diego, USA.

DIRECTIONS
The Public Utilities Commission is on the corner of Van Ness and McAllister diagonally across from City Hall. There is a parking lot on Franklin between McAllister and Golden Gate and underground lots at Opera Plaza on Golden Gate between Franklin and Van Ness and at Civic Center Plaza on McAllister between Polk and Larkin. Parking under the PUC is not open to the public. Parking meters west of Van Ness are inactive after 6:00 PM. Any bus running on VanNess will stop on the corner.
Coming from the East by BART or Metro, it is best to transfer to a No. 5 Bus going west at the Powel Street Station. Alternatively, it is a 5 to 10-minute walk from Civic Center Station and about the same from Van Ness Station.
Coming from the West by Metro or bus, transfer to a bus going North on Van Ness.
There are two entrances to the building. One is under the state seal at the top of the steps on the corner of Van Ness and McAllister. The other is on Golden Gate between Franklin and Van Ness. The gates for both entrances close at 5:30 pm. It is better to use the Golden Gate entrance because the meeting room is just inside.
Check out our Network Usage


Webcast Introducing IEEE and SF ComSoc Part 1


Webcast Part 2



Recent Presentations

Speaker: Professor Henning Schulzrinne, Columbia University
Date: Tuesday,June 9, 2009 , 6:30PM

Speaker: Jerry Ramie, ARC Technical Resources, Inc.,
Date: Tuesday, July 28th, 2009, 6:30PM

Speaker: Lee Tien, Electronic Frontier Foundation
Date: Tuesday, November 17, 2009 , 6:30PM

Speaker: Edwin Menor, Meru Networks
Date: Tuesday, December 8th, 2009, 6:30PM

Speaker: Helen Mickiewicz, California Public Utilities Commission
Date: Tuesday, March 16th, 2010, 6:30PM

Speaker: Andrea Goldsmith, Stanford University
Date: Tuesday, May 18th, 2010, 6:30PM

Speaker: Susan E. Walters
Date: Tuesday, September 21stnd, 2010, 6:30PM

Hot Topics for 2010

Google's Nexus One Phone
https://www.google.com/phone

Spectrum Congestion
https://tinyurl.com/yk94xnd
Cellphone Radiation Hazards
https://tinyurl.com/yejvr55
Internet Routing Table Growth
https://tinyurl.com/ybno8x3
San Francisco NANOG Conference
https://www.nanog.org/meetings/nanog49/

ComSoc WCET Exam
https://ww2.comsoc.org/IEEECertification

Virtual Criminology
https://resources.mcafee.com/content/NACriminologyReport2009NF

Cyber Warfare
https://www.cyberwarfare-event.com/Event.aspx?id=237804
Archived Presentations From Past Meetings
Mid-Pacific ICT (MPICT) Center Launches in San Francisco
James B. Jones, MPICT Center Executive Director
November 18, 2008
Analog to LTE: The Evolution of the Mobile Phone
Kristopher Faraone, AT&T Wireless
September 23, 2008
Ethical Hacking: Penetrating Web 2.0 Security
Supplemental Handout
Dr. Sam Bowne, Professor, City College of San Francisco
Read Sam Bowne's Bio
June 17, 2008
Internet - The Coming Perfect Storm
Tim Posar, Vice President and Co-Founder, United Layer
Read Tim Posar's Bio
May 20, 2008
An Overview of IT Security Forensics
Dr Manu Malek, Professor, Stevens Institute of Technology
Read Manu Malek's Bio
Read Meeting Flyer
April 19, 2008
Meraki - "Free the Net" Network
John Bicket, Chief Technical Officer and Co-Founder, Meraki
Read John Bicket's Bio
April 15, 2008
Internet Traffic Exchange - Future Directions
Bill Woodcock, Research Director, Packet Clearing House
Read Bill Woodcock's Bio
March 18, 2008
Wikipedia - Past, Present and Future
Phoebe Ayers, Librarian, University of California at Davis
Read Phoebe Ayers' Bio
February 19, 2008
Recent Developments in Municipal Wireless Networks: The Industry at a Crossroads
Esme Vos, Founder, MuniWireless.com
Read Esme Vos's Bio
Read Meeting Flyer
October 16, 2007
European Educational Programs and Internet Operations
Tim Ryan, Network Manager, City College of San Francisco
Read Tim Ryan's Bio
September 18, 2007