The Chapter offers
Institutional Listings
that allow sponsors to place their logos and offerings in the newsletter and their logos on the Chapter's website.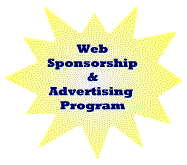 Upcoming Events:
NOTICE:
- A collection of videos consist of a variety of lectures and instructional tutorials that the IEEE EMC society has sponsored over the years are now available for free to EMC Society member and a small fee to others.
- Time to renew membership. Your membership hard at work at the EMC Society and at your local chapter. Any questions on where to find a certain resource? Contact Caroline Chan.
- Would you like to volunteer for the chapter, network with fellow attendees and be a leader? Join the chapter officer rank now!
- Come in to attend our wonderful speakers, network with fellow attendees and enjoy great food.
- Keep up with the latest chapter news on Facebook
---
Co-Sponsor LIVE Webinar
Date: September 30, 2021
8:00am - 9:00am PDT: Presentation
Click HERE for detailed information
Please click HERE to register if you plan to attend the webinar. Thank you!
Title
Base PCB Materials and their Influence in RF Designs
Speaker
Alexander Ippich