---
Tuesday, June 19th, 2012


Western Digital, 1710 Automation Parkway, San Jose, CA
Directions and Map
Cookies, Conversation &

Pizza too

at

7:00 P.M.


Presentation at

7:30 P.M.
Years of Destiny:
HDD Capital Spending and Technology Developments
from 2012-2016
Dr. Thomas Coughlin

President, Coughlin Associates



Dr. Edward Grochowski


Computer Storage Consultant
Abstract
Magnetic hard disk drives are the dominant digital storage. It is estimated that 1.4 B drives will be shipped in 2016, storing zetabytes (1021) of information. Current shipping HDD products have a storage capacity over 3.0 Terabytes, and these products will exceed 10 TB capacities within a few years. Recently Seagate announced a demonstration of 1 Tb/in2 magnetic recording density using HAMR technology. In the past year HDD areal densities have slowed to 20-25% annual CAGR and new magnetic storage technologies must be introduced soon to support higher areal density growth and maintain the competitiveness of HDDs. This presentation will evaluate advanced processing techniques; as HAMR, PBM, CPP/GMR heads, shingled write and 4K sectors that allow higher storage capacities and lower $/GB. A roadmap to 10 Tbit/in2 will be proposed, and each technology appraised within the guidelines of allowable capital equipment expenditures per drive, processing costs and unit price per GByte. Projections for the growth of capital equipment for manufacturing process, process test and metrology will be examined to support these technology transitions. The talk will also show the expected trends for HDDs vs. competing storage technologies such as flash memory
/tr<>

Biography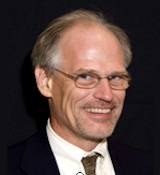 Tom Coughlin has worked for over 30 years in the data storage industry at numerous companies. He has over 60 publications and six patents to his credit. Tom is active with the IEEE Magnetics Society, IEEE CE Group, SMPTE, IDEMA, and other professional organizations. Tom has served in several IEEE leadership positions. He is the founder and organizer of the Annual Storage Visions Conference, a partner to the annual Consumer Electronics Show as well as the Creative Storage Conference. Coughlin Associates provides market and technology analysis as well as Data Storage Technical Consulting services

For more information see www.tomcoughlin.com.

Biography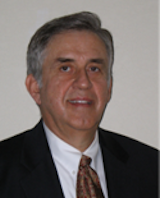 Ed Grochowski is a well known speaker on storage technology. He has a 50+ year career in the computer industry, 41 of which were with IBM. Ed worked at the IBM Almaden Research Center where his interests included hard disk drive and component evolutionary trends. Edís charts are frequently used to describe HDD and storage progress by numerous industry presenters. He holds twelve patents and has authored and presented numerous articles on HDD, Flash memory and component technologies. Ed served as Executive Director of DISKCON and the IDEMA Symposium series for many years. He was a long time coordinator of the 4K-byte sector standards committee, and is a member of the IEEE.

For more information see edwgrochowski.com.
---
Return to SCV Magnetics Society Homepage
SCV Magnetics Society Webmaster: Tom Gardner (SCVMagSociety@gmail.com)
Last updated on