---
Click here for see the full list of upcoming events.
---
Past Events Archive:
Date: May 14, 2014
Production & Post-Production Video Compression Standards
Delivering Awesome Images for Television & Digital Cinema

Speaker:

   Edward Reuss
Location:
  1 AMD Place, Sunnyvale, CA 94088 (Commons Bldg)
Schedule:  
   6:30pm: Networking/Light Dinner
   7:00pm: Announcement
   7:05pm: Presentation
   8:15pm: Adjourn
Cost:
  Free. Donation accepted for food.
Abstract:
Video compression standards for production and post-production have different requirements than compression standards for consumer applications. Consumer compression standards, such as H.264 and H.265, emphasize very high compression ratios and low-cost decoder solutions in order to satisfy millions of users with relatively small storage and transmission capabilities. Production and post-production systems emphasize image quality and ease of editing. This presentation contrasts these different requirements and presents several video compression standards designed for television and digital cinema professional content management workflows. An analysis of the image processing algorithms used by each of these, along with some of the non-technical constraints (Intellectual property, marketing, etc.), demonstrates their relative advantages and disadvantages.
Biography:
Edward Reuss is an independent consultant specializing in video, audio and Wi-Fi networks, particularly for very low latency applications. Ed is also active in the SMPTE Standards Community, where he serves as co-chair of the Technical Committee for Coding of Essence (TC-10E), a SENIOR MEMBER of the IEEE and voting member of the IEEE 802.11 Working Group. Earning his MSEE at Colorado State University, Ed started in test and measurement, for Hewlett Packard (Agilent), Tektronix and Wavetek. He worked at General Instrument on the Eurocypher project for British Satellite Broadcasting (BSB). After several years developing scientific instruments at Scripps Institution of Oceanography, he was a Director of Systems Engineering at Tiernan Communications, developing real-time MPEG-2 video encoders for DSNG and network distribution. He switched to consumer products as a Principal Engineer in Plantronics Advanced Technology Group, where he developed several advanced technology prototype headsets incorporating DSP, Bluetooth and Wi-Fi. Since then, he has consulted for several clients, including GoPro, Intel, Clair Global and TiVo.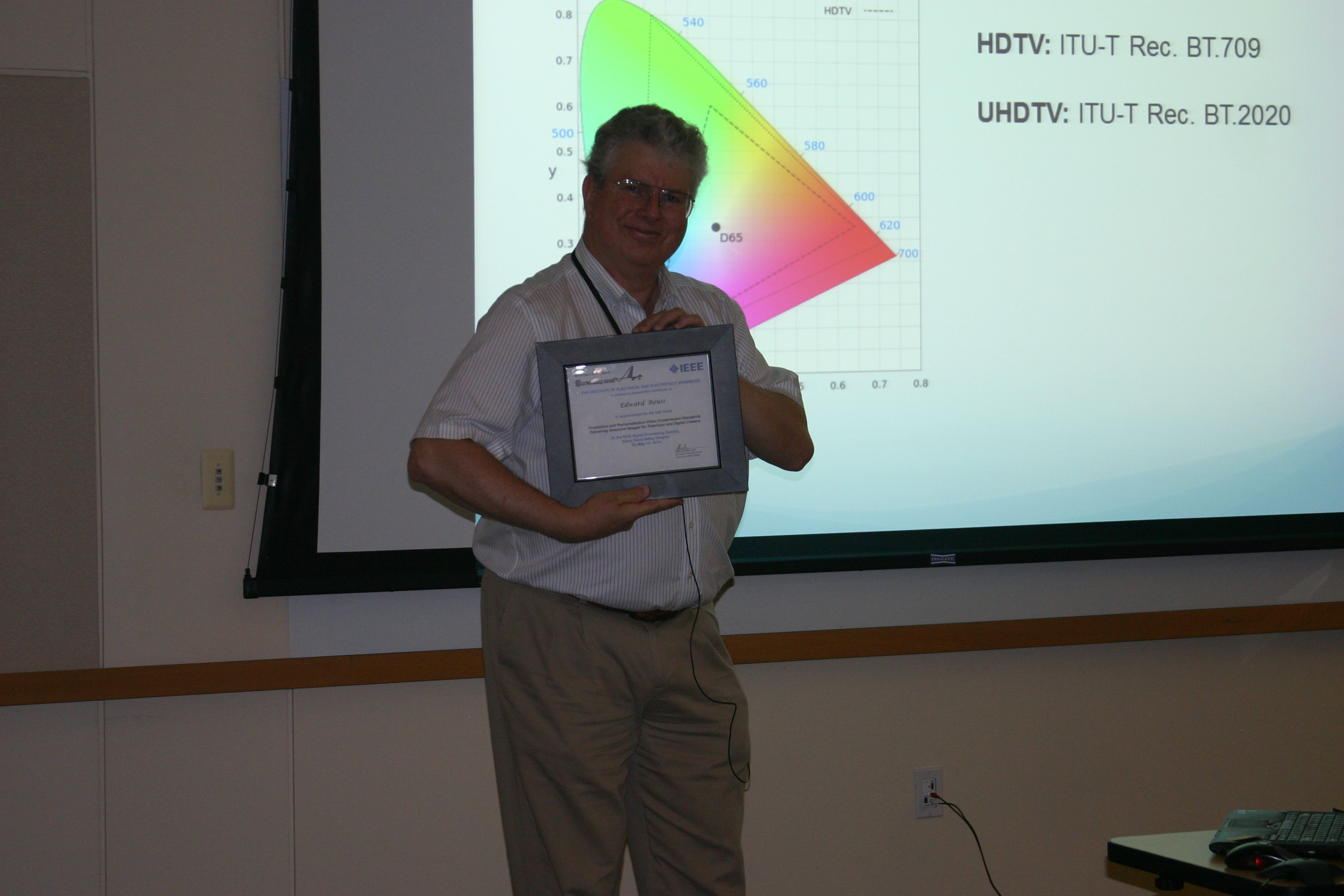 ---
---
---
Subscribe to future announcements: link
---