---
Click here for see the full list of upcoming events.
---
Past Events Archive:
Date: Jul 9, 2014
Digital Signal Processing: Core Differentiation in Early Stage Companies

Speaker:

   Steve Goldberg, Ph.D.
   Partner, Venrock
Location:
  1 AMD Place, Sunnyvale, CA 94088 (Commons Bldg - map or Google Maps)
Schedule:  
   6:30pm: Networking/Light Dinner
   7:00pm: Announcement
   7:05pm: Presentation
   8:15pm: Adjourn
Cost:
  Free. Donation accepted for food.
Abstract:
After the bursting of the first tech bubble of 2000, the world of early-stage venture capital made a strong move away from most things that were capital intensive or those projects that appeared to require scientific breakthroughs to succeed. Additionally, part of the recent decline in Cleantech investing was attributable to perceived excessive science and/or engineering risk. It appeared, for a time, that science and engineering might be playing a declining role in value creation in early-stage "technology" companies. The good news is that signal processing, algorithm development, and embedded systems have roared back in importance in early-stage venture investing. New markets have burst onto the scene, including big data, data analytics, UAV's, robotics, augmented reality, gesture recognition, and nanosatellites, among others, that not only depend on signal processing but are often the core product differentiation. This talk will review the "state of the industry" of early-stage technology investing as it relates to signal processing, algorithm development, and embedded systems.
Biography:
Steve joined Venrock in 2009 after having been CEO of several early stage companies including DataRunway, Vidient, Arcwave and CoWave Networks. Prior to that, he was Vice President of Research and Development at Nokia Internet Communications and Vice President and General Manager of the Wireless Communications Division at Cylink Corporation. Steve also held senior management and engineering positions at Trimble Navigation and Hewlett Packard. At Venrock, Steve focuses on investments in mobile, Internet infrastructure, and core technology. He currently sits on the Board of Directors of Asoka, FutureDial, Newport Media, Kineto Wireless, Red Seal, and Quantenna Communications. Previous board seats include Canesta (Acq by Microsoft) and Teranetics (Acq by PLX Technology). Steve received his B.S. and M.S. in Electrical Engineering from Washington University and his Ph.D. in Electrical Engineering from the University of California, Santa Barbara.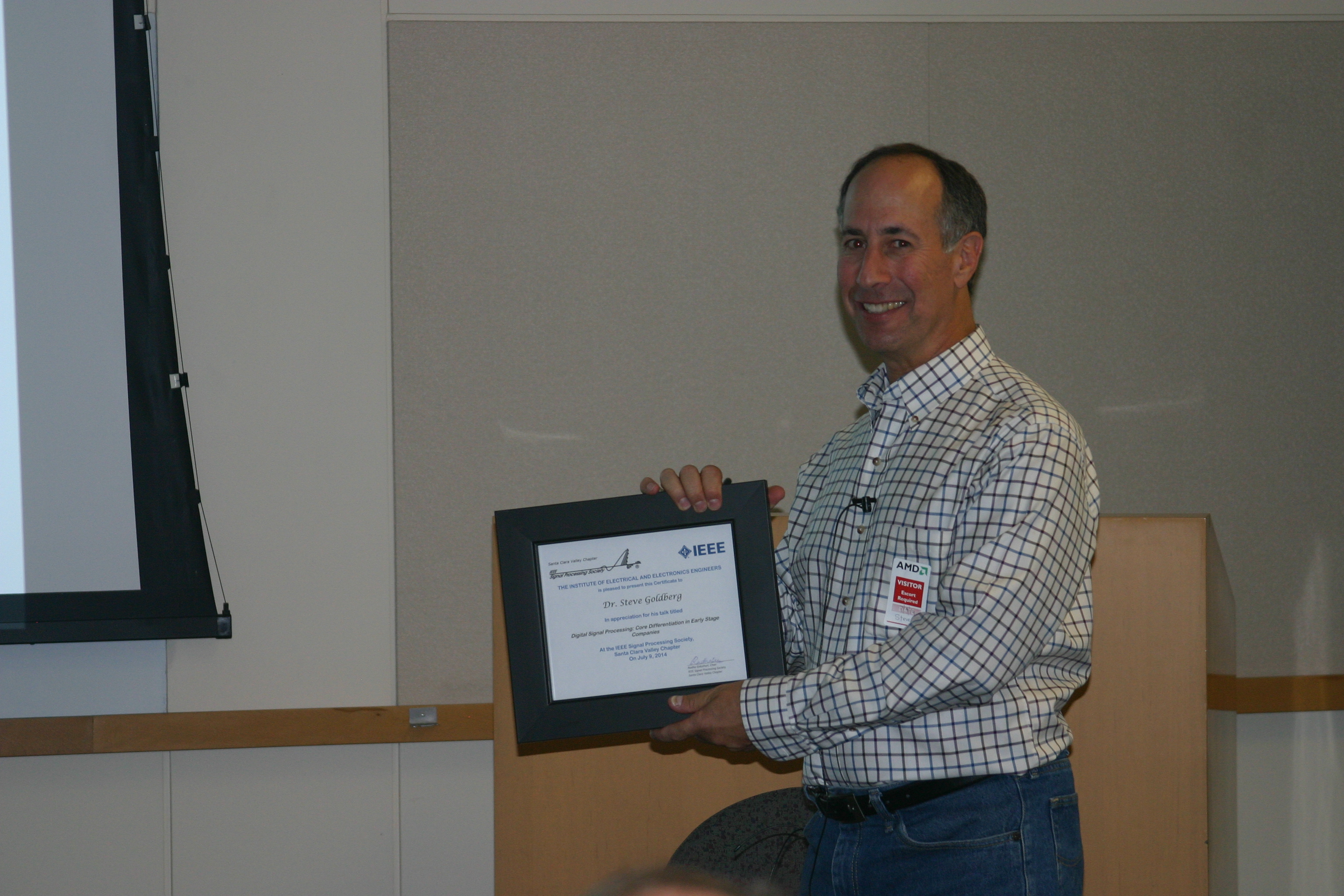 ---
---
---
Subscribe to future announcements: link
---