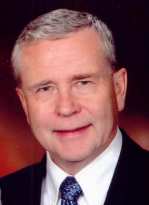 Dave Kemp, SM IEEE, FEIC
Winnipeg, Manitoba, Canada

Dave Kemp received his diploma in Electronics Engineering Technology from the Manitoba Institute of Technology, and a certificate in Industrial Management and Administration from the Canadian Institute of Management, University of Manitoba. In 1997 Dave was conferred the distinction of Fellow of The Engineering Institute of Canada (FEIC).
His industrial experience encompasses involvement with a major Canadian telco for 35 years, including extensive project management responsibilities, systems engineering, corporate planning, human resource development, customer service, research and development management, international consulting, information systems architecture development, and information systems applications development. Throughout Dave's telecom career he was project manager for most of the largest corporate information technology initiatives including regular telco billing, Internet billing, and customer management relationship systems. He is well versed in all aspects of project methodologies, tools, planning and standards. In 1994 he lead a national project team developing a national testing and fault management system for a consortium of telecommunications carriers. Responsibilities in the last few years included Year 2000 compliance for the telco advanced division as well as a subsidiary Internet service provider. In 2000, he was promoted from MIS manager to Acting Director of Information Technology.
He has also served as a board member for the Electronics Industry Association of Manitoba, and the Canadian Institute of Management. For thirty-six years he has been an active member of the Institute of Electrical and Electronics Engineers (IEEE). His Volunteer activity included all local senior executive positions, Board experience for the IEEE Engineering Management and Professional Communication Societies; two years as President of IEEE Canada, and IEEE Board Secretary in 2000. In 2000 and 2001 he served on the Board of Directors of the IEEE Canadian Foundation. Dave has received numerous international awards for innovation and leadership.