<!/CENTER>

Cyrus Field's dream of virtually instantaneous communications between continents became a reality on a foggy July morning in 1866...
The vast network of telegraph lines connecting the major cities in Europe and another on the North American mainland begged a bridging of the enormous gap between them.

Frederick Gisborne and Cyrus Field envisioned using the Islands of Newfoundland and Ireland as the points of departure for their trans-Atlantic submarine cable. The fishing community of Heart's Content, Newfoundland was eventually selected for what turned out to be the first successful venture in 1866.




On a misty foggy July morning in 1866 with the wind west to southwest, the Great Eastern, a ship originally built to ferry immigrants to Australia and to alternate as a troop ship for the British army in India, hove in view off the tiny community of Heart's Content in Newfoundland.




She had a strange mission-a cargo which she methodically discharged over the side, foot by foot, on her long voyage from Valentia, in Ireland, some 1,800 miles distance. The first successful trans-Atlantic communication cable had been laid between the old and new worlds.
<!COLSPAN=3>





This became a milestone of Engineering, over one hundred years later!



---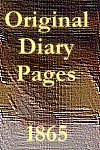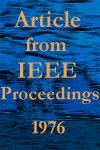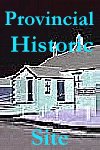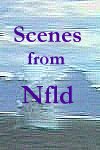 ---

Part of this presentation has been recorded and encoded in the <!IMG src="../../images/ra-sm.gif" border=0 align=bottom> RealAudio and <!IMG src="../../images/rv-sm.gif" border=0 aligh=top> <!width=72 height=36>RealVideo format. To receive the multimedia broadcast you need a computer with the sound card, loudspeakers, at least 28.8k modem and a free Real Player 4.0.
---
Acknowledgement


We would like to thank Dr. Wallace Read for the materials about the IEEE Milestones, Prof. Cecilia Maloney for help in arranging the trip to the Cable Station Museum and the Museum Custodian for opening the Museum outside regular hours.


Copyright © 1997 IEEE Canada. All rights reserved.