Events
Click here to subscribe to this calendar.
SoutheastCon 2019 - Website Competition - 3rd Place
SoutheastCon 2018 - T-shirt Design Competition - 1st Place
SoutheastCon 2018 - Hack-A-Thon Competition - 2nd Place
SoutheastCon 2018 - Networking Competition - 3rd Place
SoutheastCon 2017 - Student Website - 1st Place
Xtreme 12.0 - Team in Top 10 in US
Xtreme 11.0 - Team in Top 10 in US
Xtreme 10.0 - Team in Top 10 in US
Xtreme 9.0 - Team in Top 10 in US
Xtreme 6.0 - #1 in US, #5 in the world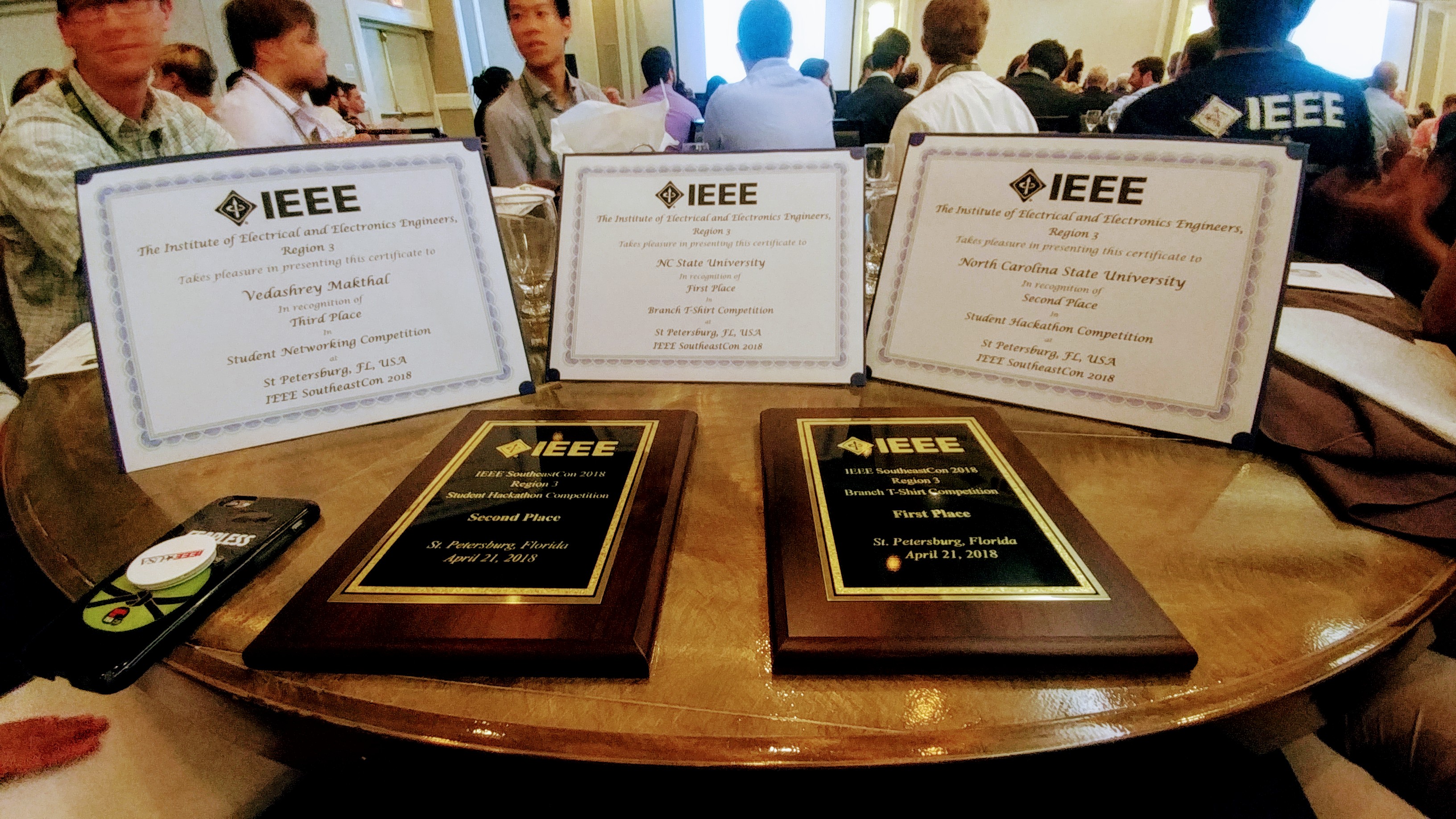 The IEEE Student Branch at NC State is proud to help recognize an undergraduate student who has significantly impacted the ECE Student body. Student Chapter Chairs, John Bumgardner and Adithya Balaji, collaborated to create an award that would encourage greater student leadership within the ECE Department. This scholarship is open to all students who are CODA'd ECE students. Members of IEEE's student chapter leadership are ineligible for the award. IEEE Student Branch involvement is not required but encouraged.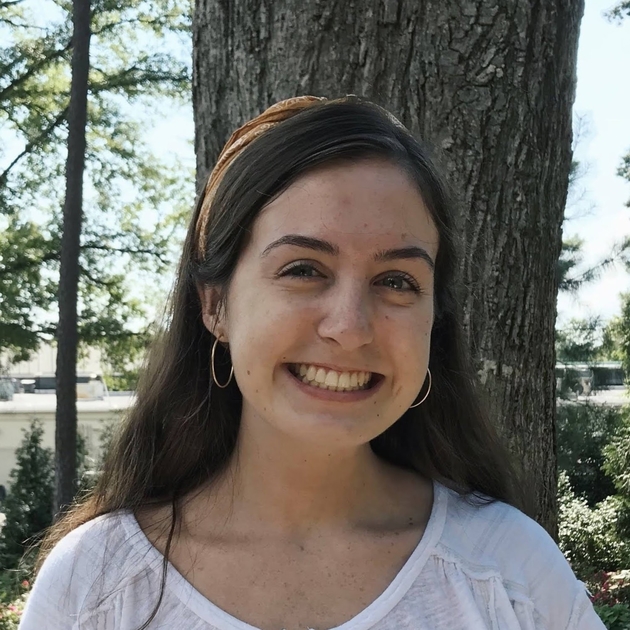 Sara Thornton is the inaugural recipient of the scholarship. She is a NC State Electrical Engineering senior with a concentration in Renewable Electric Energy Systems and a minor in Environmental Science. During her time at NC State she has been highly involved with the ECE Ambassadors on campus, serving as Public Relations Officer and Treasurer, volunteering at departmental events, and facilitating campus tours of EBII. Sara's passion and interests in renewables and power have been growing ever since her Alternative Service Break in San Diego, California, where she installed solar panels for underserved communities in 2019. She also has past research experience within the ECE department in hardware cybersecurity solutions utilizing wireless communication and drone technology. She looks forward to learning more about the power and energy industry and its applications in engineering through involvement with IEEE at NC State!
Thank you to the following companies for making a lot of what we do possible:



Mailing Address
IEEE Student Branch
Campus Box 7911
Engineering Building II
NC State University
Raleigh, NC 27695-7911

Email
ieeestudentbranch@ncsu.edu
Attn: IEEE Student Branch