Companion Program

| | | | |
| --- | --- | --- | --- |
| | Tour | Cost by Oct. 13* | Date |
| 1 | Sightseeing in Old San Diego | $40 | Sun. Oct. 29 |
| 2 | South of the Border Adventure | $70 | Mon. Oct. 30 |
| 3 | San Diego City Tour | $70 | Tues. Oct. 31 |
| 4 | Sailing aboard the Aolani Catamaran | $60 | Tues. Oct. 31 |
| 5 | Jewels by The Sea | $70 | Wed. Nov. 1 |
| 6 | SeaWorld Splash | $60 | Thur. Nov. 2 |
| 7 | Palomar Observatory | $50 | Thur. Nov. 2 |
| 8 | VIP Zoo Venture | $60 | Fri. Nov. 3 |
| 9 | Palomar Observatory | $50 | Fri. Nov. 3 |
| 10 | Orfila Vineyards & Winery | $60 | Sat. Nov. 4 |
| 11 | Palomar Observatory | $50 | Sat. Nov. 4 |
*Note: Add $10/tour for on-site reservations.
Individual tours are subject to cancellation and refund of tour fees if an insufficient number of attendees reserve space for any given tour prior to the beginning of the conference.

SUNDAY OCTOBER 29
1. Sightseeing in Old Town San Diego
9:45am – 1:45pm
Pre-registration: $40; at conference: $50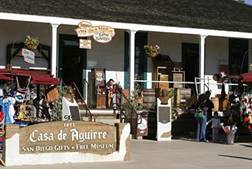 Old Town San Diego, the first European settlement in what is now California, is called the state's birthplace. In 1769, Spanish priest Father Junipero Serra founded California's first mission here. The mission eventually moved further inland, and 1820s settlers moved closer to the water into the Gaslamp Quarter, leaving "Old Town" behind.
Today's Old Town San Diego centers on the oldest area. It includes a state historic park and related historic sights outside the park. History aficionados will find plenty of interest, but most people come to shop and eat in the restaurants.
The State Historic Park occupies nine square blocks and preserves many historic buildings, including some built of adobe (mud) bricks. Other structures include California's first schoolhouse, a blacksmith shop, the state's first newspaper office and a stable. These preserved buildings, each a small museum in itself, give a glimpse of life here from 1821 to 1872. Interspersed between museum buildings, you'll find shops, with emphasis on Mexican-style pottery, tinwork and the like. If you just want to stroll and shop, it will be easy, and you can extend your route outside the park and down San Diego Avenue.
Clothing and shoes suitable for walking recommended
Lunch included in price

MONDAY OCTOBER 30
2. South of the Border Adventure
9:30am – 4:00pm
Pre-registration: $70; at conference: $80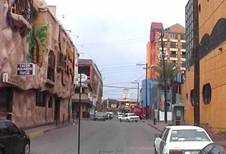 Spend a casual day in Baja California along Mexico's northern coastline. There will be a one-hour tour through the festive town of Tijuana and the spectacular scenery of Baja's coastline. Our first stop is Rosarito Beach where guests will have an opportunity to browse through the bazaars or stroll along the beach and visit the cantinas. After a short ride along the coast, guests will partake in a delicious Mexican lunch at Calafia. Here our guests are surrounded by breathtaking ocean and coastline views in which to relax and enjoy a tasty Margarita.
The Mexican government requires that all US citizens present proof of citizenship and photo ID for entry into Mexico. The US embassy recommends traveling with a valid US passport to avoid delays or misunderstandings. Non-US citizens require a valid passport and either green card or visa with current, endorsed, I-94 card. Foreign travelers will receive an I-94 card when arriving at their US port of entry.
Lunch included in price

TUESDAY OCTOBER 31
3. San Diego City Tour
9:30am – 4:00pm
Pre-registration: $70; at conference: $80
This introduces guests to San Diego with a city overview tour. From the hotel, guests will experience a driving tour through Old Town San Diego, the Gaslamp District, Harbor Drive, the Cruise Ship Terminal and Horton Plaza before their first stop at Seaport Village, San Diego's relaxing bay-front marketplace. Guests will have 45 minutes of free time for shopping and a morning snack.
Following Seaport Village, guests will be taken to Coronado Island. Coronado began in 1886, the dream of Elisha Babcock, who vowed to create a resort that was to be the "finest watering spot on the Pacific Coast". Along with its fabled Hotel del Coronado, the town became one of the great playgrounds of the world, drawing Presidents and Princes, moguls and movie stars to its shores. Concurrently, North Island Naval Air Station was developed into one of the country's most important aviation centers, (Lindbergh and Doolittle lit the skies and shaped the destiny of flight in America). Guests will have free time for shopping at the Hotel del Coronado.
After a couple of hours in Coronado, guests will have free time to explore Balboa Park. Scenic Balboa Park is America's largest municipal park. Nestled above the downtown area and housing museums from two major world expositions, Balboa Park has given San Diego the largest collection of museums outside our nation's capital. In addition to the fine museums, renowned theaters, Spanish architecture, sculptured fountains, street jugglers, mimes and musicians, there are splendid gardens and excellent restaurants to delight your senses. Today will be an excellent day for guests to see and experience America's Finest City.
Clothing and shoes suitable for walking recommended
Boxed Lunch included in price

4. Sailing Aboard the Aolani Catamaran
1:00pm - 4:30pm
Pre-registration: $60; at conference: $70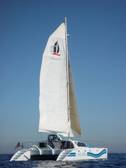 Aolani is the prettiest 49 passenger, USCG certified sailing day catamaran in the Southern California. It's spacious saloon lets you get out of the "elements" if wet or cold. Seating is available for 30 inside the saloon with 360º views and seating for 10 in the adjacent cockpit. She is light-weight and strong (foam & fiberglass). Catamarans are extremely stable with dual hulls, offering speed, comfort and fun, you won't even know you are on the water. Choose to walk around the boat and mingle or find a peaceful and quiet corner and watch San Diego's most beautiful sites. Fun is guaranteed.
Warm clothing (layers) recommended
Light food and drink available at extra cost

WEDNESDAY NOVEMBER 1
5. Jewels by the Sea
10:30am – 3:30pm
Pre-registration: $70; at conference: $80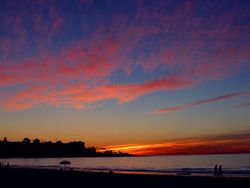 La Jolla is a must-see when visiting San Diego, as well as being one of the most exquisite areas in the country to live. The first approach to this seaside community can feel like entering paradise as La Jolla Cove's sun-dappled water comes into view.
The first stop is the Birch Aquarium at Scripps. Overlooking the Pacific Ocean, this beautiful facility presents undersea creatures in realistic habitats, and allows guests to experience the frontiers of marine science through interactive museum exhibits featuring the latest research at Scripps Institute of Oceanography.
Next stop is "the village" of La Jolla. A delicious California-style lunch will be served at the Crab Catcher, nestled above La Jolla Cove with a spectacular ocean view.
After lunch, guests will enjoy exploring the special boutiques, galleries and designer studios, viewing the coastline, or beachcombing on their own at the famous La Jolla Cove. All of these are set against a stunning backdrop that is often compared to the French Riviera for its aesthetic appeal.
Clothing and shoes suitable for walking recommended
Lunch included in price

THURSDAY NOVEMBER 2
6. SeaWorld Splash
9:30am – 2:00pm
Pre-registration: $60; at conference: $70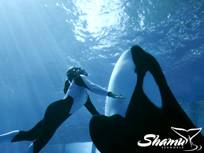 SeaWorld is America's finest marine adventure park! A brand new Shamu experience, Believe, has opened in spring of 2006. This entirely new, visually stunning Shamu show will take you on a sensational, breathtaking journey of curiosity and wonder. Shamu is better than ever, and guests will have the opportunity to marvel at the power and beauty of the ocean's top predators, the killer whales. Next, join the hilarious antics of sea lions, walruses and river otters in Action! Adventure! And sea lions Clyde and Seamore in Deep, Deep Trouble will drench guests with surprises. These hilarious heroes find themselves on a deep dive to deep trouble aboard a sinister otter-driven submarine, commanded by a quirky captain who's determined to capture a mythical mermaid and her elusive treasure. This action-packed adventure is as big as the sea itself.
Of course, a day would not be complete without a stop at SeaWorld's arctic exhibit. A motion-based simulator flies guests to an arctic wonderland. In this frozen tundra, guests will visit animals such as the graceful beluga whales, powerful yet unpredictable polar bears and massive walruses.
For the thrill seekers, challenge the power of the sea on a new Journey to Atlantis. Ride a mythical rush through uncharted waters where mysterious mists and unpredictable drops lurk around every turn. Journey to Atlantis twists guests around serpentine turns, plunges down eight stories of adrenaline-pumping exhilaration and drenches guests in mystery.
All of this and so much more await guests, as they discover the incredible marine life that dwells in the vast oceans of our world.
Clothing and shoes suitable for walking recommended
Lunch not included in price

7. Palomar Observatory
9:00am – 3:00pm
Pre-registration: $50; at conference: $60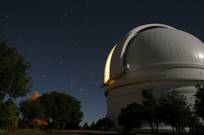 Palomar Observatory is a world-class center of astronomical research that is owned and operated by the California Institute of Technology. The observatory is home to five telescopes that are nightly used for a wide variety of astronomical research programs. The research is conducted by Caltech's faculty, post-doctoral fellows and students, and by researchers at Caltech's collaborating institutions. Palomar Observatory is a privately-owned observatory located in San Diego County, 90 miles (145 km) southeast of Mount Wilson Observatory, on Palomar Mountain. The observatory currently consists of four main instruments: the 200 inch (5.08 m) Hale Telescope, the 48 inch (1.22 m) Samuel Oschin Telescope, the 18 inch (457 mm) Schmidt telescope, and a 60 inch (1.52 m) reflecting telescope. In addition, the Palomar Testbed Interferometer is located at this observatory.
Maximum of 42 passengers
Approximately two-hour bus journey each way
Boxed lunch included in price

FRIDAY NOVEMBER 3
8. VIP Zoo Venture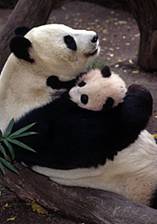 1:00pm – 5:00pm
Pre-registration: $60; at conference: $70
There's some Beastly Wonders going on at the world famous San Diego Zoo and your guests will be a part of it during their private Behind-the-Scenes tour! The San Diego Zoo, founded by Dr. Harry M. Wegeforth in 1916, has grown from modest beginnings. Today, guests will enjoy a private tour; an extraordinary way to see the San Diego Zoo. Following the Behind-the-Scenes tour, guests can further explore the zoo and visit new innovative exhibits, trademarks of the San Diego Zoo. Recent additions and renovations to the Zoo include: the Giant Panda Research Station, Gorilla Tropics, Hippo Beach, Polar Bear Plunge, Scripps Aviary, Tiger River, and Sun Bear Forest.
Clothing and shoes suitable for walking recommended
Lunch not included in price

9. Palomar Observatory
This tour will be offered again if there is adequate interest. See Tour #7 for description

SATURDAY NOVEMBER 4
10. Orfila Vinyards & Winery
9:00am – 1:30pm
Pre-registration: $60; at conference: $70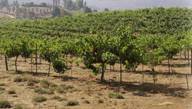 Located in the San Pasqual Valley, Ambassador Alejandro Orfila and his family are the owners of what was once the Thomas Jaeger Winery. Ambassador Orfila has served as the Secretary General of the Organization of American States and as the Argentine Ambassador to the United States and Japan. He is a third generation member of a winemaking family from the Argentine Andes area.
At Orfila guests experience a behind the scenes look at an 8,000-year-old tradition. Guests are introduced first hand to the entire wine making process, from grape to bottle, and taste wines from California's first vineyards. This 120-acre pristine urban reserve produces some of San Diego's finest wines. Among the varietals produced are Merlot, Chardonnay and Sauvignon Blanc with recent awards for the unique Merlot
Approximately 45 minutes from hotel
Clothing and shoes suitable for walking recommended
Cheese and fruit platter included in price

11. Palomar Observatory
This tour will be offered again if there is adequate interest. See Tour #7 for description
---
Some annual activities in San Diego that may be of interest to attendees, particularly those with children:

Oct 28 - Oct 29: Annual Garden Festival. San Diego Wild Animal Park hosts the annual Garden Festival, a celebration of all things green. Special seed bank tours and botanical tours, expert talks about plants, demonstrations of plant care and hands on activities highlight the Gardens Celebration. The event is from 9-4pm. The cost is free with Wild Animal Park admission. For more information, call 760-747-8702 or visit their website: www.wildanimalpark.org.

Oct 28 - Oct 30: San Diego Oktoberfest. Del Mar Fairgrounds - This event will be adjacent to the Scream Zone and will share a carnival. Admission: adults are $10, children 6-12 are $5, and children under 6 are free. Buy a Triple Haunt pass to the Scream Zone and attend Oktoberfest for free. The event starts Friday 5 to midnight, Saturday from 12 to midnight and open Sunday 12-8pm. For more information, visit their website: www.sdoktoberfest.com

October 29, 2006: In the Gaslamp Quarter, 4th and Island Aves. Historic Children's Faire. The world's only festival that celebrates history by "falling back." Innumerable children's activities, entertainment, food, demonstration and lots of fun. Ticketed event/all ages. Proceeds benefit GQHF.

Mid Sept –Nov: Julian Apple Harvest. Jonathan apples are harvested near (and far) during this annual festival northeast of San Diego. Take a winding drive and experience Julian's quaint, mountain-town charm.



For further information regarding the Companion Program, contact:

Anne Smith
Companion Program Chair
Phone: 1 631 331 4171
E-mail: AnneMBSmith@msn.com