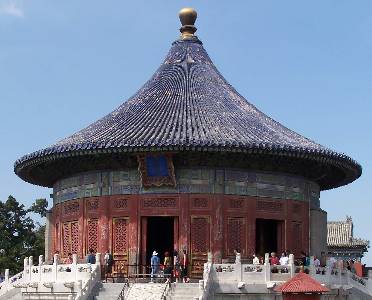 Home Click on Images above to Enlarge
2008 IEEE International Ultrasonics Symposium (IUS)
Beijing International Convention Center (BICC)
Beijing, China, November 2-5, 2008 (View: Conf. Photos/Videos and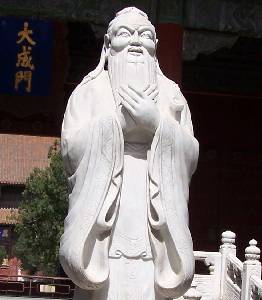 Beijing Photos

)

| | | |
| --- | --- | --- |
| | Sponsored by the IEEE Ultrasonics, Ferroelectrics, and Frequency Control Society | |
In Cooperation with the Acoustical Society of China and the Institute of Acoustics, Chinese Academy of Sciences

(There have been -
- visits since July 4, 2007) (3137 by December 31, 2008; 3092 by November 11, 2008)
---
Visa Application
Obtaining Visa Application Document (Formal Letter of Invitation):

The following is an official link to obtain a supporting document for those attendees who need a visa to travel to the People's Republic of China. This document will be a formal Letter of Invitation recognized by the Chinese government for the 2008 IEEE International Ultrasonics Symposium. After you have filled out and then submitted the form via the link, a confirmation email will be sent to you within 48 hours (the email will be sent to you manually after receiving your information, not automatically). If your information submitted is complete, the formal Letter of Invitation will be sent to you via fax or regular letter (if it is not urgent) as soon as it is ready. Please be advised that due to the 2008 Beijing Olympics, the Chinese Embassies and Consulates around the world will be busy with the Olympic visitors and your visa applications could be delayed or misplaced if they are applied during this period. In addition, during this period, more documents from you than normal may be required for you to get visas and multiple-entry visas could be eliminated. The Olympics will be from August 8-24, 2008, and the Paralympics will be from September 6-17, 2008.

Thus, it is advised to wait near the end of August 2008 to actually submit your visa applications (or follow advices from travel agencies, Chinese Embassies, or Chinese Consulates). To save time (without having the applications been sent back due to incomplete applications), you could collect all information that is needed to apply for visas before you actually submit the visa applications to the Chinese Embassies or Consulates. Often, obtaining the information, such as your itineraries of travels, hotel confirmations, tour confirmations, round-trip air tickets, renewing passports when necessary, official invitation letters, completed Chinese visa application forms, and your photos is more time consuming than actually getting visas, which could often be expedited within one day if extra fees are paid. Therefore, please check with your travel agencies, local Chinese Embassies, or local Chinese Consulates to find out what documents are needed for your visa applications first. This is especially necessary since new visa regulations may be in place due to the Beijing Olympics.

The link below is provided by the China International Conference Center for Science and Technology (CICCST) and any questions regarding the visa application document should be directly addressed to CICCST with the contacts listed in the links below. To ensure a timely delivery of the visa application document, the request for the document should be sent via the following link before the deadline, September 30, 2008. After the deadline, a timely the document may not be guaranteed. (Please REFRESH your browser to view an updated page that contains correct links!)

Notes: Please notice that sometimes Macintosh (Apple) computers do not work well with the CICCST websites. In addition, Firefox browser (a free community-based open source software) in Microsoft (MS) Windows might work better than MS Internet Explorer in MS Windows for the CICCST websites. If you experience any technical problems, please do not hesitate to contact CICCST directly.

Visa Document from CICCST for the 2008 IEEE IUS: http://cast-meeting.cn/VisaApplicationMethod.asp (Closed)
CICCST Contact Information for Questions: Phone/Fax: 011-86-10-82116226; Email: bjsjcenter@sina.com Within 48 hours after submitting required information successfully, you should receive an email confirmation.
If not, please contact CICCST via email or phone above.

After getting the official document from CICCST, you could proceed to actually apply for a visa by various methods. One of the easier ways to get a visa is to use a commercial company who will bring your application to the Chinese Embassy or Consulate so that you do not have to be there in person. The normal processing time for getting a visa is about 5-15 working days depending on the country you are in. Rush services such as one-day service may be available with additional fees. A USA national needs a visa to enter China. Please check the FAQ (Frequently Asked Questions) and contact one of the commercial companies below to get answers for any questions you may have.

To view our technical program, please follow the links, Condensed Program, Full Program (Program Book), Abstract Book, and Meeting Planner.
Companies to Assist Nationals of the United States to Get Visa:

There are many companies to assist visa applications with a fee (check www.google.com/ with key words such as "Chinese visa application company"). These companies make visa application easier. Links to some companies are listed below for the convenience of attendees only. The 2008 IEEE IUS committee does not endorse any particular company.

Chinese Visa Office: http://www.visa-chinese.com/
ChinaServices.us: http://www.uschinavisa.com/
China Visa Service Center: http://www.mychinavisa.com/
VISA EXPRESS: http://www.visaexpress.net/china/index.htm
China Visa Bureau: http://www.chinavisabureau.com/
China Visa Service Center: http://www.mychinesevisa.com/
BCV Visa and Passport Service: http://www.bcvisa.com/
MD Visa Plus: http://www.mdvisaplus.com/
Passport Plus: http://www.passportsplus.com/
Chinese Service Center of America: http://www.visamailservice.com/
It's Easy Services: http://www.itseasy.com/
ApplyChineseVisa: http://www.applychinesevisa.com/


Frequently Asked Questions (FAQ) for Visa from the Chinese Embassy in USA:

FAQ: http://www.china-embassy.org/eng/hzqz/faqv/t170583.htm


A Link to the Chinese Embassy in USA:

Embasy: http://www.china-embassy.org/eng/


Visa Application Form from the Chinese Embassy in USA:

Application Form: http://www.china-embassy.org/chn/hzqz/zgqz/P020070611087242661716.pdf


---
Home Contact the webmaster, Dr. Jian-yu Lu, for questions. © Copyright 2006-2008 IEEE UFFC Society
---