World Space Week 2011
IEEE UET Peshawar chapter jointly organized the World Space Week 2011 with various other societies of UET Peshawar. The Create Team's part was to organize the poster competition and project competition. Students from different institutions all over Peshawar participated in the events. About 50 teams participated in project competition and 65 teams participated in poster competition from different schools, colleges and universities.

DICE 2011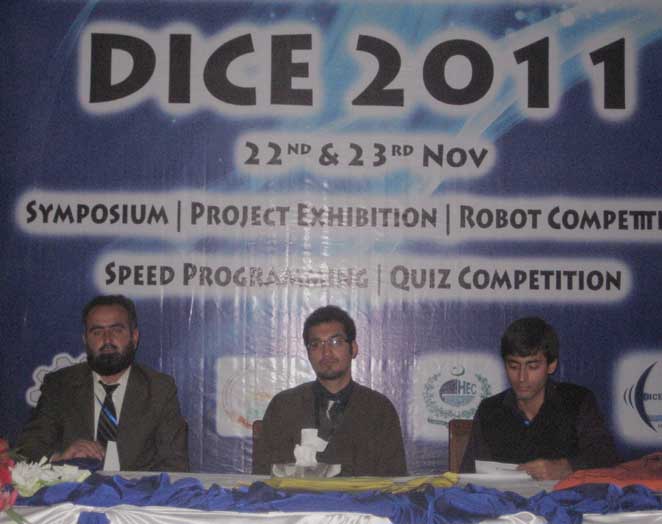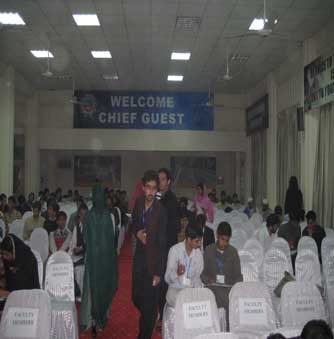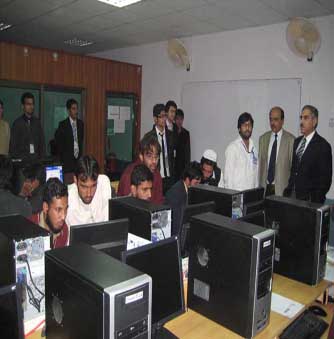 Last year DICE (Digital Innovation Competition & Exhibition) was held at UET Peshawar. A two-day national level event, DICE 2011 opened at UET Peshawar on Tuesday November 22, 2011. Governor Barrister Masood Kausar, who is also the Chancellor of University of Engineering and Technology Peshawar formally initiated the exhibition.
In the mega event IEEE UET Peshawar chapter organized the quiz and speed programming competitions. About 58 teams from different universities all over Pakistan participated in the competitions. The winning teams were awarded with cash prizes while all of the participants were awarded with participation certificate. A total team of 27 members of IEEE society arranged this competition at their best.

Seminar on Smart Grids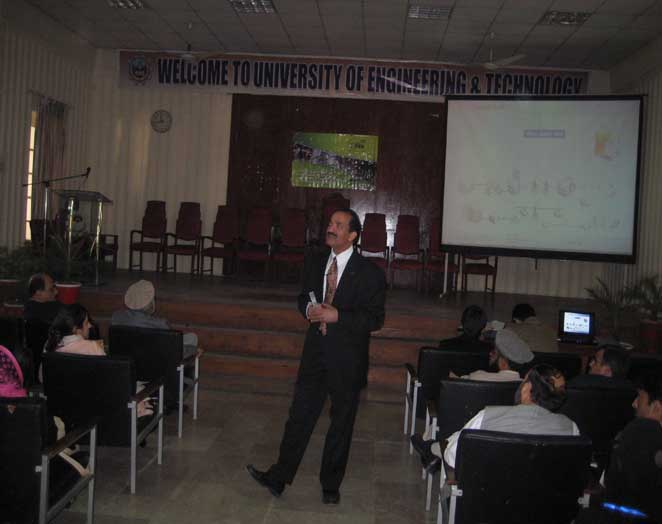 A seminar on Smart Grid Technology was organized by the IEEE Create Team on 14th December, 2011. Dr.Raziq Yaqoob was the honorable speaker who is presently an associate professor at University of Tennessee. He earned a Ph.D. degree in wireless communication from Keio University, Japan, and an MBA in marketing from Farleigh Dickenson University, New Jersey. He is known for his work on numerous technologies in the field of wireless communication. A key note speaker at several conferences, organizing chair of international events, panelist for panel sessions, visiting professor, guest speaker, and Chairman IEEE Membership Development. A total of 150 students attended the seminar.

CV and Interview Skills Workshop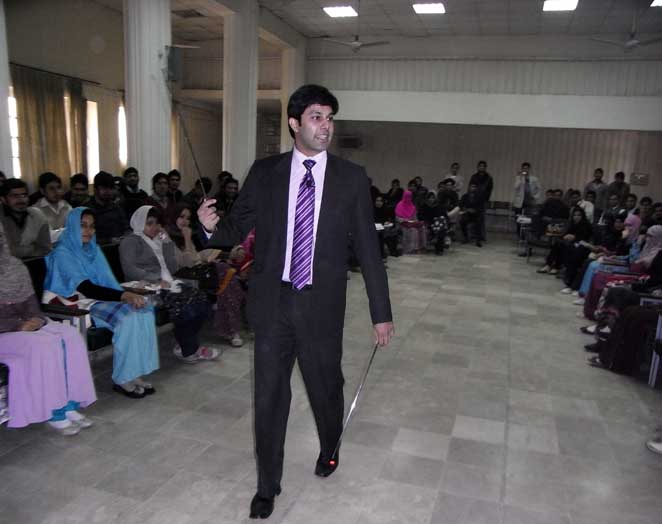 A workshop on CV & Interview Skills for the final year students was organized by IEEE UET Peshawar on 28th Dec 2011 at UET Main Hall. Salman Shehzad Presently working at the British Council as Regional Skills and Business Development Manager for South Asia. He has also served as Director Corporate Linkages at NUST, Lead Consultant Finance/HR at Accedo Consulting, Head Centre for Industrial Linkages / Assistant Professor. He did his M.S from University of Westminster. About 170 students from all departments of UET Peshawar attended the workshop.