IEEE Nano 2008 Conference Plenary Speakers
Tuesday, August 19, 2008
MORNING:
R. Stanley Williams, HP
"From Science to Technology - Memristors"
Biography: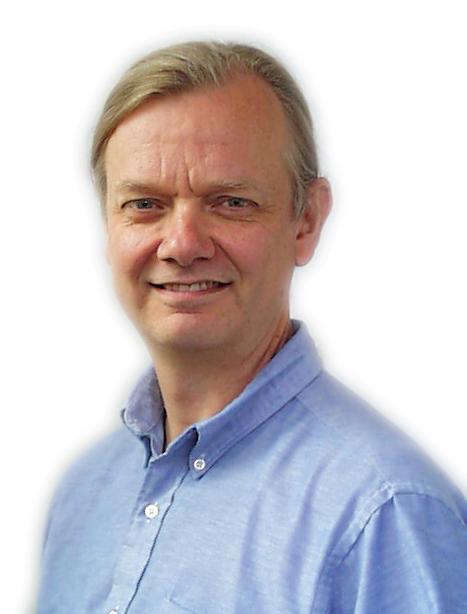 R. Stanley Williams is an HP Senior Fellow at Hewlett-Packard Laboratories and Director of the Information and Quantum Systems Laboratory (IQSL), which currently has over 60 scientists and engineers working in areas of fundamental physical sciences and engineering. He received a B.A. degree in Chemical Physics in 1974 from Rice University and his Ph.D. in Physical Chemistry from U. C. Berkeley in 1978. He was a Member of Technical Staff at AT&T Bell Labs from 1978-80 and a faculty member (Assistant, Associate and Full Professor) of the Chemistry Department at UCLA from 1980 - 1995. He joined HP Labs in 1995 to found the Quantum Science Research group, which focused primarily on fundamental research at the nanometer scale. His primary scientific research during the past thirty years has been in the areas of solid-state chemistry and physics, and their applications to technology. This has evolved into the areas of nanostructures and chemically-assembled materials, with an emphasis on the thermodynamics of size and shape. Most recently, he has examined the fundamental limits of information and computing, which has led to his current research in nano-electronics, -ionics and -photonics. He has received awards for business, scientific and academic achievement, including the 2007 Glenn T. Seaborg Medal for contributions to Chemistry, the 2004 Joel Birnbaum Prize (the highest internal HP award for research), the 2004 Herman Bloch Medal for Industrial Research, the 2000 Julius Springer Award for Applied Physics, the 2000 Feynman Prize in Nanotechnology, the Dreyfus Teacher-Scholar Award and the Sloan Foundation Fellowship. He was named to the inaugural Scientific American 50 Top Technology leaders in 2002 (and then again in 2005). In 2005, the US patent collection that he has assembled at HP was named the world's top nanotechnology intellectual property portfolio by Small Times magazine, and the Chinese Academy of Science voted the crossbar latch as the third most significant scientific breakthrough of the year (behind the Cassini and Deep Impact space missions). He was a co-organizer and co-editor (with Paul Alivisatos and Mike Roco) of the workshop and book"Vision for Nanotechnology in the 21st Century", respectively, that led to the establishment of the U. S. National Nanotechnology Initiative in 2000. He has been awarded sixty-four US patents with more than forty pending, he has published over 300 papers in reviewed scientific journals (with an h-index of 48), and he has written several general articles for technical, business and general interest publications (including an article in the Nov. 2005 issue of Scientific American). One of his patents was named as one of five that will "transform business and technology" by MIT's Technology Review in 2000. He has presented hundreds of invited plenary, keynote and named lectures at international scientific, technical and business events, including one of the 2007 50th Anniversary Laureate Lectures for the TMS, the 2003 Joseph Franklin Lecture at Rice University, the 2004 Debye Lectures at Cornell University, the 2004 Bloch Lecture at the University of Chicago, and the 2005 Carreker Engineering Lecture at Georgia Tech.
See the following link for further information: http://www.hpl.hp.com/research/qsr/index.html
---
Keynote LUNCH:
Eric R. Branyan , Vice President, Lockheed Martin
"Multi-Dimensional Technologies for Next Generation Tactical Fighter Aircraft"
Biography: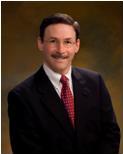 Eric R. Branyan was named Vice President, F-35 Air System Development, Lockheed Martin Aeronautics Company effective February 2008. In this capacity, he is responsible for the leadership of 1,900 technical professionals in their execution of F-35 development efforts across Air System Integration, Air Vehicle Development and Mission Systems teams. Formerly, he held the position of Vice President, F-35 Mission Systems, where he was responsible for avionics development and integration, including Airborne Software, Sensors, Core Processing and Off-Board Mission Support Systems.
Mr. Branyan, who is a 28-year Lockheed Martin employee, started his career at GE Aircraft Engines, where he held various engineering positions. After a transition to Lockheed Martin Integrated Systems and Global Solutions, he progressed through positions of increasing responsibility in engineering and program management, with a focus on large-scale C4ISR projects for the Department of Defense and intelligence community.
Mr. Branyan received a Bachelor of Science degree in Mechanical Engineering from Pennsylvania State University and a Master of Science degree in Aerospace Engineering from the University of Cincinnati. He is the recipient of two Lockheed Martin NOVA Team Achievement Awards, the Lockheed Martin IS&S One in a Thousand Award and a Texas Lockheed Martin Aero Aerostar Award.
A native of Southeast Pennsylvania, he now resides in Fort Worth, Texas. His hobbies include a passion for flying, he pilots both powered aircraft and sailplanes and has built an experimental aircraft. He additionally enjoys skiing, scuba diving and motorcycling.
---
Wednesday, August 20, 2008
MORNING:
Sajeev John, University of Toronto
"Excellence In Research - Light Trapping Crystals, Nano Photonics"
Biography: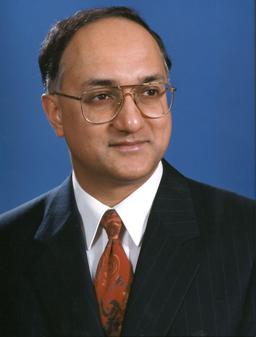 Sajeev John is a University Professor at the University of Toronto and Government of Canada Research Chair holder. He received his Bachelors degree in physics in 1979 from the Massachusetts Institute of Technology and his Ph.D. in physics at Harvard University in 1984. His Ph.D. work at Harvard introduced the theory of classical wave localization and in particular the localization of light in three-dimensional strongly scattering dielectrics. From 1984 -1986 he was a Natural Sciences and Engineering Research Council of Canada postdoctoral fellow at the University of Pennsylvania as well as a laboratory consultant to the Corporate Research Science Laboratories of Exxon Research and Engineering from 1985-1989. From 1986-1989 he was an assistant professor of physics at Princeton University. While at Princeton, he co-invented (1987) the concept of photonic band gap materials, providing a systematic route to his original conception (1984) of the localization of light. He was a laboratory consultant to Bell Communications Research (Red Bank, NJ) in 1989. In the fall of 1989 he joined the senior physics faculty at the University of Toronto. He has been a Principal Investigator for Photonics Research Ontario, a Canadian center of excellence and is a Fellow of the Canadian Institute for Advanced Research. Professor John is the winner of the 2001 King Faisal International Prize in Science, which he shared with C. N. Yang. He is also the first ever winner of Canada's Platinum Medal for Science and Medicine in 2002. Dr. John is the winner of the Institute of Electrical and Electronics Engineers (IEEE) LEOS International Quantum Electronics Award in 2007 for "the invention and development of light-trapping crystals and elucidation of their properties and applications." Dr. John also received the 1996 Herzberg Medal for Physics and the 2007 Brockhouse Medal for Condensed Matter and Materials Physics from the Canadian Association of Physicists. He received the first ever McLean Fellowship from the University of Toronto in 1996, the 1997 Steacie Prize in Science and Engineering from the National Research Council of Canada, and the 2004 Rutherford Medal from the Royal Society of Canada. He is the first ever winner of Brockhouse Canada Prize in 2004, which he shared with materials chemist Geoff Ozin for their groundbreaking interdisciplinary work on photonic band gap materials synthesis. Professor John has also received the Killam Fellowship of the Canada Council for the Arts, the Guggenheim Fellowship (USA), the Japan Society for the Promotion of Science Fellowship, and the Humboldt Senior Scientist Award (Germany). In 2007, Dr. John was awarded the C.V. Raman Chair Professorship of the Government of India. Prof. John is a Fellow of the American Physical Society, the Optical Society of America, the Royal Society of Canada, and a member of the Max-Planck Society of Germany.
---
LUNCH:
Michael L. Simpson, M.D, Group Leader, ORNL
"Role of National Labs in Nanotechnology, Validation of Computational Models"
Biography: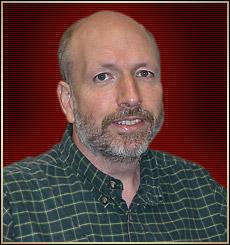 Dr. Michael L. Simpson is a Distinguished Research Staff Member, Group Leader, and Co-Theme Leader in the Center for Nanophase Materials Sciences at the Oak Ridge National Laboratory. He also holds a Joint Faculty Appointment at the rank of Professor in the Materials Science and Engineering Department at the University of Tennessee, Knoxville. Simpson's research interests reside at the intersection of physical, life, and computational sciences, and he has a particular focus on the sources, processing, and functional consequences of stochastic fluctuations in molecular-scale systems. Simpson has authored more than 115 refereed journal publications, holds 24 U.S. Patents, and is a Fellow of the IEEE.
---
Thursday, August 21, 2008
MORNING:
Mostafa Analoui, M.D,
- Senior Advisor & Head of Healthcare and Life Science, The Livingston Group.
- Senior V.P, Charlesson Pharmaceuticals
"Achievements and Challenges for Nanotechnology in Life Sciences"
Biography: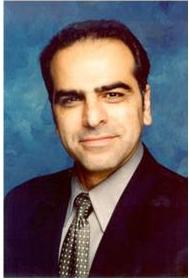 Mostafa Analoui, Ph.D., is Senior Advisor and Head of Healthcare and Life Science at The Livingston Group (New York, NY) and Senior Vice President of Charlesson Pharmaceuticals. Previously he was the Senior Director at Pfizer Global Research and Development in Connecticut. He is also adjunct Professor of Radiology and Oral Pathology, Medicine at Indiana University Schools of Medicine and Dentistry. Dr. Analoui is actively involved in investment, management and scientific/business development of novel biotechnologies and methodologies, global strategies. Prior to joining Pfizer, Dr. Analoui was previously the Director of Oral and Maxillofacial Imaging Research at Indiana University, and Associate professor of Biomedical Engineering and Electrical & Comp Engineering at Purdue University. He was also President and CEO of Therametric Technology Inc. In addition to industry leadership in biomedical filed, he lectures nationally and internationally. He has also served on various scientific and business advisory committees and boards. Dr. Analoui has authored over 130 publications, including journal articles, book chapters, and technical reports.
---
LUNCH:
Walid Daoud, Monash University
"Self-cleaning Fibres via Nanotechnology - A Virtual Reality"
Biography: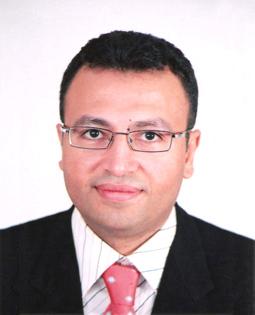 Walid Daoud is a University Lecturer at Monash University. He received his Dipl-Ing degree (BS and MS) in Chemical Engineering from Graz University of Technology (TUG), Austria and his Ph.D. in Materials Chemistry from the University of Sheffield, UK. In his final year at TUG, Dr. Daoud received the Socrates-Erasmus Award in 1996 from the European Commission for Education to do his Diplomarbeit at the University of Sheffield. In 1997, he received Sheffield University Scholarship to do his Ph.D. In 2000, he joined Possehl Besi Electronics Hong Kong in the semiconductor substrate industry as a process development engineer to establish a prototype reel-to-reel photoresist coating for high-precision plating. In 2003, he played a substantial role in the establishment of the Nanotechnology Centre at HKPU with major funding from the Innovation and Technology Commission of the Hong Kong Government which led to him receiving the Fellowship and, further, a Lectureship of the University.
Dr. Daoud has been recognized for his work on the development of advanced materials and their applications. He has received international renown and several awards for his pioneering work on self-cleaning fibers using nanotechnology. This work has been considered a breakthrough and has been reported by leading journals such as Nature (2004) and Science (2008) and it has received international media coverage with interviews in scientific magazines, TV, radio, and newspapers such as MIT Technology Review, CNN, Discovery Channel, NY Times, ABC, Daily Telegraph, and Sydney Morning Herald. His research work in nanotechnology has earned him two prestigious awards from HKPU, namely, the Outstanding Professional Services Award in 2007 and the Outstanding Innovation Award in 2006. He won the Gold Medal from the 34th International Exhibition of Inventions, Geneva, Switzerland in 2006 for his invention of self-cleaning fibers and the Bronze Medal from the 5th China International Invention Expo, Shanghai, China in 2004 for his work on the functionalisation of cellulose. In May 2006, he was named International Scientist of the Year by the International Biographical Centre in Cambridge, England. Dr Daoud's biography is listed in many biographical reference books of the world's eminent individuals such as Who's Who in the World, Who's Who in Science and Engineering, Who's Who of Emerging Leaders, and 2000 Outstanding Scientists of the 21st Century. Dr Daoud has been invited to give numerous plenary lectures and research seminars at international conferences and academic institutions worldwide. He is a Corporate Chartered Chemist of the Royal Australian Chemical Institution and a Corporate Member Professional Engineer of Engineers Australia. Dr Daoud has written and co-authored over 50 publications including articles in top-tier international journals, book chapters, patents, and international conferences.
---