Joint Chapter in Communications, Signal Processing and Information Theory

A new IEEE Joint Chapter in Communications, Signal Processing and Information Theory was formed under the IEEE New Zealand Central Section in 15 June 2009. There were over 50 IEEE members in the Central Section who belonged to one of these three Societies. This chapter set out to organize technical activities that reflected the interests of a substantial portion of the total membership in NZ Central Section.

In 2014, plans were implemented to reorganise this Chapter so as to integrate members with Communications interests into a NZ-wide Communications Society and form an additional Chapter to accommodate the interests in Signal Processing and Information Theory.

The inaugural 2010 committee consisted of the following members:

Chair:
Dr Edmund Lai (Massey University, Wellington Campus)
Vice-Chair:
Dr Sajal Palit (Massey University, Wellington Campus)
Hon. Secretary:
Dr Paul Teal (Victoria University of Wellington)
Hon. Treasurer:
Dr Xiang Gui (Massey University, Palmerston North Campus)


Dr Murray Milner


Prof Richard Harris


Dr Chris Hollitt




Minutes:


31 July 2009
30 September 2009



Instrumentation and Measurement Chapter
An election for new office bearers has been held; most are on a two-year cycle, with a transition as outlined below.
| | | |
| --- | --- | --- |
| | Previous | 2014-2016 |
| Chair | Ian Woodhead | Rainer Kunnemeyer |
| Vice Chair | Rainer Kunnemeyer | Akbar Ghobakhlou |
| Secretary | Andrew Taberner | Andrew Taberner |
| Treasurer | Ramesh Rayudu | Ramesh Rayudu |
| Industry Liaison Chair | Robin Dykstra | Ian Woodhead (provisional) |
| Honorary Chair | Phillip Sallis | Phillip Sallis |
| | | |
| Committee member | Subhas Mukhpadhyay | Subhas Mukhopadhyay |
| | Keith Jones | Keith Jones |
| | Poul Nielsen | Poul Nielsen |
| | Adnan Al-Anbuky | Adnan Al-Anbuky |
| | Ian Platt | Ian Platt |
| | Akbar Ghokabolu | Robin Dykastra |
| | | Tim Molteno (new) |
I&M workshop "Smart sensors Measurements and Instrumentation for: Agricultural and Environmental Monitoring", hosted by Lincoln Agritech Ltd and organised by Ian Woodhead, was held at Lincoln Agritech on 4 July 2014. The full day workshop, which comprised 22 technical presentations, was attended by 48 participants from government, research institutes and from industry. Most of the presentations were made available for download from https://www.lincolnagritech.co.nz/events/ieee-i-and-m-workshop/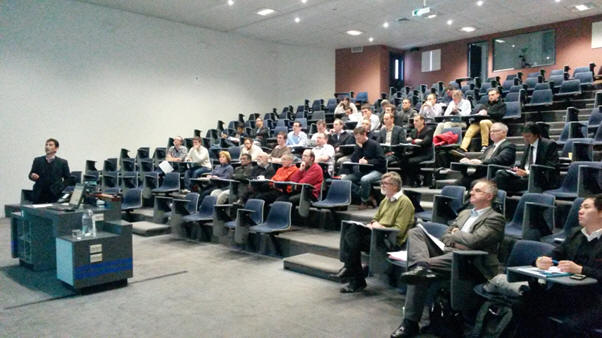 An
The venue for the next I&M workshop on 24/25 November is the Bioengineering Institute at the University of Auckland, and is being organised by Andrew Taberner and Poul Nielsen.
A flyer for this event is available through this link.
9th International Conference on Sensing Technology
Massey University along with The University of Auckland, New Zealand is pleased to announce that the 9th International Conference on Sensing Technology (ICST 2015) will be held on December 8 to 10, 2015 in Auckland, New Zealand. ICST 2015 is intended to provide a common forum for researchers, scientists, engineers and practitioners throughout the world to present their latest research findings, ideas, developments and applications in the area of sensing technology. ICST 2015 will include keynote addresses by eminent scientists as well as special, regular and poster sessions. All papers will be peer reviewed on the basis of a full length manuscript and acceptance will be based on quality, originality and relevance. Accepted papers will be published in the conference proceedings with an IEEE catalog number and ISBN number. The proceedings will be submitted for publication in IEEE Xplore and indexing by EI Compendex
Further information concerning this event will be found in the call for papers located at this link.
Computational Intelligence Chapter
Recent Events
In July, about 10 members from our Chapter attended the 2014 IEEE World Congress on Computational Intelligence in Beijing from 6-11 July, followed by the IEEE CIS AdCom meetings. We had 12 papers presented at the conference, which was very successful. The IEEE World Congress on Computational Intelligence (IEEE WCCI) is the largest technical event in the field of computational intelligence. The IEEE WCCI 2014 actually hosted three conferences: The 2014 International Joint Conference on Neural Networks (IJCNN 2014), the 2014 IEEE International Conference on Fuzzy Systems (FUZZ-IEEE 2014), and the 2014 IEEE Congress on Evolutionary Computation (IEEE CEC 2014). IEEE WCCI 2014 provided a stimulating forum for scientists, engineers, educators, and students from all over the world to discuss and present their research findings on computational intelligence.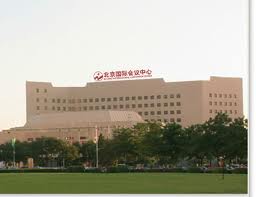 Mengjie Zhang chaired the 2014 (annual) IEEE CIS Evolutionary Computation Technical Committee meeting in Beijing, and over 30 members and task force chairs attended. This turned out to be one of the most successful Technical Committe meetings of the IEEE Computational Intelligence Society.
Upcoming Event
Please watch this space for news of an upcoming technical presentation event that is being organised by the Chapter!
Robotics and Automation
This joint chapter was founded in 2008, covering all of New Zealand, with Profs XiaoQi Chen, Bruce MacDonald, Dale Carnegie and Peter Xu being the founding members. Since 2008, we have had the following chapter chairs: Professor XiaoQi Chen (2008-2010, 2015-2016), Professor Dale Carnegie (2011-2012), Professor Bruce Macdonald (2013-2014).
At the workshop annual meeting in Christchurch in June 2016, Professor Peter Xu was appointed as the new chair for 2017-2018. Details are:

Chair: Prof Peter Xu, p.xu@auckland.ac.nz

Secretary: Dr Steven Dirven, s.dirven@massey.ac.nz