Organized by:


UTM SKUDAI
Co-organized by:

IEEE Malaysia Section





IES/PELS/IAS Joint Chapter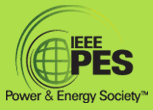 PES Malaysia Chapter
Technical Co-sponsor: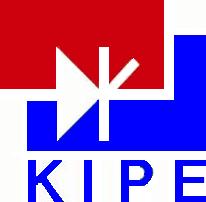 Korean Institute of Power Electronics
UPDATES
IEEEXPLORE


posted on 20 Feb 2009
You can now download The PECon 2008 Proceedings at the IEEEXPLORE website!
PECon 2008 Dinner Photo


posted on 20 Feb 2009
To all PECon 2008 participants, the dinner photo is available at
Keynote Speaker
posted on 27 Nov 2008
1.

Name: Prof. Dushan Boroyevich
Position: American Electric Power Professor at Virginia Tech and the Co-Director of Center for Power Electronics Systems (CPES).

Keynote speech title: Future Electronic Power Distribution Systems - A contemplative view.
Download the notes here!

Research interest: Multi-phase power conversion, electronic power distribution systems, modeling and control, and multi-disciplinary design optimization.

To know him further, please click here!
2.

Name: Prof. Akhtar Kalam
Position: Electrical Engineering Professor at Victoria University, Australia.

Research interest: Power System Protection, Analysis and Control; Cogeneration; Renewable and Photovoltaic; Fuel Cells; Distribution System.

To know him further, please click here!
Final Technical Program


posted on 22 Nov 2008
You can now download the Final Technical Program here
INSTRUCTION TO PRESENTERS


posted on 22 Nov 2008
We have send emails to all presenters/registered participants to fill in a brief CV form. If you have not done so, please download the form here and send it to paymentpecon2008@gmail.com (CC to pecon08@ieee.org) as soon as possible.

The duration for each presentation is 15 minutes (including Q&A).

Computers will be provided. You need to upload your presentation BEFORE a session starts. Helpers will be available in the room before the session starts and during the coffee break for each session.

Please ensure that your presentation is compatible with Microsoft PowerPoint version 2003.

If you wish to use your laptop, please make sure that it is compatible with our projector. You need to check the compatibility BEFORE the session starts or during the coffee break for each session.
Tutorials


posted on 21 Nov 2008
The tutorials will be held on the 30th of November 2008 starting at 2pm (Malaysian time).
The tutorials will be conducted by:-
Prof. Dushan Boroyevich (Virginia Tech, USA)

Prof. Akhtar Kalam (Victoria Univ, Australia)

Prof. Taufik (Cal Poly Univ, USA)
Please visit the Tutorials page to download the tutorial notes.
Please print out the tutorial notes before attending the session. These notes will not be provided at the conference venue.
Room Reservation at The ZON Hotel


posted on 19 Nov 2008
For those who want to make room reservation at The ZON Hotel, please click this link:-
<http://seminar.spaceutm.edu.my/pecon2008/room.aspx>
It will be on a 'first-come first-served basis' and the rooms are available until the quota given by the hotel is filled.
Tours Program


posted on 18 Nov 2008
Technical Program
posted on 4 Nov 2008
There will be 30 technical sessions for PECon 2008. The technical sessions will start on the morning of 1st December 2008 and will finish on the afternoon of 3rd December 2008.
Overview of the technical program and the draft technical program can be downloaded by clicking the following links:-
Exhibition
posted on 20 June 2008
The manual and order form for PECon 2008 Exhibition is available now.