Technical Meetings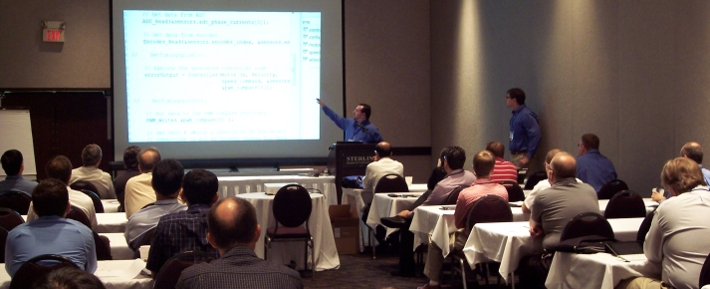 Technical meetings are the center of everything we do in our Chapter. If you not familar with our meetings, learn about what it's like to attend, then plan to attend one of the upcoming meeting below.
Here are the upcoming chapter meetings.
FAQs About Meetings
If you have not been to our Chapter meetings, read through our are answers to some
frequently asked questions
to get a basic understand about our meetings.
Calendar
The Section Events Calendar contains a list of all of the upcoming events.
Meeting Sponsorship and Supporters
Typically, all of our Chapter meetings are sponsored solely by the Chapter. We sometimes have sponsors supplying food for a meeting. We also have sponsors at the annual
Embedded Systems Workshop
. However, we strive to make sure that our meetings are not of a commercial nature. See a list of
past sponsors
on the
Meeting Archive
page.
Vendors can find information about sponsoring events by contacting the Chapter Chair.
Meeting supports are local organizations that help support our events by publicizing our meetings to their members. In return, supporting organziations get recognized on our web site and at our events. For information about supporting, contact the Chapter Chair or Chapter Webmaster.
More meetings for the other technical chapters and the entire section is on theschedule of seminars and meetings.