Embedded Systems Workshop 2016 - Technical Sessions and Lunch
Date & Time
Saturday, October 22, 2016 8:30am - 4:00pm EDT
Description
IEEE Southeastern Michigan Computer Society Chapter, jointly with Oakland University School of Engineering and Computer Science is offering a one-day (free) workshop on Embedded Systems. The Annual Embedded Systems workshop is open to all engineers and students. This is an annual workshop in a series of in-depth workshops in embedded system design and applications. The aim of this workshop is to disseminate knowledge, benefit the IEEE members and indirectly improve the technology and Michigan economy. Speakers and experts from the embedded systems industry will be making presentations, and will also be available for discussions and networking throughout the day.
See the Embedded Systems Workshop 2015 presentations and schedule from last year.
Registration
Register online
and indicate your lunch preference. For Technical questions, contact: Prof. Subra Ganesan at: .
More information and a registration link can be found on the Embedded Systems Workshop vTools Calendar Meeting page. Embedded Systems Workshop vTools Calendar Meeting page.
Host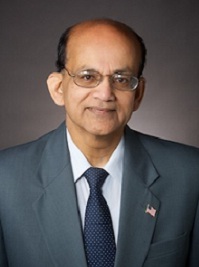 Dr. Subramaniam Ganesan, Professor of Electrical and Computer Engineering, Oakland University is the host and welcome address speaker. Prof. Ganesan is the Chapter Chair.
---
Workshop Technical Program Draft Schedule
Sponsorships
Sponsorships and vendor tables are available. Contact .
Organizational Partners and Co-Sponsors
Oakland University
IEEE Computer Society Chapter
GL-SPIN
Industry sponsors (Tentative)
Vector CANtech Inc.
ETAS
Polarion
Intrepid Control Systems
IBM
Workshop Deadlines and Timeline
July 31, 2016
Workshop date announced as Saturday, October 22th
Workshop web site created
RSS news feed established for Workshop announcements
August 1, 2016
Registration site open
August, 2016
First email announcement, save the date
September 22, 2016
Speakers selected, preliminary program finialized
October, 2016
Email announcement, call for participation
October 17, 2016
Second email, registration reminder
October 20, 2016
Registration closes, lunches ordered
October 22, 2016
Workshop