Our Rivers of Knowledge Bring You the Technology of Tomorrow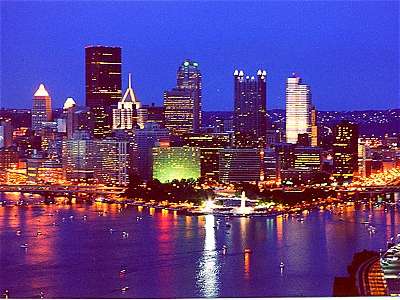 Welcome to the 37th Annual IAS Meeting. All of the final details for the meeting are being attended to, and this will make for a great experience in Pittsburgh, PA.
---
Gala Welcoming Event:
A Sunday evening dinner cruise aboard the Gateway Clipper.
We will take an evening tour of the rivers of on the Gateway Clipper-Majestic. You will enjoy beautiful sites of Pittsburgh while you dine and listen to onboard entertainment. All full registrants to the meeting are welcome to attend the event, this is part of your full registration cost.
Buses will depart from the OMNI William Penn beginning at 5:00 PM. The last bus will depart at 5:40 PM.
The dinner cruise is will depart once all members are aboard, and last throughout the evening.
At the conclusion of the cruise, you will board waiting buses for the return trip to the hotel.
---
Awards Luncheon:
Tuesday Lunch at the OMNI William Penn
---
Presidents Banquet:
Wednesday evening Banquet and Awards Presentation
---
View the previous articles that were published in the IAS Magazine.
First Article Second Article Third Article Fourth Article