(Updated: 2020-Aug-13)
Website moved in 2018
About IEEE Hamilton Section
IEEE is a world wide non-profit organization for the Electrical, Electronics, and Computer Engineers, with over 344,000 members in over 150 countries, almost 40 percent of whom are from outside the United States. We actively promote the latest technologies. In Canada, we have 21 sections located in the major cities.
IEEE Hamilton Section covers areas between Niagara Falls, Oakville, and Brantford with about 600 members - 485 full and associate members (2016-04-30), and 112 student members from McMaster University , Mohawk College, and Niagara College. The IEEE Hamilton Section complies with the IEEE Canada By-laws located here.
Postal Codes for the Hamilton Section are given here.
Each year we hold several technical and educational seminars/workshops which are free to members and guests. Some events require a minimal admission fee to members, and a nominal admission fee to the general public. Refreshments are always included, FREE. If time and manpower allow, we'll also try to hold 1 or 2 field trips to some major manufacturers. We always welcome new members.

---
Mailing List Updates
The Hamilton Section uses two mailing lists.
The official e-Notice system is maintained by IEEE Piscataway based on your member information. That is why it is important to keep headquarters up to date on your information. If you prefer not to get e-Notice from the Hamilton Section you can optout using your IEEE profile, or the link at the bottom of eNotices IEEE Privacy Portal.
The supplementary list is maintained by the webmaster. It is for anyone who wants to keep informed on what is happening. They could belong to another section, or just be interested in IEEE. It is also for people that have two Email addresses and want notices delivered both places. For example, you may have your work Email listed at IEEE and want to get a second copy at home. Send requests for additions or deletions to the list to

News & Announcements
(Updated: 2017-May-16)
John Bandler became an Officer Of The Order Of Canada. on 2016-Dec-30 for his scientific contributions that have helped to position Canada at the forefront of microwave engineering.

Dave Hepburn received on 2017-Apr-30 the first IEEE Canada President's Award for "You Make A Difference" recognizing his many efforts on behalf of IEEE
--- IEEE vTools Calendar (Register so we get the right amount of refreshments)---

Click here to see list of meetings
See us on Social Media


|

| Follow @IEEEHamilton
Benefits
Insurance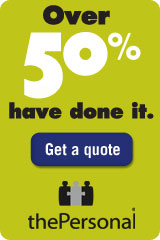 IEEE Discounts