Welcome!
The first event of the conference will begin 15th July at 7pm in room F105, School of Engineering.
The organizing committee are pleased to announce the 8th IEEE EMBS UK & Republic of Ireland Postgraduate Conference on Biomedical Engineering and Medical Physics, which in this year is also the IEEE EMBS International Student Conference (ISC). Following on from previous successful conferences, PGBiomed/ISC 2014 will be taking place at the University of Warwick from 15th-17th July 2014.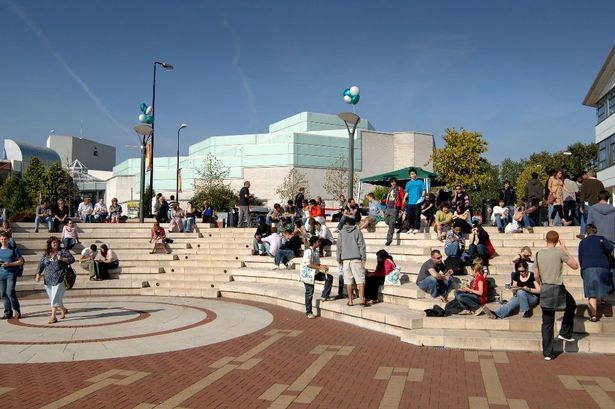 University of Warwick, Coventry
The very first UK and RI Postgraduate Conference on Biomedical Engineering and Medical Physics took place in 2001. This was followed by another six conferences with the 7th edition taking place in Surrey in July 2013. Building on this success we are pleased to be able to hold a similar event again this year. This meeting will consider the scope of biomedical engineering and medical physics being studied in the UK and RI and will explore different aspects of these subjects. Specific themes for this conference include:
Biomedical Signal Processing
Biomedical Imaging & Image Processing
Bioinstrumentation; Sensors; Micro, Nano & Wearable Technologies
Bioinformatics & Computational Biology; Systems Biology; Modelling
Cardiovascular & Respiratory Systems Engineering
Neural Engineering; Neuromuscular Systems; Rehabilitation Engineering
Molecular & Cellular Biomechanics; Tissue Engineering; Biomaterials
Bio-Robotics; Surgical Planning & Orthopaedic Biomechanics
Therapeutic & Diagnostics Systems, Devices & Technologies
Healthcare Information Systems; Telemedicine
Technology Commercialization; Education, Industry and Society
Guest speakers from academia and industry will kick off the proceedings on each day. As a conference organised for the students by the students, there is a valuable opportunity for students to present oral and poster presentations about their work within the field of biomedical engineering and medical physics in a friendly environment. There is also a competition for the best paper in both oral and poster presentations. Fees have been kept deliberately as low as possible in order to make the conference affordable to postgraduate students.
Follow Us!
You can follow news and updates for the conference on our Facebook and Twitter pages.
Keynote Speakers
PGBiomed/ISC 2014 is pleased to welcome Prof. Ron Summers and Prof. Azzam F.G. Taktak as our keynote speakers for this year.
Prof. Ron Summers - is Professor of Information Engineering where he is Executive Director of the Systems Programmes within the Department of Electronic and Electrical Engineering. He is a past-Vice President of the IEEE Engineering in Medicine and Biology Society, and immediate Past-President of the Institute of Measurement and Control. Ron is a Director of two spin-out companies that deliver solutions to the health technologies market.
Prof. Azzam F.G. Taktak - has a Bachelor's degree in Electronics and Electrical Engineering and a PhD in Biomedical Engineering, both from the University of Salford. He started his career as a post-doctoral Research Scientist at Keele University conducting research on electrical impedance tomography in neonatal lung imaging. Subsequently, he moved to the NHS where he worked as a Clinical Scientist/Engineer in neonatal and paediatric intensive care units at the University Hospital in North Staffordshire. He then moved to the Royal Liverpool University Hospital where he currently works as a Consultant Clinical Scientist and an Honorary Professor in Medical Physics and Clinical Engineering at the University of Liverpool.
He is a Chartered Engineer, a Chartered Scientist, a Vice President of Engineering at the Institute of Physics and Engineering in Medicine (IPEM) and a Fellow of the Institute. His main research interests are mathematical and statistical modelling and the use of artificial intelligence and machine learning in medicine. To date, he has published more than 75 peer-reviewed articles and edited two books; one on Outcome Prediction in Cancer and the other on Clinical Engineering in Healthcare. 
Important Dates
Submission of paper (2 pages A4 max): 12th May 2014
Notification of paper acceptance: 30th May 2014
Final Submission and registration: 9th June 2014
Conference welcome reception: 15th July 2014, 7pm
Sponsors and Supporting Organisations