Speakers

---
1. Marcus Weldon, President of Alcatel-Lucent Bell Labs -- Confirmed
2. Venky Krishnaswamy, Vice President, Avaya Labs Research, Avaya Inc. -- Confirmed
3. Bill Bayne, CEO Transit Wireless -- Confirmed
4. Narayan Menon, VP at Xcellair -- Confirmed
5. Steven Wright, ETSI NFV ISG Chairman (AT&T Services) -- Confirmed
6. Donald H. Sebastian, President & CEO, NJ Innovation Institute -- Confirmed
7. Anupam Joshi, Professor University of Maryland -- Confirmed
8. Biswanath Mukherjee, University of California-Davis -- Confirmed
9. Nirwan Answari, Professor, NJIT -- Confirmed
10. Yuanqiu Luo, Principal Architect, Huawei -- Confirmed
11. Sudhir Dixit, Vice Chair, Wireless World Research Forum -- Confirmed
12. Sanjay Macwan, SVP and CTO of NBC Universal Media Labs -- Confirmed
13. Dipankar Raychaudhuri, WINLAB (Wireless Information Network Lab) at Rutgers University -- Confirmed
14. Gagan Puranik is Director of Software Defined Network (SDN) -- Confirmed
15. Rita Marty, Executive Director, AT&T CSO -- Confirmed
16. Martin Körling, President, Ericsson Labs -- Confirmed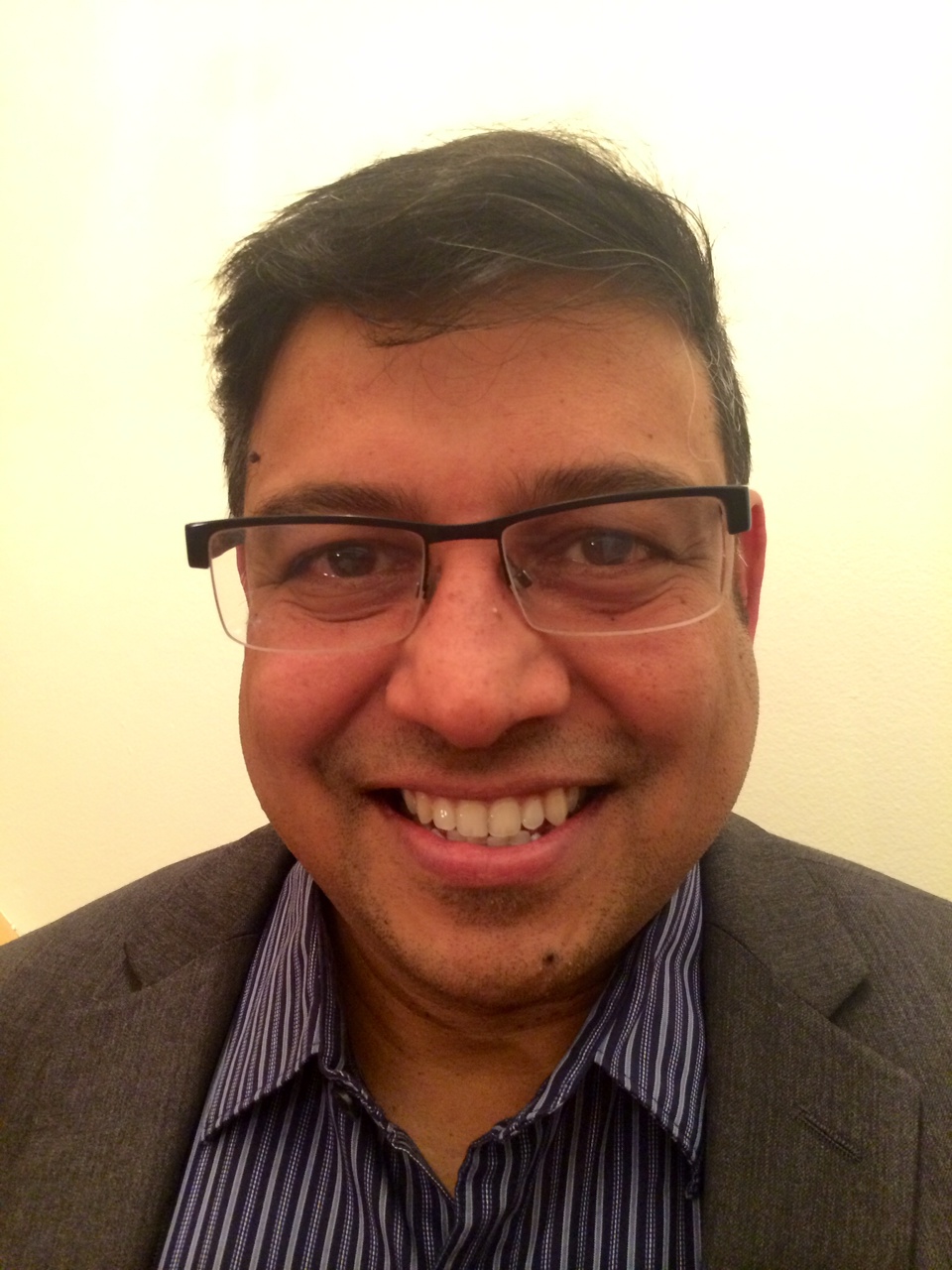 Narayan Menon
, CTO/EVP Engineering & Founder, XCellAir
Title
:Managing and Optimizing Wi-Fi Networks to Enable New Services and Revenue Opportunities.
Abstract
:This talk will look at the challenges Wi-Fi networks face in scaling up to meet the needs of services being targeted by providers (MNOs, MSOs, ISPs…). In particular, the talk will focus on:
Interference challenge as Wi-Fi networks expand and densify
Role of radio resource management in mitigating interference and enhancing the end user experience
Role of traffic steering and capacity management techniques in facilitating better utilization of network resources
Biography
: At XCellAir, Narayan develops and evangelizes the technology strategy and roadmap, and leads focused internal and offshore teams to develop the product.Prior to XCellAir, Narayan drove research and development for InterDigital, leading elite teams to innovate and implement next-generation wireless solutions – including the ideation, design and development of XCellAir technology. As VP of R&D at InterDigital, he also promoted the company's technological position, and set up key external partnerships and offshore development initiatives. Narayan has over 25 years of experience in the wireless field, holding leadership roles at Siemens Mobile Networks, Omnipoint Technologies and Hughes Network Systems in the development of TDMA, GSM/GPRS and 3G systems.
Narayan holds Engineering degrees from the Indian Institute of Technology, New Delhi and an Executive MBA from Hofstra University in New York, and is an inventor on over 30 U.S. patents.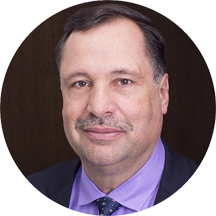 William A. Bayne Jr

. Chief Executive Officer



Title:

Transit Wireless: Bringing technology solutions Underground



Biography

: William Bayne is a global executive with more than 20 years of cross functional experiences encompassing strategic, operational, commercial business leadership underscored with a strong financial background. As Chief Executive Officer of Transit Wireless he directs all departments; RF Engineering, Finance, Design and Construction, and Sales and Marketing. Mr. Bayne brings his growth-oriented, acquisition experiences and an ability to restructure and integrate organizations to the Transit Wireless organization. He continues to mature and grow Transit Wireless through its advanced technology business solutions and innovative engineering designs. For six years Mr. Bayne served as President of the Radio Frequency Systems (RFS) in three divisions; Global Sales and Marketing, Global Wireless nfrastructure and the Global RFC Business Unit. In these various roles he emerged as an industry trailblazer and led the RFS to multi-million dollar projects and global financial and training initiatives. He has received the Alcatel Global High Speed Award and is in the Quinnipiac University Business School Hall of Fame. Additionally he was selected to the Alcatel-Lucent Strategic Leadership Development team and the High Potential Management Development Program during his time at RFS.
Mr. Bayne has earned his Bachelors of Science in Accounting from Quinnipiac and a Master of Business Administration from the University of New Haven. Mr. Bayne is a Certified Public Accountant in the State of Connecticut. He has served as the RFS – Global Executive Committee Member and RFS, Inc. Chairman 2000-2010, RFS – Denmark Executive Director 2005-2009, RFS – KMP (Pirelli) Brazil 2002- 2004 for the Alcatel Lucent board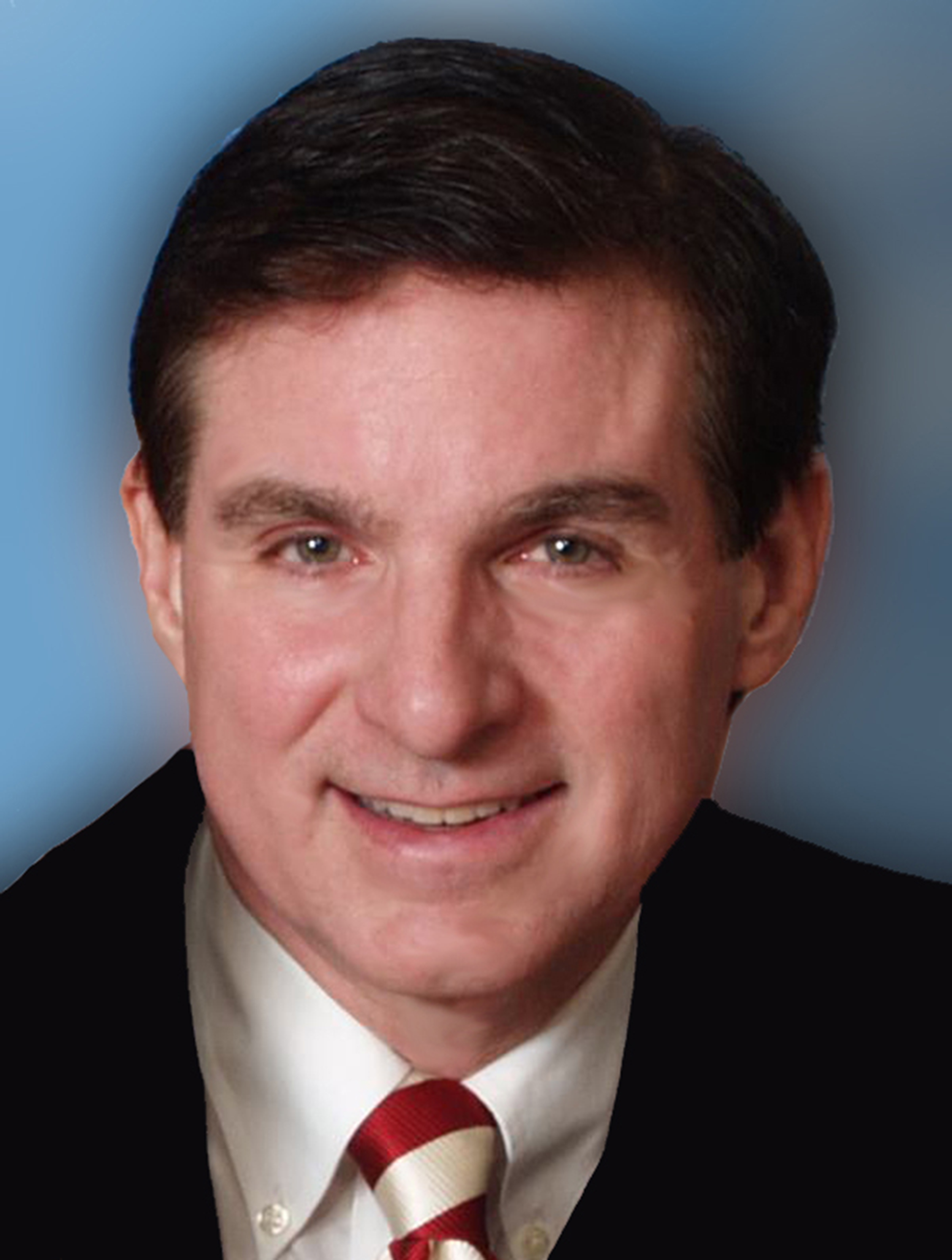 Donald H. Sebastian President & CEO, NJ Innovation Institute
Title:
Information is the New Electricity
Abstract:
The New Jersey Innovation Institute is a non-profit corporation created as a new model for supporting industrial innovation.
It relies on bringing university talents and physical assets together in a public-private partnership that can advance the collective technology development needs of both key industrial sectors and individual companies ranging from start-up to global OEM.
It was formed by NJIT to institutionalize the university's longstanding commitment to technology-based economic development.
The Institute consolidates NJIT's pre-existing efforts in tech transfer, incubation, extension, small business assistance and industrial contact services that accounted for roughly $40M in annual revenues and expenditures.
NJII is configured around five key industrial sectors that reflect the priority clusters of the state of New Jersey. Its i-Labs include Biotechnology and Pharmaceutical Production, Civil Infrastructure, Defense & Homeland Security, Financial Services and Healthcare Delivery Systems. This organizational scheme is supported by cross-cutting services that include advanced manufacturing, cyber-security, data analytics, materials, entrepreneurship and cluster development. Projects can originate through sector-specific requests or from cross-sectoral drivers. The Institute currently includes Rowan University and Rutgers University as delivery partners tapping into the extensive talent pool of the state university system.
One of the recurring themes across all sectors is the need to extract a benefit from the new generation of sensor-driven, cloud-connected devices that belong to the evolving "internet of things". Beginning in the late 1800's, the availability of a reliable and universally accessible electric power grid drove innovation across almost every product category. Today, the creation of ubiquitous broadband networks connecting global cloud based storage and computational resources and fueled by the emergence of novel, intelligent sensor systems creates a similar possibility for a new generation of imaginative products and services. The talk will explore some of the concepts that NJII is working on, especially in the context of its Smart Newark initiative.
Biography: Dr. Donald H. Sebastian is the President & Chief Executive Officer of the New Jersey Innovation Institute (NJII) and Senior Vice President of Technology & Business Development at New Jersey Institute of Technology. NJII is an NJIT 5.01c3 Corporation that is a new model for business innovation serving key industrial clusters that anchor the state and national economy. In just its first year of operation, NJII has launched over $15M in new programs over a base of $60M in activities formerly organizes under NJIT. Prior to that appointment in 2014 NJIT's sponsored research had more than doubled to $110M under his leadership.

Recently, Dr. Sebastian led the effort to form a statewide Health Information Technology Extension Center, now funded with $25M in federal funding to assist NJ primary care physicians in adopting electronic health record systems. NJ-HITEC leads the nation in physicians reaching meaningful use certification having enrolled over 7000 primary care physicians. Previously, he launched the NJ Homeland Security Technology Systems Center in 2004 to develop, validate and standardize new technologies for sustainable approaches to defending against terrorism. He was the principal academic organizer of the New Jersey Nanotechnology Consortium. In 1996 he created the NIST funded NJ Manufacturing Extension Program that has since documented over $2B ROI for the state's small to medium sized manufacturers. Dr. Sebastian is an Executive Board Member and past Chairman of the R&D Council of New Jersey, is Research Chair and Executive Board Member of the Henry H. Kessler Foundation, Treasurer and Executive Board Member of the Greater Newark Healthcare Coalition, and serves on the Executive Committee of Innovation New Jersey, the Boards the Polymer Processing Institute, Inc., NJMEP and the Newark Innovation Zone. For these and other efforts he was inducted in the New Jersey High-Tech Hall of Fame in 2006 and named an NJBIZ Healthcare Innovation Hero in 2015. Professor Sebastian received his Bachelor of Engineering at Stevens, graduating as valedictorian of the class of 1974, followed by Masters of Engineering in 1975, and the Ph.D. in Chemical Engineering in 1977.

Dr. Donald H. Sebastian is the President & CEO of the New Jersey Innovation Institute, an NJIT Corporation. The Institute is a new model for business innovation that applies the intellectual and technological resources of the state's science and technology university to challenges identified by industry partners. NJII follows industry-led agendas solving sector-wide and company-specific technology development issues, creates supply chain relationships across large, medium and emerging businesses and serves as a catalyst for regional economic growth.


Dr. Sebastian assumes this new role after fifteen years leading research at NJIT during which time The R&D enterprise grew to over a $110M, placing NJIT fifth among all polytechnic universities in the country, and fourth among all universities in patent productivity. He led the effort to form a statewide NJ Health Information Technology Extension Center that leads the nation in physicians certified as meaningful users of electronic healthcare record systems, and is a member of the Boards of Greater Newark Health Care Coalition, R&D Council of NJ, Henry H Kessler Foundation, Polymer Processing Institute, Inc., and NJ Manufacturing Extension Program. Professor Sebastian received his Ph.D. in Chemical Engineering from Stevens and is a 2006 inductee in the NJ High-Tech Hall of Fame.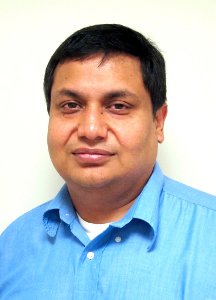 Prof. Anupam Joshi
, Chair of Computer Science and Electrical Engineering Department at University of Maryland, Baltimore County

Title: Context Aware, Policy based approaches to (Network) Security

Abstract:
Traditional approaches to securing systems tend to be fixed and mostly non adaptive. The Policy that defines the security posture is in some sense "hardcoded". In this talk, we focus on approaches to securing systems using approaches that have declarative policies that factor in dynamically evolving context. The approach is grounded in W3C standard representation formats for knowledge and formal logic. We show instances of this approach in two different network settings -- mobile devices and intrusion detection.

Biography:
Anupam Joshi is the Oros Family Professor and Chair of Computer Science and Electrical Engineering Department at the University of Maryland, Baltimore County(UMBC). He is the Director of the UMBC Center for Cybersecurity, and the Co-Technical Director of the newly announced National Cybersecurity FFRDC. He is a Fellow of IEEE. He obtained a B.Tech degree from IIT Delhi in 1989, and a Masters and Ph.D. from Purdue University in 1991 and 1993 respectively. His research interests are in the broad area of networked computing and intelligent systems. His primary focus has been on data management and security/privacy in mobile/pervasive computing environments, and policy driven approaches to security and privacy. He is also interested in Semantic Web and Data/Text/Web Analytics, especially their applications to (cyber) security. He has published over 200 technical papers with an h-index of 69 , filed and been granted several patents, and has obtained research support from National Science Foundation (NSF), NASA, Defense Advanced Research Projects Agency (DARPA), US Dept of Defense (DoD), NIST, IBM, Microsoft, Qualcom, Northrop Grumman, and Lockheed Martin amongst others.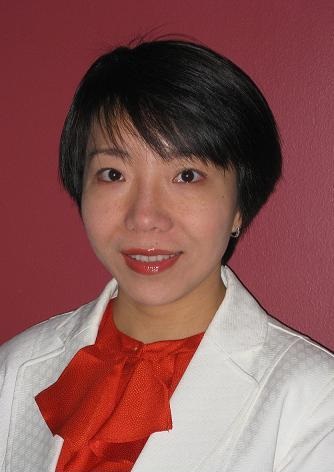 Dr. Yuanqiu Luo,
Editor of ITU-T Recommendations

Title
: Next-Generation Passive Optical Network Stage 2 (NG-PON2):
Standard Progress, New Features, and Development Status
Abstract
: This invited talk reviews the latest progress on the next generation optical access networks, the so called Next-Generation Passive Optical Network Stage 2 (NG-PON2). It reviews the NG-PON2 standard development in ITU-T. It introduces the NG-PON2 key features specified for the physical layer, the protocol layer, and the service provisioning. The state-of-art industry development efforts and test results are reported to investigate the NG-PON2 component availability,
system feasibility, as well as the maturity for trial and initial deployment. Research directions are also explored to enhance the NG-PON2 with higher efficiency and
more flexibility.
Biography:
Dr. Yuanqiu Luo is an Editor of ITU-T Recommendations G.987.3, G.989.2, G.9802, and G.RoF. She was a Clause Editor of IEEE Standard 802.1AS. She has been heavily involved in the R&D effort of optical access etworks, such as the first XG-PON1 trial, PON as wireless backhaul, and the first NG-PON2 prototype system. She is a major technical contributor to the development of ITU-T G.987 and G.989 Recommendation Series. She is currently a Senior Staff Engineer in the Optical Access Network Department of Huawei Technologies, Bridgewater, NJ, USA. Before joining Huawei she was with NEC Laboratories America, Princeton, NJ, USA. She received the Bachelor's degree in electronics and information systems and the Master's degree in electrical engineering from Shandong University, China, and the Ph.D. degree in electrical engineering from the New Jersey Institute of Technology, Newark, NJ, USA. She authors more than 60 publications in journals and conferences. She is an author of the book "Passive Optical Networks: Flattening the Last Mile Access (IEEE Comsoc Pocket Guides to Communications Technologies)". Dr. Luo holds 19 US patents, with more than 30 pending patent applications. Dr. Luo was honored with an IEEE Standards Award in 2011. She was also recognized by the ITU-T Study Group 15 in 2011 for her contribution to the ITU-T Manual on Wireline Broadband Access Networks and Home Networking. Dr. Luo is an IEEE Senior Member. She serves the research community as an Editor of IEEE Communications Surveys and Tutorials and and Editor of Springer Photonic Network Communications.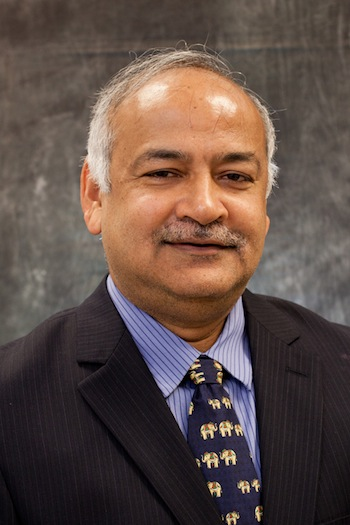 Biswanath (Bis) Mukherjee
Title:
Cost-Efficient Live VM Migration in Telecom Networks Based on Varying Energy Costs
Abstract:
The Information and Communication Technology (ICT) industry consumes a significant portion of the worldwide energy usage, and reduction in operating energy expenditures is a high priority. One approach to reduce this cost is to exploit the spatial and temporal variations in electricity prices. Our method employs live Virtual Machine (VM) migration to move, at the right time of the day, virtualized workloads (i.e., VMs) towards those datacenters (DCs) with cheaper energy price. The reduction in operating costs benefits the constituents of ICT, mainly cloud-service providers and telecom carriers. This talk will elaborate on our cost-efficient VM migration approach using varying electricity prices to significantly reduce the energy cost to operate cloud services in telecom networks.
Biography:
Biswanath (Bis) Mukherjee is Distinguished Professor at University of California, Davis, where he has been a faculty member since 1987 and was Chairman of Computer Science during 1997-2000. He received the BTech (Hons) degree from Indian Institute of Technology, Kharagpur (1980) and PhD from University of Washington, Seattle (1987). He was General Co-Chair of the IEEE/OSA Optical Fiber Communications (OFC) Conference 2011, Technical Program Co-Chair of OFC'2009, and Technical Program Chair of the IEEE INFOCOM'96 conference. He is Editor of Springer's Optical Networks Book Series. He has served on eight journal editorial boards, most notably IEEE/ACM Transactions on Networking and IEEE Network. In addition, he has guest-edited Special Issues of Proceedings of the IEEE, IEEE/OSA Journal of Lightwave Technology, IEEE Journal on Selected Areas in Communications, and IEEE Communications. To date, he has supervised 63 PhDs to completion and currently mentors 18 advisees, mainly PhD students. He is winner of the 2004 Distinguished Graduate Mentoring Award and the 2009 College of Engineering Outstanding Senior Faculty Award at UC Davis. He is co-winner of nine Best Paper Awards from various conferences, including Optical Networking Symposium Best Paper Awards at IEEE Globecom 2007 and 2008. He is author of the graduate-level textbook Optical WDM Networks (Springer, January 2006). He served a 5-year term on Board of Directors of IPLocks, a Silicon Valley startup company (acquired by Fortinet). He has served on Technical Advisory Board of several startup companies, including Teknovus (acquired by Broadcom). He is Founder and President of Ennetix, Inc., a startup company incubated at UC Davis and developing cloud-based network performance analytics and management software. He is an IEEE Fellow.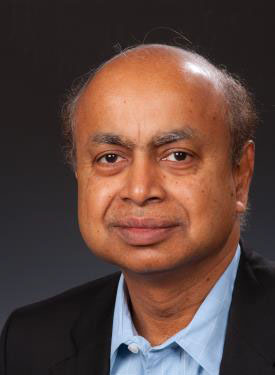 Prof. Dipankar Raychaudhuri
, WINLAB, Rutgers University

Title: High Performance Dynamic Spectrum Access via Inter Network Collaboration


Abstract:
This talk presents the concept of inter-network cooperation for achieving significant improvements in spectrum efficiency in emerging shared-use frequency bands. Spectrum use has historically relied on static frequency use rules along with simple access policies such as "listen before talk (LBT)" implemented at the PHY/MAC layer. Even the more recent "cognitive radio" approaches tend to emphasize interference avoidance via spectrum sensing and agility, both local actions taken autonomously by radio devices. While local decisions on spectrum access might have made sense 20 years ago due to complexity and scalability concerns, we now have significantly more computation and near-universal Internet connectivity enabling realization of advanced dynamic spectrum access methods based on dissemination of actual radio resource usage parameters reported by wireless devices, access points, base stations and networks. Such data-driven, cooperative spectrum management approaches with regional scope have the potential to outperform existing radio PHY/MAC based methods by at least an order of magnitude in dense environments.

The proposed SAVANT (Dynamic Spectrum Access via Inter-Network Collaboration) architecture enables sharing of spectrum usage (the "radio MAP") information between collocated wireless networks so as to make networks more "visible" to each other. Parameters exchanged may include transceiver locations, transmit power, bandwidth use, received signal strength, MAC parameters such as carrier sense threshold, antenna properties, etc. Each participating network can then use these parameters to execute autonomous distributed algorithms for spectrum sharing, such as transmit rate adaptation similar in spirit to TCP congestion control. In addition to exchanging radio MAP information, SAVANT provides a higher-layer negotiation protocol interface between cooperating networks to support joint optimization of radio resources while meeting specified policies and optimization criteria. The resulting cooperative system model is outlined, showing how different spectrum sharing algorithms including logically centralized optimization across multiple networks can be accommodated by the framework. Simulation results demonstrating significant performance gains from inter-network cooperation are discussed for a dense WiFi deployment scenario and for a heterogeneous technology scenario with both WiFi and unlicensed LTE operating in the same band. In conclusion, preliminary experimental results are given for a real-time SAVANT implementation using cooperating software-defined network (SDN) wireless network controllers running on the ORBIT testbed.

Biography:
Dipankar Raychaudhuri is Distinguished Professor, Electrical & Computer Engineering and Director, WINLAB (Wireless Information Network Lab) at Rutgers University. As WINLAB's Director, he is responsible for an internationally recognized industry-university research center specializing in wireless technology. He is also PI for several large U.S. National Science Foundation funded grants including the "ORBIT" wireless testbed and the "MobilityFirst" future Internet architecture projects.

Dr. Raychaudhuri has previously held corporate R&D positions including: Chief Scientist, Iospan Wireless (2000-01), AGM & Dept Head, NEC Laboratories (1993-99) and Head, Broadband Communications, Sarnoff Corp (1990-92). He obtained the B.Tech (Hons) from the Indian Institute of Technology, Kharagpur in 1976 and the M.S. and Ph.D degrees from SUNY, Stony Brook in 1978, 79. He is a Fellow of the IEEE.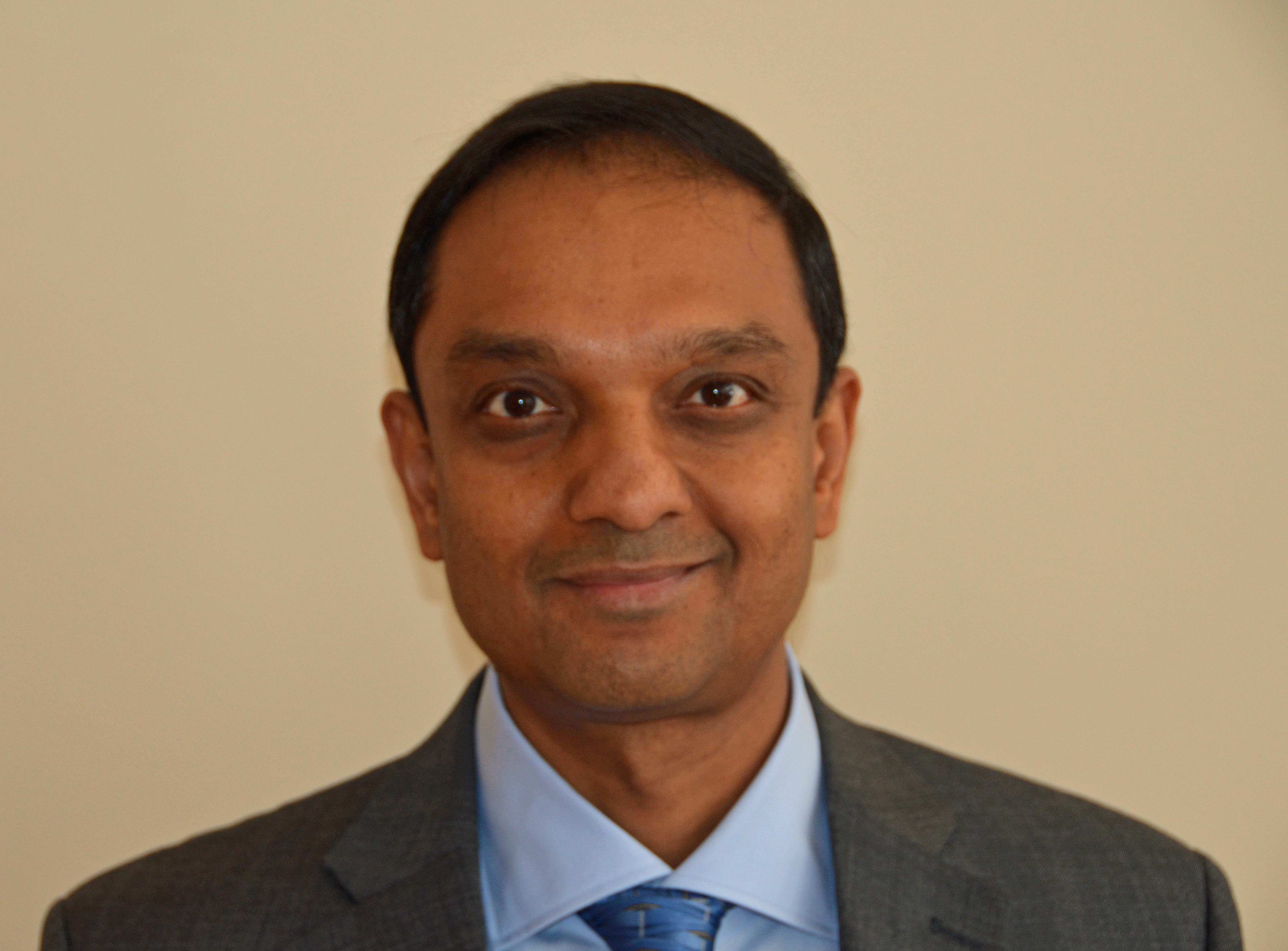 Venkatesh Krishnaswamy
,
Vice President, Avaya Labs Research,
Avaya Inc.

Title: A Fabric for the Internet of People, Things and Processes
Abstract: The Internet of Things is a reality today; billions of devices are connected into networks on which they act as sensors, probes, cameras, displays, controllers and so on. There are early signs of the transformative impact of this reality on society – the beginning of the next great industrial age and the next major in leap in productivity. A key enabler of this new era is a synergistic eco-system of people, things and processes in which the collaborative intelligence of humans will combine seamlessly with the enormously scalable automation of machines. In this talk, I will outline a conceptual framework that ties together the elements of this new architecture - collaboration software, software-defined networks and network-enabled machines.

Biography: Venky Krishnaswamy is Vice President of Avaya Labs Research. He joined Bell Labs in 1991 and over the years has played a key role in defining and developing strategic technologies and applications for Avaya, and before that at Lucent Technologies and AT&T. His research expertise spans a number of technologies related to Unified Communications, including Context-Aware Communications, Communication Analytics, SIP, webRTC, and Real-Time Media technologies. He is recognized as an industry pioneer in IP Telephony and has been a key leader in the SIP community.

Krishnaswamy holds masters and doctorate degrees in computer science from Yale University and a bachelor's degree in technology from the Indian Institute of Technology Madras. He is the author of numerous scholarly papers and articles on a variety of communications-related topics and has been an invited speaker at many conference and industry events. He holds 32 granted US patents.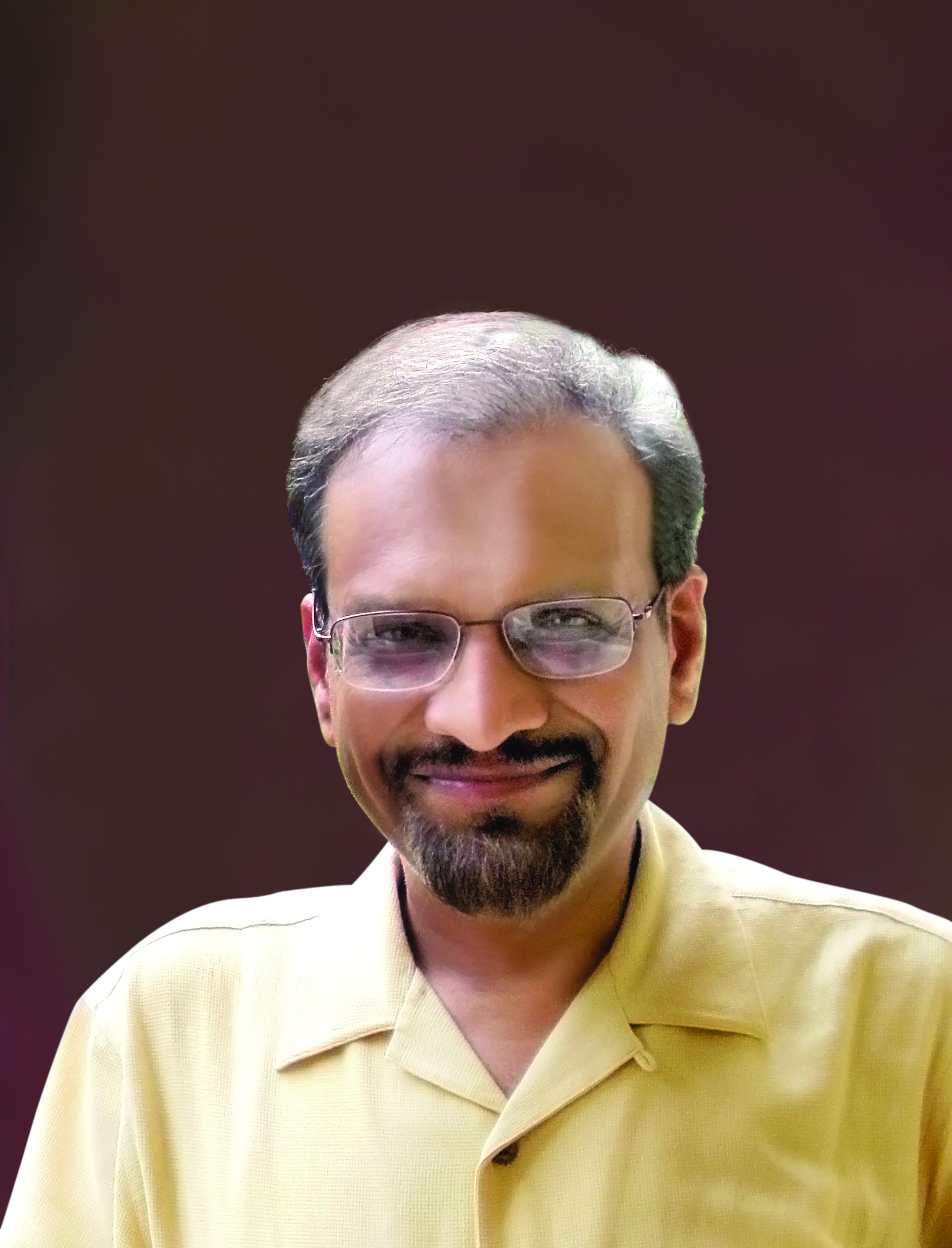 Sudhir Dixit

, Chairman of the Vision Committee and Vice Chairman of the Americas region of the Wireless World Research Forum (WWRF)


Title:
5G Enabling the Vehicular Communications Market: WWRF's Ways Forward on V2X
Abstract:
In this talk we first present an overview of the Wireless World Research Forum (WWRF), and discuss how the vertical industries would thrive in an era of 5G networks. Then we present the ITU's vision and requirements on 5G. This is followed by a new concept that WWRF is embarking on that we call Vertical Industry Accelerators (VIA) Working Groups or platforms. The first VIA that WWRF is launching is called V2X (Vehicle-to-Anything), which we will present briefly. Finally, we summarize how the approach of VIA-WG would bridge the gap between automotive and telecom industries, and can be replicated by other industry verticals.



Biography:

Sudhir Dixit is Chairman of the Vision Committee and Vice Chairman of the Americas region of the Wireless World Research Forum (WWRF). He was a Distinguished Chief Technologist and CTO at Communications and Media Services (Americas), HP Enterprise Services since December 2013, and is based in Palo Alto, CA, and prior to this he was the Director of HP Labs India since September 2009. From June 2009 to August 2009, he was a Director at HP Labs in Palo. Prior to joining HP Labs, Sudhir held a joint appointment as a Chief Technology Officer at the Centre for Internet Excellence and a Research Manager at the Centre for Wireless Communications in Oulu, Finland. From 1996 to 2008, he held various positions with leading companies, for example, BlackBerry as Senior Director, Nokia and Nokia Networks in the United States as Senior Research Manager, Nokia Research Fellow, Head of Nokia Research Center (Boston), and Head of Network Technology (USA). From 1987 to 1996, he was at NYNEX Science and Technology and GTE Laboratories (both now Verizon Communications).
Sudhir has 21 patents granted by the US PTO and has published over 200 papers and edited, co-edited, or authored six books (Wi-Fi, WiMAX and LTE Multi-hop Mesh Networks by Wiley (2013), Globalization of Mobile and Wireless Communications by Springer (2011), Technologies for Home Networking by Wiley (2008), Content Networking in the Mobile Internet by Wiley (2004), IP over WDM by Wiley (2003), Wireless IP and Building the Mobile Internet by Artech House (2002)). He is presently on the editorial boards of IEEE Spectrum Magazine, Cambridge University Press Wireless Series and Springer's Wireless Personal Communications Journal and Central European Journal of Computer Science (CEJS).
From 2010 to 2012, he was an Adjunct Professor of Computer Science at the University of California, Davis, and is now a Docent (Adjunct Professor) of Broadband Mobile Communications for Emerging Economies at the University of Oulu, Finland. A Fellow of the IEEE, IET, and IETE, Dixit received a Ph.D. degree in electronic science and telecommunications from the University of Strathclyde, Glasgow, U.K. and an M.B.A. from the Florida Institute of Technology, Melbourne, Florida. He received his M.E.


Gagan Puranik
,
Director of Software Defined Network (SDN)


Title:

SDN-Enabled WAN in Carrier Networks



Abstract:

SDN and NFV initiatives are important to Verizon and other network operators because we are seeing demand for increased bandwidth without corresponding increases in revenues. Consumers of that bandwidth aren't necessarily willing to pay more for it. The traditional ways of building networks, using purpose-built hardware in networks engineered for peak traffic demand, don't work in this new paradigm. This paradigm shift affects many operators and suppliers; therefore the solutions necessary to drive the technological shift must be well coordinated. Having a standard version of SDN is "a prerequisite" to deployment, because Verizon needs to be sure that whatever it deploys can interoperate not only with other pieces of its network but also future networks. This multi-year effort is designed to allow Verizon and its partners to be far more efficient, resilient, and dynamic with its service offerings through:
- An increased reliance on software, not dedicated HW
- More frequent deployment of new services through small scale trials and shorter release cycles
- Embracing a "fail fast" mentality that will allow VZ and its partners to take smart risks, and pivot quickly in those instances where we don't exactly hit the mark.

At Verizon this technology shift will include:
- Hardware-software separation
- User plane - control plane separation
- Automated FCAPS
- Micro releases
- Automated testing/deployment
- Real-time automated resource management - configuration and capacity management
- Network programmability via open APIs



Biography:

Gagan Puranik is Director of Software Defined Network (SDN) Architecture Planning for Verizon. He is responsible for collaborating with wireless, wireline, and capital planning teams on all functional and service level migrations tied to a software-based architecture. This includes strategic design standards implementation, and industry engagement.
Over his last 18 years with Verizon, Gagan has held numerous leadership positions in various parts of the business. Gagan's most recent assignments include leading Verizon's Phase 4 LTE Trials, which took place in Boston, and helping to foster the rapid adoption of LTE at Verizon's Innovation Centers, which are designed to spur the growth of new business.

Gagan has been issued 5 US patents. He earned a Bachelor's Degree in Computer Engineering from University of Mysore, India and a Master's Degree in Computer Science from Mississippi State University. He earned his MBA from Belhaven University and attended "Leading Product Innovation" from Harvard Business School.





Rita Marty,
Executive Director with the AT&T Chief Security Office

Title:
AT&T's Software Defined Network (SDN) and Network Function Virtualization (NFV) Transformation

Biography:
Rita Marty serves as an Executive Director with the AT&T Chief Security Office. Rita has 15 years of experience and has held various positions in AT&T. In her current role, Rita is responsible for developing the security architecture and framework for Mobility, Network Virtualization based on the User Defined Network (UDNC), and Emerging Services including Connected Car, Digital Life, U-Verse, etc.

Rita served as a member of the CTO Technology Council chartered to provide technology thought leadership for AT&T and the partner community that makes up AT&T Technology Ecosystem. She led strategic initiatives to accelerate innovation through internal rapid development efforts and focused industry collaborations.

In her previous role, Rita was responsible for defining the target architecture for the Mobility Network and driving innovation in key Mobility growth areas. She led various service development teams focused on design and deployment of AT&T's Global Network in Europe and Asia Pacific. She also led the planning and operations for the Sydney Olympics broadcast on NBC.

Rita earned BS and MS degrees in Electrical Engineering from Rutgers University. She received an MBA in Finance from Rutgers University. She is a graduate of the AT&T Accelerated Development Program and the AT&T Leading with Distinction Leadership Program.

In addition to her technical contribution, Rita is an advocate in fostering the development of women in science and engineering. She served on the board of Woman of AT&T South Jersey Chapter as a Public Relations Officer. She continues to mentor woman in engineering and science and sponsors various events to recruit children to science, technology, and engineering, and math (STEM) fields.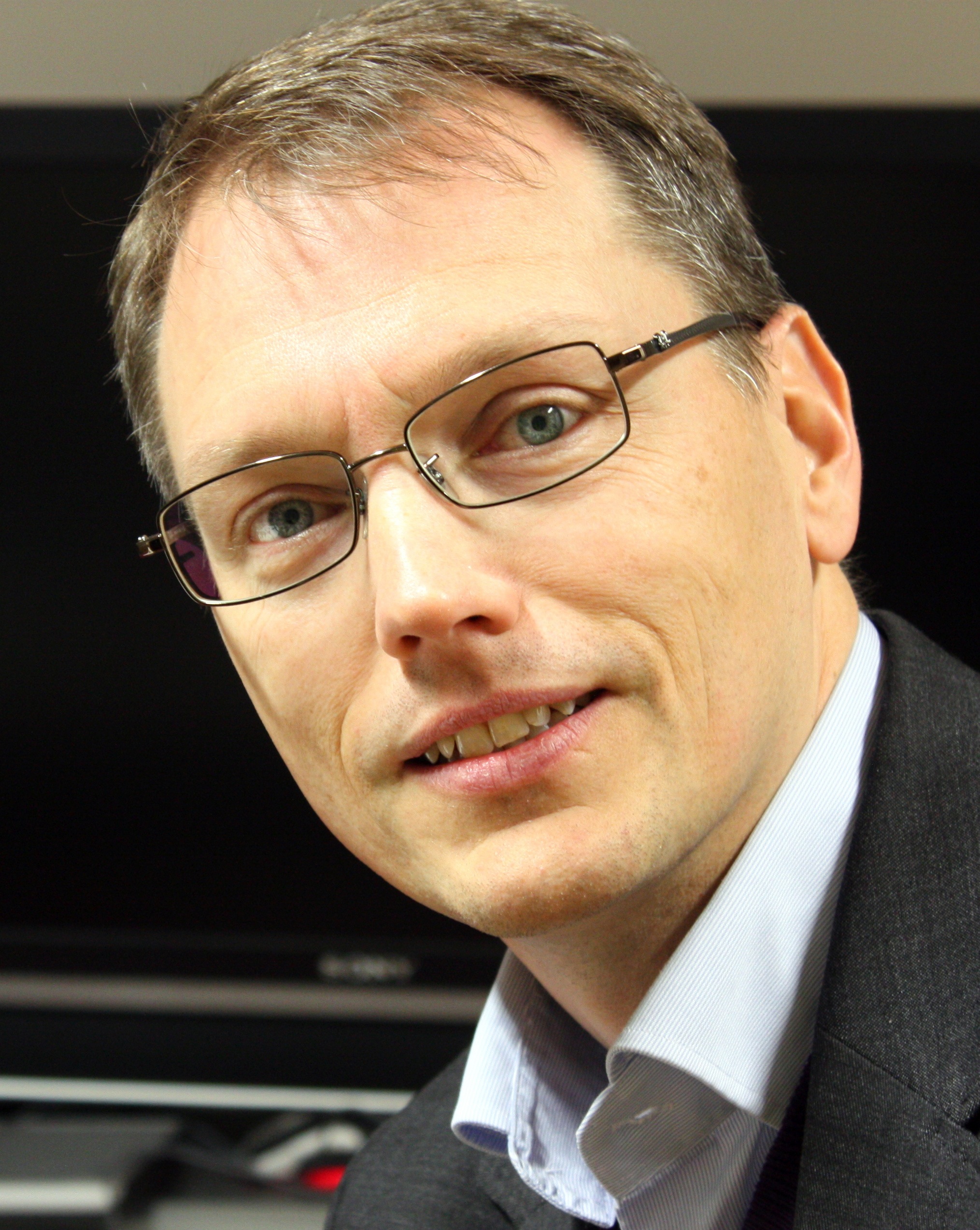 Martin Korling,
President, Ericsson Labs
Title:
Building a Cloud for the Networked Society

Biography:
Martin Körling is leading the Ericsson Cloud Product unit in Silicon Valley, developing cloud software stack products and collaborating in the ecosystem with leading customers, start-ups and industry partners. Prior to that, Martin was leading Ericsson Research in Silicon Valley. Previously, at several leadership positions, Martin has been driving the buildup of software and services innovation activities within Ericsson, for example, leading the creation of labs.ericsson.com, and concept development in the areas of Internet-of-things, Network APIs, and Web-TV. He has also been working in the venture capital industry. Martin has a PhD in Theoretical Physics from the Royal Institute of Technology, Stockholm, Sweden. Outside work interests include sailing and outdoor activities in general, recently trying out surfing.
Download a Sarnoff Poster