Keynote Speakers

Marcus Weldon
President of Bell Labs and Corporate Chief Technology Officer
Alcatel-Lucent
Title: Networking The Next Technology Revolution
Abstract
: We are at the dawn of a new phase in human existence, driven by the sixth technology revolution of the modern era. This era will be characterized by automation of processes, routines, and functions in a way that is personalized and contextually aware, allowing enterprises and individuals alike to manifestly increase the efficiency with which they operate and effectively 'create time' to explore other interests, avenues and options. This profound shift will be catalyzed by the digitization of everything but will be driven by the
connection
of everything and everyone and the advent of augmented intelligence to assist in the necessary critical thinking and knowledge creation. As such, the network will once again play a profoundly important role in the transformation, as has been the case in all recent technological revolutions. This talk will discuss and describe this new reality and different scenarios and outcomes.
Biography: As President of Bell Labs and Corporate Chief Technology Officer, Marcus Weldon is responsible for coordinating the technical strategy across the company and driving technological and architectural innovations into the portfolio.
Marcus is considered one of the luminaries in our industry in terms of the clarity, depth and breadth of his vision, and he has a phenomenal track record in terms of picking the right technological disruptions and opportunities, from vectoring in Access, to the evolution to LTE overlay and Small Cells, to the emergence of virtualization and SDN as profound industry changing forces. He is now combining this vision with the power of Bell Labs, to create an unrivalled innovation engine for Alcatel-Lucent.
Commenting on this joint role, Marcus said: "We are in an unique period in the ICT industry, where the degree of change is unprecedented, driven by the revolution around delivering Cloud-based media, content and services to an ever-growing number of mobile devices, anywhere, anytime. The challenge behind doing this requires 10-100x changes in performance and cost per bit. These types of big challenges are where Bell Labs has always come to the fore and solved the key problems in industry-redefining ways. So, needless to say, it is a truly exciting time to take on the leadership of Bell Labs, the place where I started my career and where I learned first-hand the incredible talent and innovative power of the organization and the people. I have remained deeply involved with Bell Labs throughout my career as a CTO, and I am thrilled now to have the chance to combine a leading vision for the future of our industry with the leading ICT industrial innovation engine for the last 85+ years."
Marcus holds a B.S in Chemistry and Computer Science from King's College, London, and a Ph.D. degree in Physical Chemistry from Harvard University. In 1995, he joined the Physics Division at AT&T Bell Labs as a post-doctoral researcher, before becoming a Member of Technical Staff in the Optical Materials Division. He won a series of scientific and engineering society awards for his work on electronic and optical materials.
He is a member of the Executive Board of ATIS (Alliance for Telecommunications Industry Solutions) and a member of the FCC Open Internet Advisory Committee, as well as an advisor to select Venture Investment Funds.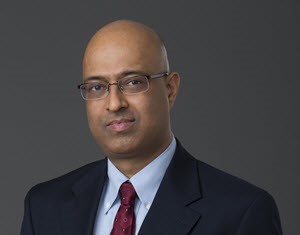 Sanjay Macwan,
SVP & CTO for Media Labs - NBC Universal
Title: Media and Technology Innovation
Biography: Sanjay Macwan serves as Senior Vice President & Chief Technology Officer, Media Labs, NBCUniversal. In this role, Macwan leads Media Labs, an industry leading technology incubator and accelerator driving innovation across NBCUniversal's global businesses, including TV, Films, Digital, and Theme Parks. His team is also accelerating the culture of innovation within NBCUniversal—introducing a crowd-sourcing ideation platform in which all employees can participate; pioneering media technology hackathons that invite outside developers, designers and entrepreneurs to innovate for our businesses; and engaging with the global technology ecosystem, including startups, the venture capital community, and academic research groups, to keep NBCUniversal ahead of a rapidly changing media technology environment.
As CTO, he also leads a company wide patent creation effort with the goal of creating a critical mass of strategic patents for the company. Macwan is based at the NBCUniversal Technology Center in Englewood Cliffs, NJ.
Prior to joining NBCUniversal, Macwan served as Vice President, AT&T Chief Technology Officer and headed the CTO Technology Council, which incubated highly successful programs such as AT&T Foundry, a series of innovation centers that collaborate with global technology start-ups and the VC community; The Innovation Pipeline (TIP), an industry leading innovation platform; and the team that was responsible for strategic analysis of key ecosystems of web, ad/search, communications, social networks, and content.
Macwan serves on a Technology Advisory Council of top Silicon Valley VC firm, KPCB, and on the Customer Advisory Board of a NYC startup, Kindling, Inc. He has also served on the Industry Advisory Board with Ericsson, the advisory boards of the Georgia Tech Information Security Center, National Association of State CIOs (NASCIO), and successful startups such as Arcturus and Mu Dynamics (acquired by Spirent).
Macwan holds 29 patents, and has an additional 16 patent applications in process in key areas of multimedia, mobility, location based services, cloud, CDN, information security, and IPTV.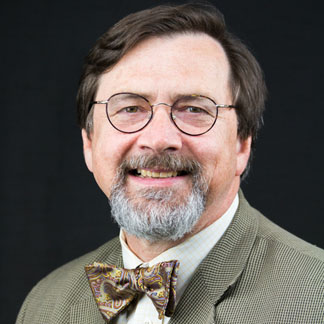 Steven Wright Chair ETSI's Industry Specification Group on Network Function Virtualization
Title: The Industry Transformation that is Network Function Virtualization
Abstract: Converging technology and economic trends have lead the service provider community to embark on a significant transformationof their operations and infrastructures. Recent industry progress is reviewed in this talk.
Biography: Dr Wright chairs ETSI's Industry Specification Group on Network Function Virtualization and was a contributor to a number of the influential operator white papers on NFV.
Spanning 30+ years in the communications industry, and 4 different countries, his career has involved a number of roles including research, development, program management, product management and university faculty; and resulted in 30+ patents and a number of diverse publications.
Dr Wright has negotiated technology agreements at organizations including ITU-T (a UN agency), NTIA, IEEE, IETF/ISOC, ATIS, ETSI, P4PWG, CEA, OIF. He has also conducted research and developed IP network architectures considering technologies including MPLS, QoS, IPTV and access infrastructure.
Dr. Wright is a named inventor in more than 30 US patents. He has taught as adjunct university faculty; presented his research at international conferences in Europe, Asia, Australia and the USA; and continues to serve on committees for a several conferences. His peer-reviewed publications range across topics including Quality of Service APIs, Open Source, Online Games, Network Architecture, Marketing Professional Services, Investment Risk Analysis, Internet Domain Name Trademarks, and Patent Licensor's Obligations during Bankruptcy. He is a member of the State Bar of Georgia. He also received an Award of Merit from BSA for service as a Scoutmaster.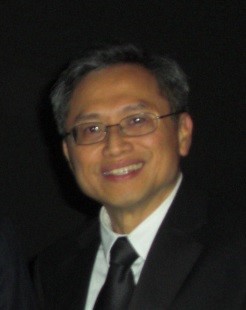 Nirwan Ansari
Distinguished Professor of Electrical and Computer Engineering, New Jersey Institute ofTechnology>
Title
Greening the Last-hop Access
Abstract:
A variety of bandwidth-hungry applications and services such as high-definition television, video streaming, and social networking are being deployed rapidly, thus leading to a continuous surge in bandwidth demand across networking infrastructure, notably the access portion (last-hop access). Thus, both wireline and wireless telecommunications operators are driven to upgrade their access networks to provide broader bandwidth for their subscribers. Upgrading the provisioning capacity of access networks leads to a dramatic increase of energy consumption. Moreover, owing to the direct impact of greenhouse gases on the earth environment and the climate change, the energy consumption is becoming an environmental and thus social and economic issue. Therefore, it is important to design and build energy efficient high capacity access networks. This talk will highlight the roadmap in designing energy efficient access networks, cover the state of the art on greening wire and wireless access networks including renewal energy powered networks, and provide a discussion alluding to the 5G development.
Acknowledgement:
This work has been supported in part by the National Science Foundation under grants

CNS-



Biography:

Professor Nirwan Ansari received BSEE (summa cum laude with a perfect GPA) from the New Jersey Institute of Technology (NJIT), MSEE from the University of Michigan, Ann Arbor, and PhD from Purdue University, West Lafayette, IN. He is Distinguished Professor of Electrical and Computer Engineering at NJIT, where he joined in 1988. He has also assumed various administrative positions at NJIT. He has been Visiting (Chair) Professor at several universities including as High-level Visiting Scientist of 111 Base at Beijing University of Posts and Telecommunications.
Prof. Ansari is authoring Green Mobile Networks: A Networking Perspective (Wiley, 2016) with T. Han, authored Media Access Control and Resource Allocation (Springer, 2013) with J. Zhang and Computational Intelligence for Optimization (Springer, 1997) with E.S.H. Hou, and edited Neural Networks in Telecommunications (Springer, 1994) with B. Yuhas. He has also (co-)authored over 450 technical papers, over one third of which were published in widely cited refereed journals/magazines. He has guest-edited a number of special issues, covering various emerging topics in communications and networking. His current research focuses on green communications and networking, cloud computing, and various aspects of broadband networks.
Prof. Ansari has served on the Editorial Board and Advisory Board of over ten journals, including as a Senior Technical Editor of IEEE Communications Magazine (2006-2009). He was elected to serve in the IEEE Communications Society (ComSoc) Board of Governors as a member-at-large (2013-2015). He has chaired ComSoc technical committees, and has been actively organizing numerous IEEE International Conferences/Symposia/Workshops, assuming various leadership roles. He frequently delivers keynote addresses, distinguished lectures, tutorials, and invited talks. Some of his recognitions include IEEE Fellow (Class of 2009), several Excellence in Teaching Awards, a couple of best paper awards, Purdue University Outstanding Electrical & Computer Engineer Award (2015), NCE Excellence in Research Award (2014), ComSoc AHSN TC Outstanding Service Recognition Award (2013), NJ Inventors Hall of Fame Inventor of the Year Award (2012), Thomas Alva Edison Patent Award (2010), and designation as an IEEE Communications Society Distinguished Lecturer (2006-2009). He has also been granted twenty-five US patents.