Meeting Locations

Below are directions and map links to our more common meeting locations.
Underwriters Laboratories:
Directions: Approach exit #280 on US-40

Take exit #280/DAVIS DR onto DAVIS DR toward I-85/US-70 (North) - go 0.6 mi
Turn onto LABORATORY DR Go all the way to the end of Lab Drive and you will enter UL (12 Laboratory Drive). Follow the signs to UL University by turning right and going past the Visitor Lot (Photo 1). Park in the Main Lot in front of the Building 2 (Right building of the facility) and enter through the Main Entrance. There you will see signs to ULU. Take the elevator to the 3rd Floor and you will now be in ULU. There is no badge access through the Lower Lobby Main Floor.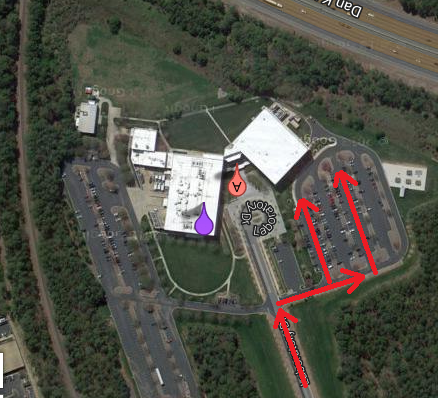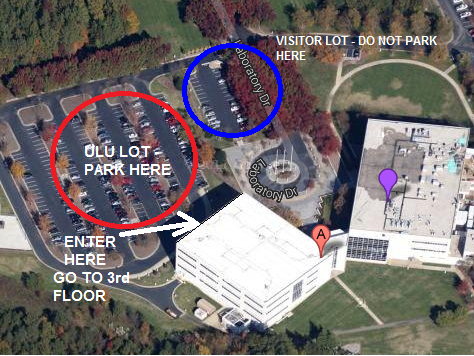 Tekelec: (5200 Paramount Pkwy, Morrisville, NC 27560-8499)
Directions: (Google Map Here)

Paramount Parkway can be accessed from Perimeter Park Drive off of Airport Blvd, or from Carrington Mill Blvd. off of Hwy 54 (Chapel Hill Rd.) in Morrisville (just South of RTP).

IBM (3039 Cornwallis Drive, RTP):
Directions:
IMPORTANT: We will need your RSVP if you interested in attending, since we have to obtain a badge for you before the meeting date. Please RSVP to the meeting host.

* I 40 West towards Durham
* Exit 280 Davis Drive
* Turn Right on to Davis Drive
* Drive to the first Traffic Light. Go through the Traffic Light. You are now entering the IBM Main Site. Visitors stay to the right. If you are stopped by the guard, just tell them that you are meeting Eric Schumann (or appropriate meeting host) at Building 061 for an IEEE EMC Tour.
* Once past the Guard House, take the first Right.
* Drive about an eighth of a mile or so and than take a left
* Drive about 500 feet and you will see plenty of parking. You may travel about of an eight of a mile for another closer parking lot.
* Park and walk to Building 061. IBM meeting hosts will meet you at the door and escort you to the lab.

* Link to map of the IBM Main Site