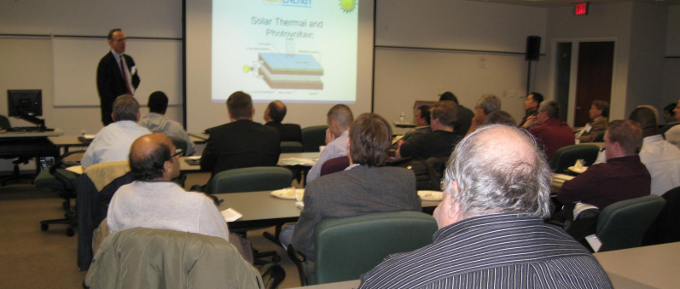 The Fall Section Conference will be an evening conference where all technical chapters will provide technical speakers.
Please note that our conferences are non-surplus events, i.e. they are not "fund raisers". The Section does not make money on these events. Instead, these event are put on by volunteers as a benefit to IEEE members. We attempt to break even on the conference. See the registration page for prices. If you are member and would like to volunteer at the conference, see the volunteers page.
This conference is organized by the IEEE Southeastern Michigan Section.
Professional Activities covers topics such as:
Careers, Jobs, and Resumes
Communication
Leadership
The conference often offers 1-hour talks in these professional development topics. See this year's Program-At-A-Glance for details. If you have suggestions for topics, or would like information about volunteering as a speaker, see our volunteer page for conference committee contacts.
Take the Conference Survey
How did you find out about the conference? Tell us! Take the conference survey (coming soon).
Dec. 28, 2011

Keynote Speaker Announced

January, 2012

Call for Posters




Call for Speaker Nominations

April, 2012

Official announcement of conference at Spring Section Conference

September 1, 2012

October 15, 2012
Early Registration Ends
Late Registration Begins
October 25, 2012 (new)
Poster Session Abstracts Due
October 29, 2012
Last day to get info into printed program booklet
November 1, 2012
Late Registration Ends (Last day to purchase dinner)
November 2, 2012
Technical Sessions Registration Only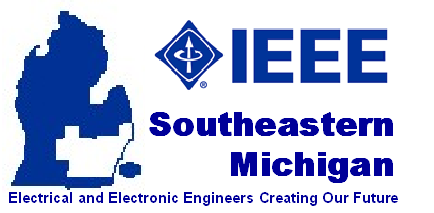 The IEEE Southeastern Michigan (SEM) Section celebrated it's 100th Anniversary in 2011. Read more on the Section History page.
In IEEE, the terms "Chapters" and "Section" mean different things. Sections are geographical areas -- they are the main organization for the local area. Our IEEE Section (here in Southeastern Michigan) is called Southeastern Michigan (SEM) Section. Our Section covers a large area around the cities of Detroit, Windsor, Lansing, and Ann Arbor.
Every IEEE member, including every student member, is a member of a Section, which is determined by the member's current address. The Sections are govered by the IEEE Member and Geographic Activites (MGA) board. Your Section does lots of local activities, and needs lots of help from local volunteers like you. Helping your Section increases your return on your investment in membership dues. (How? Find out by volunteering.)