Program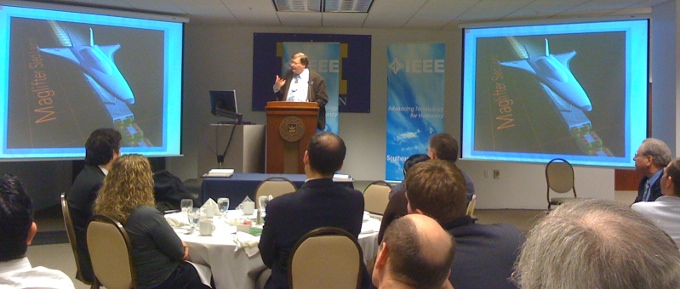 The main part of the conference is the technical program. The talks are presented by the Technical Chapters ranging from antennas, circuits, controls, EMC, computers, robotics, and more. Speakers include distinguished lecutures from technical societies, as well as professional activities presentations covering soft skills, careers, and jobs .
The conference program runs in three parts:
The two Technical Sessions run in series, one at 5pm and one at 6pm.
The program schedule allows time after the technical sessions for networking and vendor tables.
The finale of the evening is dinner and the keynote talk.
Keynote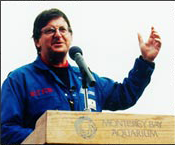 The Keynote Speaker will be Graham Hawkes of Deep Flight Submersibles . The topic will be "Unique Vehicles: Submarines that Fly". ( Read more )
We plan to hold five tracks and two sessions. Attendees have their choice of one of the five speakers at 5pm and one at 6pm. The Program-At-A-Glance will show you the entire evening technical program session tracks. You wil find the detailed abstracts and speaker biographies on the speakers page. (Read more)
Links to technical material that relates to the technical topics that will be covered in the technical presentations.
Posters
We invited students to participate in the poster session at the conference. See the Call For Posters page for details. (Read more)
Dinner will start at 7:30pm, and will continue through the keynote address. See the technical program overview for a complete listing of the evening schedule.
Dinner menu to be announced.