KEYNOTE1: Cyber Security Defense: Challenges & State of the Art Monday, May 21, 2012 at Ballroom A, 8:50am - 9:49am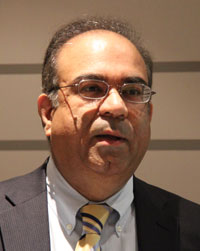 Parag Pruthi, Ph.D. Founder, Chairman, and CEO Niksun Abstract: Malware is "software designed to disrupt computer operation, gather sensitive information, or gain unauthorized access to computer systems". Malware growth rates are exponential and new vulnerabilities are being exploited every day. New modes of computing, such as mobile devices and cloud computing, offer new attack opportunities. Attackers are often motivated by financial gain but may also prepare for cyberterrorism or espionage. These new attacks require improved methods of surveillance, detection and protection. As part of his keynote talk, Dr. Pruthi will provide an overview of the threat landscape and its implications on society. He will cover current as well as advanced methods of defense against such persistent attackers. Biography: Dr. Parag Pruthi is widely recognized as the founding father of packet capture, stream to disk, bit vacuum, and other similar technologies which he brought to market in 1997 as NetVCR. He is also widely accepted as one of the leading innovators in the field of cyber security. In 2001 he introduced the NetDetector as the only device in the world capable of multi gigabits per second line rate recording and simultaneous analysis, reconstruction and replay in order to discover the source of security incidents and identification of potential information leakage. This invention led to the creation and growth of the field of network forensics. Recognized as one of the foremost experts in advanced cyber security technologies, Dr. Pruthi advises on cyber defense strategies with some of the highest levels of governments and enterprises around the world. He is a frequent speaker on cyber security issues, including keynotes to delegates from across 28 NATO nations, agencies, and strategic commands at the NATO Information Assurance Symposium 2010 and 2011. Dr. Pruthi holds a Bachelor's degree in Electrical Engineering and a Master's in Computer Science from Stevens Institute of Technology. He also has a Doctorate in Telecommunications from The Royal Institute of Technology, Stockholm, Sweden, and his thesis, "An Application of Chaotic Maps to Packet Traffic Modeling," was the first to apply chaotic and fractal or self-similar systems to accurately model the seemingly erratic nature of network traffic. Dr. Pruthi has received many honors, is interviewed frequently by news and media and asked to write various articles on a diverse set of topics. Notable were his interview with General Norman Schwarzkopf on Cyber Security which aired on CNBC and various other media outlets; cover story "Securing You Against The Unknown" in Silicon India Magazine's September 2011 issue; feature cover story in CIO Review's inaugural issue (April-May 2012); and a chapter on "Delivering a Long-Term Vision for Software" in the "Inside The Minds" series on "Growth Strategies For Software Companies." In addition to a host of awards, his most cherished award is that from his peers at the IEEE who honored him with the IEEE Region 1 Award of Managerial Excellence for his Leadership, Entrepreneurship, and Cybersecurity Vision.
KEYNOTE2: Interference Cancellation Systems (ICS) in a Saturated Electromagnetic Spectrum in Tactical Applications Monday, May 21, 2012 at Ballroom A, 7:15pm - 8:14pm

Robert G. Holland, PhD Vice President of Engineering L-3 Communications, Telemetry East (TE) Abstract: In contemporary warfare situations, Electronic Warfare (EW) or Electromagnetic Spectrum Superiority is crucial. A critical component of EW in today's tactical environment is RF jamming which is a crucial defense technology that protects military vehicles and personnel from remotely detonated Improvised Explosive Devices (IED) as well as disrupting the adversary's communications or signal detection capabilities. For unhindered missions, ultimate protection, and information dominance, an ICS is required that allows existing jamming, communication, and SIGINT equipment to operate in harmony. This talk will review the present state of the art for Active and Passive Interference Cancellation systems. We will begin with conventional ICS techniques such as RF or Electronic Cancellation and progress to newer technologies such as Digital and Optical Cancellation. A comparison of the performance of these techniques will be discussed as well as the advantages and disadvantages of the alternatives will be presented. Finally efforts underway at L-3 Telemetry East in the area of Interference Cancellation will be presented and reviewed in the context of maintaining Spectral Superiority in a Tactical Environment.
Biography: Dr. Robert G. Holland has served as Vice President of Engineering of L-3 Telemetry-East since September 2009. Prior to joining L-3 Telemetry-East in 2009, Dr. Holland has a 25-year career in engineering in defense and commercial communication firms. He served as Vice President of Product Development at Ulticom, Chief Engineer and Director at L-3 Communications Systems East, as well as numerous technical and management positions of increasing responsibility. Dr. Holland holds a Bachelor's of Science degree in Electrical Engineering from Rutgers University, a Master's of Science degree in Electrical Engineering from Villanova University, a Master's of Science degree in System Engineering from the University of Pennsylvania, and a Doctorate in Electrical Engineering from the University of Pennsylvania. Dr. Holland was involved in the US Space Station program from its inception, contributed to the US Space Shuttle Program, and worked on a number of secure voice/data wireline and wireless equipment programs in both commercial and government programs. He has authored numerous technical publications and has served as a visiting scholar at Villanova University as well as an adjunct professor at New Jersey Institute of Technology.
KEYNOTE3: Technologies for Smarter Wireless Networks Tuesday, May 22, 2012 at Ballroom A, 1:15pm - 2:14pm

Kang-Won Lee, Ph.D. Manager, Wireless Networking Department IBM T. J. Watson Research Center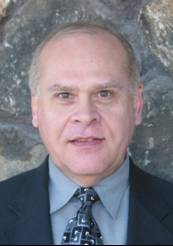 Seraphin Calo, Ph.D. Manager, Policy Technologies Department IBM T. J. Watson Research Center Abstract: Mobile data traffic is fast growing due to the huge success of smart phones and tablets. This trend is imposing significant challenges to wireless network operators and service providers. In short, they need to find ways to handle the increased data traffic, while maintaining a good quality of service for their users. Addressing this problem demands the integration of IT technologies and wireless networks: understanding the mobile data characteristics, performing real-time data analytics to discover important trends, and applying bandwidth saving and optimization techniques at various layers to improve network performance. The future wireless networks can also enable smarter network services based on user location and mobility information, and new networking services such as M2M communications and federated networking. Such capabilities are key foundations of Smarter Planet solutions. Technological efforts in this space by IBM Research and its partners will be presented in this talk.
Biographies: Kang-Won Lee is a Research Staff Member and Manager of Wireless Networking Department at IBM T. J. Watson Research Center. He received a Ph.D. in Computer Science from UIUC in 2000, and a B.S. and a M.S. in Computer Engineering from Seoul National University. At IBM he has been leading global labs under the Smarter Wireless Big Bet, orchestrating the research effort by more than 100 people in IBM. Outside IBM he has been Industrial Technical Area Leader for the wireless networking area in a government funded multi-disciplinary research program, called ITA, comprising more than 20 academic, industrial, government research organizations ($27M funding). Recently he has been Principal Investigator for a multi-year NIST project on Cloud Computing. He has more than 80 technical publications and a large body of intellectual property (15+ issued, 50+ patent applications). He received several awards for his work including the prestigious IBM OTA Award. He is an ACM distinguished scientist and IEEE senior member. Seraphin Calo is a Research Staff Member at IBM Research and currently manages the Policy Technologies group within that organization. He received the M.S., M.A., and Ph.D. degrees in electrical engineering from Princeton University, Princeton, New Jersey. He has worked, published, and managed research projects in a number of technical areas, including: queueing theory, data communications networks, multi-access protocols, expert systems, and complex systems management. He has been very active in international conferences, particularly in the systems management and policy areas. He is co-author of a book on Policy Technologies for Self-Managing Systems. Dr. Calo was one of the key individuals involved in the establishment of the International Technology Alliance (ITA) in Network and Information Sciences, a consortium of leading academic and industrial organizations in the United States and the United Kingdom. Dr. Calo has authored more than eighty technical papers and has several United States patents (twelve issued). He has received four IBM Research Division awards, and seven IBM Invention Achievement awards. His current research interests include: distributed applications, services management, and policy based computing.