Closing Ceremony
Carribean Ballroom, Friday, October 21, 2011
06:30 p.m. - 07:30 p.m.
IUS 2011 will hold a Closing Ceremony on Friday, October 21, 2011, 18:30-19:30 in the Carribean Ballroom. The Closing Ceremony will mark the official close of the contributed Technical Program of IUS 2011. We invite all participants of the Ultrasonics Symposium to join us and enjoy some refreshments which are sponsored by PZFlex (www.pzflex.com). The highlight of the Closing Ceremony will be a presentation by Prof. Hunt from Georgia Tech on Application of SAW Devices for Bio and Medical Sensing.
The Closing Ceremony presents an opportunity for the IUS 2011 Organizing Committee to thank all the attendees for their contributions to making IUS 2011 a success. We will also introduce the IUS2012 Organizing Committee so that they can tell you all about next year IUS 2012 in Dresden, Germany.
William D. Hunt: Acoustic Based Biosensors - A Window Into the Soul of Biology
There are a variety of biosensor approaches in the literature - all with the express intent of transducing some biochemical interaction into an electrical signal. A typical embodiment requires that one first immobilize a molecular recognition element, e.g. an antibody, onto the device surface. When an antigen binds to the antibody the surface physical properties of the device are perturbed, resulting in a change in the electrical signal from the device. For optical biosensors, such as surface plasmon resonance or fiber optic sensors, the operative physical property is the dielectric permittivity of the antibody-antigen space. For acoustic-based biosensors the physical properties perturbed can include mass attachment and stiffness changes in the antibody-antigen space. If we look more closely into the world of biology, we find that every biomolecular event has three essential components: i) molecular recognition, ii) conformational change and iii) ATP (adenosine triphosphate) as an energy source. The beer you will be drinking during this talk would not be possible if the yeast (e.g. Saccharomyces cerevisiae) involved in the brewing did not actively engage in the use of molecular recognition, conformational change and ATP. Acoustic wave biosensors inherently probe i) and ii) of this canonical set of molecular biology. In this talk we will present more on the underlying molecular biology. In addition we will discuss work from our lab at Georgia Tech as well as from labs around the globe where acoustic-based biosensors are being used to tease out information regarding the details of biomolecular events. The seeds of this approach have been laid in theoretical work within the UFFC community as well as those who have delved into digital radio in such areas as QAM (quadrature amplitude modulation) systems.
Biography of the Author Prof. William D. Hunt: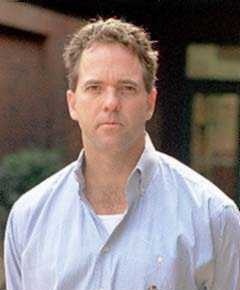 William D. Hunt, Ph.D. is Professor of Electrical Computer Engineering at the Georgia Institute of Technology and is Adjunct Professor in the Department of Hematology and Oncology at the Emory University School of Medicine. He runs the Microelectronics Acoustics Group at Georgia Tech and has a diverse collection of graduate students which has included students from Electrical Engineering, Biomedical Engineering and Chemistry.
He joined the electrical engineering faculty at Georgia Tech following completion of his Ph.D. degree. Special recognitions he has received include the NSF Presidential Young Investigator Award in 1989, the DuPont Young Faculty Award in 1988, the University of Alabama Distinguished Engineering Fellowship in 1994. Dr. Hunt was a Rhodes Scholar Finalist in 1975. His "dog on a chip" invention which is a chip which can do specific molecular recognition of compounds in the vapor phase garnered world-wide press culminating in Dr. Hunt's appearance in the January 12, 2004 issue of Time Magazine in their inaugural article on Innovators. His area of expertise is in the area of Microelectronic acoustic devices for wireless applications as well as chemical and biological sensors based on this technology. He has published over 70 papers in refereed journals and conference proceedings. He holds 8 US patents and 6 provisional patents. He is a Senior Member of the IEEE and served as a Distinguished Lecturer for the IEEE Sensors Council from 2006 to 2008 and is currently serving as a Distinguished Lecturer for the IEEE Ultrasonics, Ferroelectrics and Frequency Control Society.