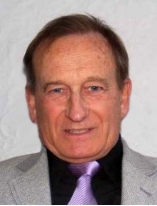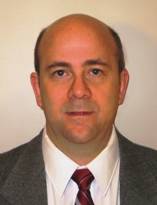 Invitation
Message from the General Chair
Every year when the worldwide IEEE ultrasonics family comes together, the local surroundings create a specific atmosphere for our gathering. In Dresden you will feel the special ambience of our venue: a unique city filled with internationally recognized theaters, museums, collections and music halls which will ideally frame our congress. Tradition and innovation merge to provide a creative spirit that gives wings to both art & culture, and - in our case - to research & science.
The Dresden conference will be a platform to present, communicate and discuss new ideas, challenges, and scientific results in the rich field of ultrasonics. In good tradition, all topic areas including medical ultrasound, physical acoustics, nondestructive testing, microacoustics, sensors and actuators, new materials, functional principles and technologies will be represented.
We will draw special attention to the conference within Dresden with its thriving research landscape of science and technology and, therefore, expect a high attendance at this truly international and prominent worldwide technical event in ultrasonics with participants from Germany, Europe, and the entire world.
It is noteworthy that Dresden will be the first city from the former Eastern Bloc group to organize and host the Ultrasonics Symposium. Needless to say, this conference is a reward made possible by the peaceful revolution in 1989. The Dresden Frauenkirche, a famous work of architecture that has become a symbol of peace and friendship following its relatively recent reconstruction will provide a wonderful venue for us to come together and enjoy the music, culture, and atmosphere Dresden is famous for.
Come to Dresden! Bring your colleagues, your friends, your spouses with you!

Manfred Weihnacht
Message from the Technical Program Chair

On behalf of the Technical Program Committee (TPC), I am thrilled to invite you to the 2012 IEEE International Ultrasonics Symposium to be held October 07-10, 2012, at the International Congress Center, in Dresden, Germany. Technical contributions are sought for this major international forum for Ultrasonics innovation and achievements on 5 broad topical areas, namely: Medical Ultrasonics; Sensors, NDE & Industrial Applications; Physical Acoustics; Microacoustics (SAW, FBAR, MEMS); Tranducers & Transducer Materials. Abstracts will be carefully reviewed by the Technical Program Committee according to the rules of abstracts submission.
Keeping the successful traditional events, the first day of the conference will feature top quality short courses featuring expert instructors, followed by the three days of technical sessions, which include the student paper competition, distributed in accordance to the major 5 broad topical areas. The posters of the finalists in this exciting spring force for innovation and creativity will also be on display in a specially designated area for the duration of the conference.
Dresden, as a venue, provides a great and inspiring combination of art, culture, history, and architecture, that will certainly satisfy the most demanding expectations! We have confidence that our outstanding technical program and your technical contribution are a great match to the Zwinger Palace in Theaterplatz, the opulent Semper Opera House, the recently restored Frauenkirche (Church of Our Lady), just to mention a few of the Dresden highlights, in making this the Ultrasonics event of the year! I hope we all share the same excitement! I am looking forward to seeing you this October in Dresden!

Mauricio Pereira da Cunha