Semiconductor Advanced Packaging Workshop 2015

7th SEPTEMBER 2015 | G HOTEL, PENANG
8th SEPTEMBER 2015 | SHANGRI-LA HOTEL, PUTRAJAYA
INTRODUCTION
Electronic packaging has undergone a tremendous evolution in terms of processes, concepts and technology to suit brand new applications in our everyday lives. These evolutions include key areas such as TSV and 3DIC integration. Miniaturization is a key word for most electronic packaging engineers, particularly when it comes to the Internet-of-Things (IoT). Such concepts lend new challenges for device packaging. The CPMT Malaysian chapter is organizing a 1-day Advanced Packaging workshop in Penang and Kuala Lumpur which visits 2 key areas of interest; advanced packaging for wearables and IoT. This workshop will examine the related technology trends, main market players and offer a prospective outlook on future growth in this area. Participants will be able to discuss the pros and cons of each packaging technology, related manufacturing issues and overall manufacturing/production process roadmap to resolve these issues. An introduction will also be offered on the packaging service suppliers and available state-of-the-art manufacturing processes, including supply chain patterns across foundry partners and OEMs. Key trends are examined, among them manufacturing roadmaps and production process roadmaps. This exciting workshop offers 2 talented speakers who will impart their knowledge on the attendees.
PART I – 8:30 AM – 12:00 NOON
LATEST TRENDS IN ADVANCED PACKAGING: DRIVING PACKAGE VOLUMES WITH MOBILE AND WEARABLE PRODUCTS
Ms. E. Jan Vardaman, the United States
Course Content
Advanced packaging will continue to be a critical factor in the successful introduction of next silicon technology nodes. The impact of packaging, assembly, and test is increasingly felt in the semiconductor industry and package choice is important in achieving device performance and form factor. Flip chip and wafer level packaging are some of the main package choices for expanding range of applications and device types.
This presentation examines application trends for packages, explains the many package choices and why each one is selected, and discusses growth trends for each package type.
PART II – 1:30 PM – 5:00 PM
INTERNET OF EVERYTHING – LATEST TREND, CHALLENGES, APPLICATIONS AND CASE STUDIES
Hamid Syed, Hong Kong
Course Content
According to the Cisco Internet Business Solutions Group, there will be about 15 billion devices connected by 2015, and around 40 billion by 2020, We are rapidly beginning to experience what we call the "Internet of Everything" (IOE): the intelligent connection of people, process, data, and things on the network. IOE makes all these connections more relevant and valuable. It's not the act of getting connected – or even the number of connections – that creates the value. Rather, it's the outcomes the connections make possible. The Internet of Everything is a $19 trillion global opportunity over the next decade.
Harnessing the Internet of Everything (IoE) promises breakthrough value for customers and stakeholders. However, to realize this value, organizations must transform their traditional supply chains to digital ones. Cisco is doing just that by experimenting with different areas of IoE - cloud, big data, analytics and mobility. These innovations and calculated risks offer the opportunity for breakthrough value in customer experience, productivity and operational efficiency. And the industry is taking note. In May, Cisco's supply chain was ranked No. 6 in the world, according to Gartner. The session will cover Cisco Supply Chain's innovation journey, its successes and challenges using multiple case studies involving Cisco and its eco-system partners.
REGISTRATION
Registration Fees
| | |
| --- | --- |
| Professionals (Early Bird before 15th August) | RM480.00 |
| Students (Early Bird before 15th August) | RM350.00 |
| Professionals (after 15th August) | RM580.00 |
| Students (after 15th August) | RM450.00 |
Special Offer: Free 1 seat for every 10 seats booking All payment must be made in Ringgit Malaysia and payable to IEEE CPMT MALAYSIA. Registration fee includes seminar, lunch, coffee breaks and a copy of the training material. (**registration fees are inclusive of GST)
Brochure can be downloaded here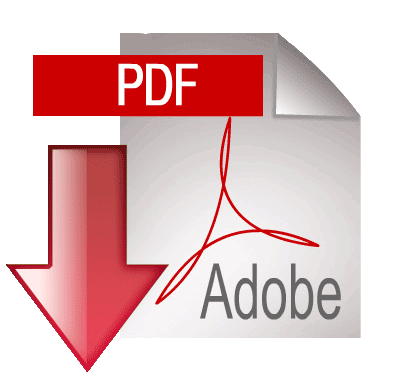 Submission of completed form (by email or fax) with your remittance to:
The Secretariat
IEEE CPMT Advanced Packaging Workshop
AZHAR ARIPIN PIDC
ON Semiconductor
SCG Ind. Malaysia Sdn. Bhd.,
Lot 122, Senawang Industrial Estate,
70450 Seremban, Negeri Sembilan.
Email : Azhar.Aripin@onsemi.com
Tel : 06–682 1059 /Fax : 06-678-2262