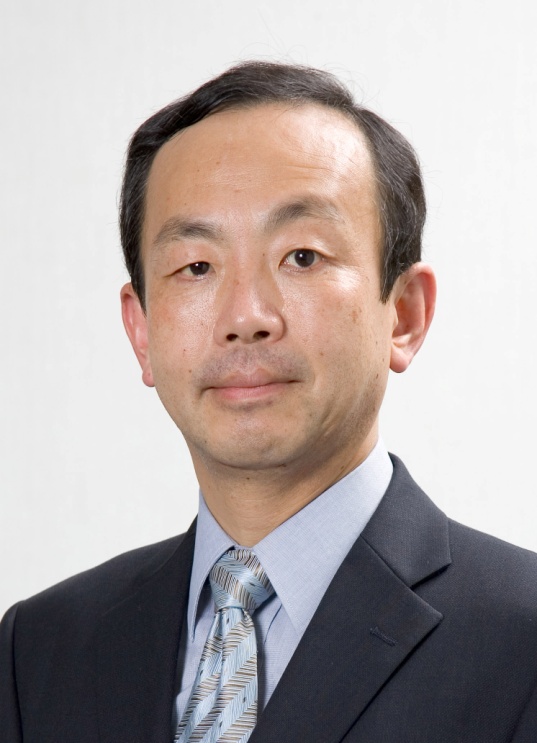 Abstract
Positron emission tomography (PET) is a powerful tool in molecular imaging research, and only PET probes have allowed us to visualize molecular function of endogenous proteins such as receptors, enzymes, transporters, etc. in human. Recent progress in optical imaging probes and autoradiography probes make tissue/cellular level protein expression imaging possible. In these high resolution images (<1 mm), "heterogenous" distribution of probes could be visualized in "homogenous" PET images.
Hypoxic tumor is resistant to radiation therapy and detection of hypoxic region is a key for the prognosis of therapy. Microscopic observation revealed that hypoxic region is a patchy mixture of high vasculature surrounded by proliferating cell layer, hypoxic cell layer then necrosis, and distance between blood vessel and necrosis is c.a. 0.3 – 0.5 mm. However, in PET study, we try to find a "hypoxic region" next to "necrosis region", using 5 – 8 mm resolution images.
Recently, a new Tau imaging agent, PBB3, has been developed. PBB3 is a phosphor and also can be labeled with C-11, so that PET, autoradiography as well as fluorescence images of PBB can be obtained. In PET, Tau accumulation was found in hippocampus region, but autoradiography and fluorescence images indicated sub-regional difference of PBB accumulation within hippocampus. To clarify the cause of disease and precise diagnosis of Tau-related diseases, sub-regional data is considered to be essential.
Inconsistency in the interpretation of PET images brings a limitation in our understanding of life and disease, even though PET is the only modality which can visualize molecular function of endogenous proteins in living human. Progress in PET technology has improved the resolution of PET for many years. Supra-high resolution PET (<1 mm) would be able to visualize such sub-regional differences in living human, and it would bring more precise understanding of life and disease.
Biography
Dr.Fujibayashi received the B.S., M.S. and Ph.D. degrees in Pharmaceutical Sciences from Kyoto University, Japan,in 1978, 1980 and 1986, respectively. He also received D.Med.Sci. degree in Medical Sciences from Kyoto University in 1995. He was appointed as Assistant Professor at Kyoto University in 1983, then Associate Professor in 1993. He moved to University of Fukui as Professor of Molecular Imaging in 1999, then co-appointed as Director of Biomedical Imaging Research Center. In 2010, he moved to National Institute of Radiological Sciences, Japan, as Director of Molecular Imaging Center. He published more than 200 peer-reviewed papers related to nuclear medicine imaging, and chaired Society for Molecular Imaging (WMIS, former SMI), Society of Radiopharmaceutical Sciences (SRS), and Japanese Society for Molecular Imaging, as President.