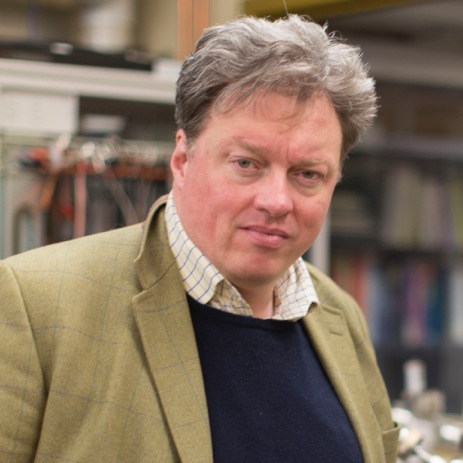 Abstract
Particle dark matter is thought to be the overwhelming majority of the matter in the Universe. Its gravitational contribution overwhelms that from the ordinary matter that we, the earth and the stars, are composed of. However, direct evidence for the existence of particle dark matter remains controversial. In the last few years a number of experimental collaborations have reported possible signals consistent with dark matter discovery.
We have been searching for the direct interactions of dark matter in (sub-) terrestrial detectors for 27 years. A wide-range of techniques has been employed in order to establish convincing evidence for these interactions. (I have worked on five of them during this period.). In the early-experimental stages of our searches interaction rates of 1000 per kg of detector per day were explored. Today we are looking for dark matter events which are as rare as 1 per kg per century. We carry this out with detectors that have active masses that are at the tonne-scale, but yet they can be sensitive to particle interactions with energies of less than 1 keV.
The detectors exploit a wide range of detection techniques including the scintillation and ionization properties of noble elements, bubbles in superheated fluids, quasiparticles in superconductors, ionization in semiconductors, and phonons in milliKelvin targets. Often these technologies are mixed together.
I will discuss the general motivations for the hunt for dark matter, and review the technologies that have been used to pursue it. I will discuss some of the latest results in the field of direct detection, and look at the best techniques that may help us to definitively detect the illusive dark matter particles.
Biography
Richard Gaitskell is the Hazard Professor of Physics, and the head of the Particle Astrophysics Group, at Brown University. He is the co-spokesperson of the LUX (Large Underground Xenon) dark matter experiment. He was a founding PI of the experiment in 2007. LUX is the latest venture in his 24 year career, working at underground laboratories, looking for particle dark matter. He started this work at Oxford University in the UK, and then continued it at UC Berkeley, Stanford University, University College London, and now at Brown University. His focus has also been on studying and developing new technologies for the advanced detectors used in rare event searches. This has included low temperature detectors (sub-Kelvin) exploiting the properties of both superconductors and semiconductors, and also detectors based on scintillation and ionization in noble elements. He has also developed new photodetectors to work with scintillating targets.
The LUX (Large Underground Xenon dark matter) Experiment was constructed in 2010-2012, has a target of over 350 kg of liquid xenon, and is now searching (2013-2015) for the direct interaction of Particle Dark Matter using the Sanford Underground Research Facility in the Black Hills of South Dakota. Prof Gaitskell was also the first spokesperson for LUX-ZEPLIN Collaboration, a 7 tonne liquid xenon experiment, which is planned to follow LUX at Sanford Lab in 2017+.
Prof. Gaitskell joined the Brown faculty in 2001. During the period 2001-2007 the Brown Particle Astrophysics Group were a lead collaborator in the CDMS II (Cryogenic Dark Matter Search) and XENON10 Experiments. Prof. Gaitskell previously held positions as a Faculty Senior Lecturer in the Department of Physics and Astronomy, University College London, UK; he was a Fellow at the Center for Particle Astrophysics in UC Berkeley, CA; a Visiting Scholar at Stanford University, CA; and a Prize Fellow at Magdalen College, Oxford, and the Dept. of Physics, Oxford University, UK. His thesis (in dark matter detection) and undergraduate degrees are from Oxford University, UK.